King's major inspiration and influence was his father. He grew up watching his father standing up against discrimination.
Martin Luther King Jr. felt resentment against the white community due to the racial discrimination the black community had to face.
Although his parents always taught him to equally love every community's people, as it was his responsibility as a Christian.
When King was young, he made a white friend. King used to attend the school specifically meant for black community kids, whereas the boy used to attend a school where only whites were allowed.
Afterward, the white boy's parents stopped allowing him to play with King by telling him that King is collared. Upon hearing this incident his parents told him about the ongoing injustice to the black community.
During his school years, King was behind in grammar and spelling, but he maintained a vast vocabulary.
In high school, King became popular for his outstanding speaking abilities. He often took part in school debates.
Martin Luther King Jr. became the first president of the SCLC, Southern Christian Leadership Conference. He led civil rights movements under his leadership.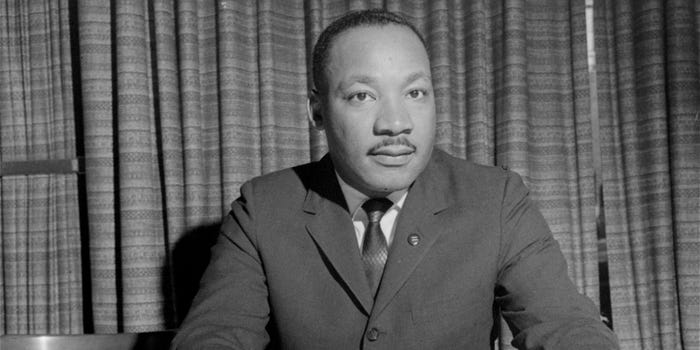 The SCLC made sure to keep the protests non-violent and peaceful. But several legal actions were taken against him which made him commit a failed suicide attempt.
He received a threatening anonymous letter which brought suicidal thoughts to his mind. The FBI director accused him of COINTELPRO, a series of illegal projects conducted by the FBI aimed at disrupting American political organizations.
He was investigated for possible communist relations and his extramarital affairs were recorded and reported to government officials, who were majorly white.
Even after facing difficulties and challenges Martin Luther King Jr. never gave up. He led countless peaceful and nonviolent protests and marches.
He led marches for the Black people's right to vote, desegregation, laborers' rights, and other basic civil rights. He organized the Montgomery bus boycott. King also led the Albany Movement, which was unsuccessful.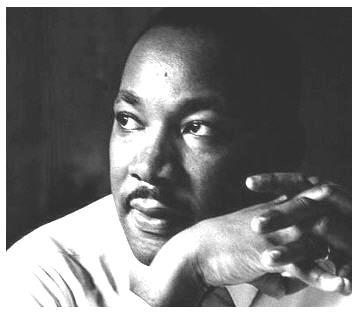 On August 28, 1963, King led a March on Washington, where he delivered his famous "I Have a Dream" speech, the defining moment speech of the civil rights movement.
This speech was for jobs and freedom. It was a call for civil and economic rights and an end to racism in the US. In American history, it was the most memorable and remarkable speech.
Martin Luther King Jr. won the Nobel Peace Prize in 1964 on 14 October for fighting and speaking up against racial inequality through non-violence and peaceful rebellions.
Numerous streets have been named after him, to honor him in the US.
In later years, King's focus shifted towards opposition to poverty, capitalism, and the Vietnam War.
King was assassinated on 4th April 1968, while planning a national occupation of Washington D.C., to be named the Poor People Campaign.
Also Checkout: Inspiring Story Of Alan Turing