Ministry of Corporate Affairs (MCA) Secretary Rajesh Verma pointed at the formation of a professional code of conduct for the Committee of Creditors (CoC) for the cases under the Insolvency and Bankruptcy Code (IBC). The secretary added that the finance ministry, Indian Banks' Association (IBA), and the Reserve Bank of India are working with the MCA on the same.
At the virtual conference held by the Confederation of Indian Industry on '5 Years of IBC, 2016 & Way Forward', Verma announced, "We are working with RBI, Indian Bank's Association, DFS on this important issue of conduct of committee of creditors".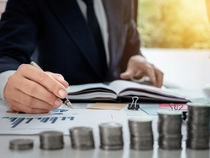 The Committee of Creditors (CoC) is a decision-making body in the corporate insolvency resolution process (CIRP) under the IBC, consists of the financial creditors.
It determines the resolution plan to provide a market-linked framework to resolve stressed assets. With the cases of many creditors (commercial banks and other entities providing funds to the corporate), taking high reduction on their exposure under resolution plans, the code of conduct will provide a better resolution.
The Supreme Court's backing of the autonomy of the committee and that the "commercial wisdom" of the CoC cannot be questioned, the code of conduct to be designed will be a step forward, IBC observers say. 
Verma added that the work of the Insolvency and Bankruptcy Board of India (IBBI) has been in the direction of CoC's capacity building with the help of seminars.
It is to be noted that the Chief Economic Advisor K V Subramanian, at the same conference remarked that the feudalism of the corporate debtors has gone since the application of the insolvency law. He said that the days when the debtors thought "it is their divine right to be in control", are over now.
"Before IBC, there used to be feudalism where the corporate debtor took it to be his or her divine right to be in control. There is a very very clear recognition that those days are gone. That feudalism actually is something that is not coming back. Feudalism is never ever good, but feudalism in a capitalistic system I think is possibly the worst," he said.
He went on to talk about the concept of dharma, which is the aspiration of the "socially optimal" actions. "When we think of the concept of dharma from an economic angle, you start realising that why it was such a powerful idea… in the case of IBC, there are some actions that every stakeholder can take which will be optimal for the entire IBC system as a whole vis-a-vis what every entity doing that is privately optimal for them," he said.
Also Read:  What is Asset Monetization and how is it supposed to help the government?