COVID-19 and Healthcare Workers
The COVID-19 crisis has become a national emergency. With over 2,61,394 new cases under its belt as of Saturday, 17th April 2021, the virus has escalated beyond the expected horizons. In these troubling times, the real soldiers of our country, that is, the Doctors are putting up a fight on the frontline in hospitals all over the country, and everyone whether infected or not is counting on them to save our beloved citizens of India.
However one body of people in our country is obstinate in its insistence that these heroes are not really all that important, and where everyone is paying their respects to their sacrifices, the Modi government is quietly working to make budget cuts on any sort of benefits the doctors in our country are bound to get.
Government Withdraws Special Insurance Scheme for Healthcare Workers
Last year the Union Health Ministry announced that under the Pradhan Mantri Garib Kalyan Package Insurance scheme, 22.1 Lakh healthcare workers infected or losing their lives due to COVID-19 will get insurance of Rs. 50 Lakh.
"The insurance cover will also include private hospital staff, retired staff, volunteers, contract workers, daily wagers and even outsourced staff hired by the central and state governments and autonomous healthcare institutions," the ministry had said.
The scheme, announced by Union finance minister Nirmala Sitharaman on March 26, 2020 was first implemented for 90 days and was later extended for a year.
However an year later, sneakily, the government has decided not to extend the scheme for another year; a move that comes as a massive blow to the public healthcare system in the country.
A circular sent out by the Union Health Ministry to states last month said that scheme concluded on March 24 while only 287 claims had been processed until then. This shameless move will cause widespread suffering and loss to the healthcare workers serving patients in hospitals and putting their lives on the line.
There is no official data on the number of frontline workers who have died of Covid-19 in India but according to Indian Medical Association, the largest body of doctors in India, at least 739 MBBS doctors, including 3 doctors in the second and ongoing wave of the pandemic, have succumbed to the infectious disease.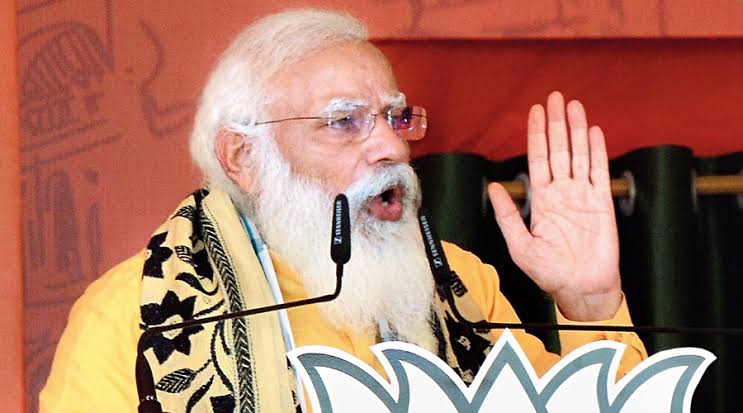 This shameless move comes amidst the Bengal elections where the Prime Minister has been spotted boasting of massive crowds during the height of a public health emergency and when joining in mass gatherings is an absolutely wrong thing to do.
This only goes to show that while our country has enough money to hold rallies and demonstrations at the time of elections when it comes to helping out our soldiers on the frontline, the Centre is as stingy as it gets.
The decision has been met with disappointment by the Medical fraternity in the country as it is during this crucial time when affected individuals can make use of such a scheme.
"It's really sad and insensitive on the part of the government," said former IMA president Ravi Wankhedkar.
"This has come at a time when healthcare workers are trying to save lives against a nearly collapsed healthcare system with scant resources while battling extreme physical, emotional and mental exhaustion themselves."
It is truly disappointing how the government can let our heroes down like this during a time when the country needs them the most.
Conclusion
The COVID-19 Catastrophe has plagued the whole world and governments worldwide are sparing no efforts in supporting doctors who are serving the patients. However in our country, suffering has no end in sight and despite that, our government is bent on not supporting the doctors who are serving the nation.
For now, we can only hope that the Centre re-thinks its decision and extends the scheme so that maximum number of healthcare workers can benefit from it.