Akshay has won Film Fare twice (data till 2016). He is a versatile actor. He can act in combat, comedy, thriller, and other films. Akshay Kumar is among the most successful performers in Indian cinematic history. Forbes' inaugural worldwide list of highest-paid actors in the world rated Akshay Kumar ninth. Let's look at some of the most famous quotes from Akshay Kumar. 
Akshay Kumar is renowned in the Bollywood film industry as the "Khiladi." He has received numerous accolades, including one National Film Award. By 2013, he had become the first Bollywood actor whose films' domestic net lifetime collections had surpassed $20 billion, and by 2016, he had surpassed $30 billion. The Government of India has given him the Padma Shri award for his contribution to art.
Akshay Kumar, often known as Khiladi Kumar, is a Bollywood superstar who has been delighting his legions of fans for over 30 years. Khiladi Kumar has given us plenty of reasons to grin over his career, and we've seen him do everything from rib-tickling funny comedy to high-octane action acts.
List of 20 most famous quotes from Akshay Kumar:
"I'm not hungry for success. I am only hungry for good work, and that is how it is with most superstars." 

"Every day I tell myself how fortunate I am to be where I am." 

"When you taste super-success after tasting super-failure, there is a huge relief." 

"Train properly, because looking strong and being strong are two different things." 

"I'm glad that I'm being acclaimed as an actor. Today, when my hard work has paid off I can chill out about it." 

"I see the friends I made over the years who have become family today, people I became acquainted with who have achieved so much in their lives. They taught me something with each meeting." 

"I'd never do a film that would hurt anyone's sentiments, be it Indian or not." 

"Youth is a lifestyle; it's not a blessing from God." 

"If we treat our bodies as if they are not the most precious things we possess, then obviously we will show wear and tear." 

"We're like a good pair of jeans. If we take care of them, they'll remain classic forever, but if we batter and abuse them they'll look like tattered old rags." 

"Work is work, but family is for life. That's what really matters to me." 

"Controversies are a package deal in this industry. You just have to understand that and accept it." 

"I'm a realist. Where I come from, 'phenomenons' don't exist. I'm from a land where people make mistakes and try again, harder, faster; where negativity is not an option."

"I enjoy the risk of bungee-jumping. I used to pay money to do it. Now, it's the opposite. I get paid to do action."

"Why bother with Google when I have a wife who knows everything about everything!"

"The day I take either my body or my work for granted will be the day you hear that I've smashed every inch of myself to pieces."

"The day I take either my body or my work for granted will be the day you hear that I've smashed every inch of myself to pieces."

"I savour the adulation and love I have been getting from my fans and the blessings of elders in my family. Fourteen years have given me a lot and I can't thank God and the industry enough."

"I have dabbled with action, romance, dance, emotion and comedy. I think I've done well in all. It's important to keep doing something different and reinvent oneself to avoid stagnation from creeping in."

"I have finally become a husband and I am genuinely enjoying every moment of it."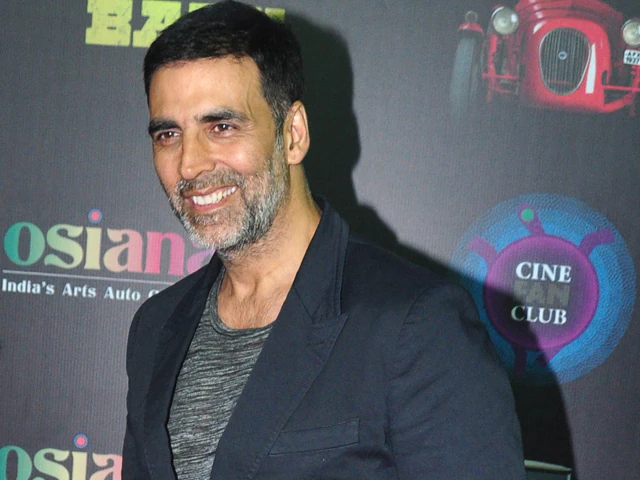 Akshay Kumar was the son of a government official in a nation where acting often runs in families. He is a major 'Khiladi' today, thanks to his award-winning performances and celebrity charisma. I hope you like these most famous quotes from Akshay Kumar. Remember to add your favourite line from the above lines in the comment section below.
Also Checkout: 25 Unforgettable Quotes From Moon Knight

Source: TheBuzzpedia