Recently the infamous real-life haunted Annabelle was in news after rumours of it 'escaping' from the museum, which was later thrashed by its keepers. We all know about occult museums and haunted places overseas. Also, there is a profuse number of such places considered haunted or cursed in India as well. Several instants of mishaps and first-hand accounts of people have even proven the same.
There are so many haunted places in the world, but India is one of those places where the stories about haunting and haunted places are rampant. Every single region in India seems to have a haunted place. If you are someone who loves adventure and horror stories then here are some places you should try for sure!
1. Bhangarh Fort (Rajasthan)
Rajasthan is such a place in India that has a lot of abandoned palaces and old monuments. The Bhangarh Fort in Rajasthan is considered the most haunted place in India. It attracts a huge number of young adventurers every year. Although being a haunted place, it is also widely promoted as a tourist destination. However, once night falls and darkness takes over, it is left to the 'supernatural' forces to take over. No one is allowed inside after sundown. Spooky right?
The story which is well-known here about the fort tells the tale of a magician who fell in love with the local princess of the area even though their match was impossible. Being quite the master of dark magic, he decided to cast a spell on her to make her surrender to him. However, the princess learned of his plans and found a way to kill him. Before his death, however, the magician cast a dark spell on the palace which caused its doom.
2. Kuldhara Village (Rajasthan)
 There are many villages in India that were abandoned by people and left to ruin. Kuldhara Village in Rajasthan is one of the most popular of them. It was abandoned in the 1800s and is considered a deserted ghost village since then. It is said to be cursed such that people who were living for over seven centuries there, had vanished abruptly.
The village that lies in ruins was established in 1291 by the Paliwal Brahmins, who were a very prosperous clan and were known for their business acumen and agricultural knowledge. It has been said that one night in 1825 all the people in Kuldhara and nearby 83 villages vanished in the dark. All of a sudden and without any warning. Tales of this mystery include the fact that Salim Singh, the minister of the state, once visited this village and fell in love with the beautiful daughter of the chieftain wanting to marry her.
The minister threatened the villagers by saying that if they did not marry the girl to him, he would levy huge taxes. The chief of the village along with those of adjoining villages decided to abandon and migrate elsewhere to protect the girl's honor. Nobody saw them leave nor did anyone figure out where they went, they vanished, making this a haunted place in India. It is said that the villagers also cast a spell on the village as they left, cursing anyone who tried to inhabit the land.
3. Dow Hills, Kurseong (West Bengal)
Dow Hills in Darjeeling which is home to Victoria Boy's School and a boarding school is also home to several ghosts. It is well known for spooky and paranormal activities. There have been reports talking of ghost sightings and the surrounding forest is considered haunted by people. In fact, many woodsmen who have visited the forest have reported the sight of a headless boy who suddenly appears and disappears into the woods.
Legend has it that this area has witnessed innumerable murders in the forest area. Many of whom were young boys and girls which says more than required in the matter.
4. Dumas Beach, Surat (Gujarat)
 A beach may seem to be an unlikely haunted place but the infamous Dumas Beach in Surat is popular for black sand but also for unexplained strange incidents and mysterious activities. Strange spooky whispers and disappearing people have given this place a horrific reputation.
It is believed that a lot of people have lost their lives exploring this mysterious beauty. If the testimonies are anything to go by, one will be greeted by warnings asking you to not cross a particular line while on the beach. It is also believed that this beach was for long used as a Hindu burial ground, therefore, is the resting place of tortured souls. There have also been reports of people disappearing mysteriously and having never been found again. If you love visiting haunted places in India, you would have the time of your life.
5. Agrasen Ki Baoli (New Delhi)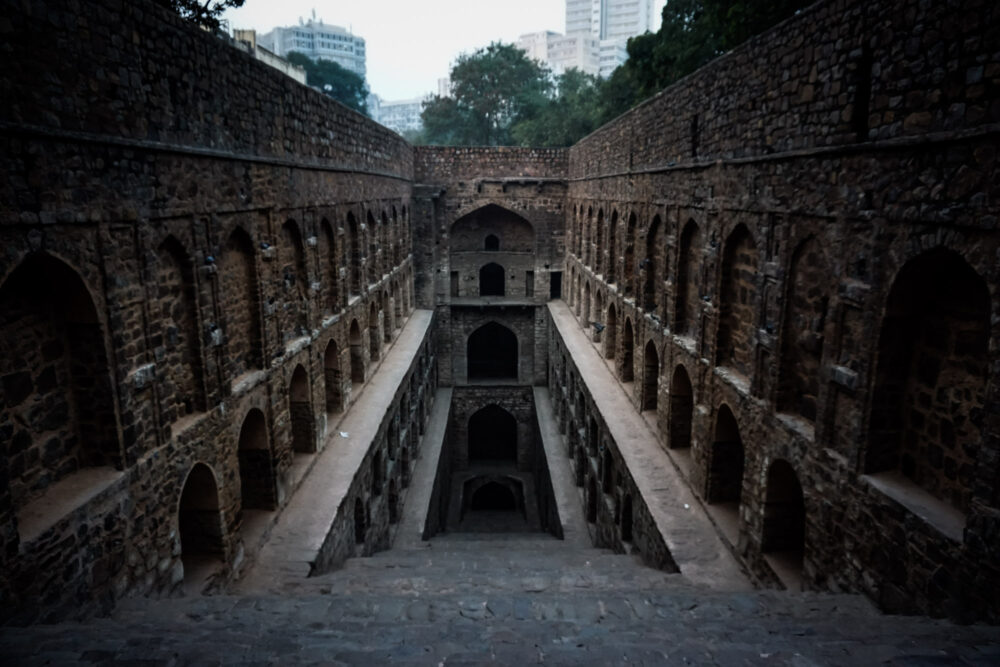 Located in the heart of Delhi, the historic step-well has featured in many Bollywood movies and is a very popular tourist destination. But that is only during the day as it is said to be extremely haunted during nighttime.
Legend has it that the black waters of the stepwell lure people in and then drown themselves in it at night. It is not known for any kind of supernatural activities but for its mystic feel and the hearsay stories about how some felt like they were being followed by an invisible somebody and the intensity of the same increased if they started walking faster. This is something you need to experience firsthand to really believe it.
6. Jamali-Kamali Mosque and Tomb (New Delhi)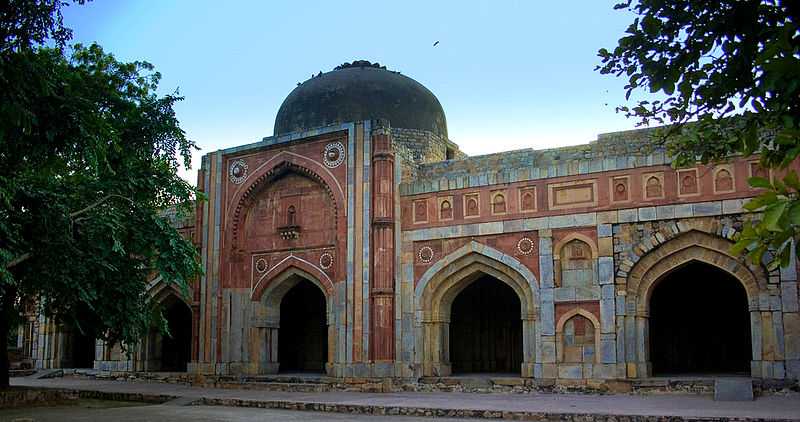 The famous 16th-century mosque is located in Mehrauli Archaeological Site close to Qutub Minar. The mosque and tomb were built by 'Jamali' the alias of the Sufi poet Shaikh Fazlu'llah and is also his resting place. It is said to be inhabited by Jinns, which are believed to reside within the walls of the mosque. Many inexplicable incidents have been witnessed here. People have sighted apparitions, lights, and animals growling, and people have even had a feeling of someone's breath on their neck.
As per the Islamic Legends, Jinns live in a parallel universe to that of humans. It is believed that Allah made humans out of sand and Jinns out of fire. Hence they have their world of existence and also the power to cross universes. Sometimes, they never leave and decide to stay in abandoned places, and when troubled by human presence, they hurt people who visit the masjid. Hence, the best paranormal activity people experienced is getting slapped by an invisible force. (true story).
7. Shaniwarwada Fort (Pune)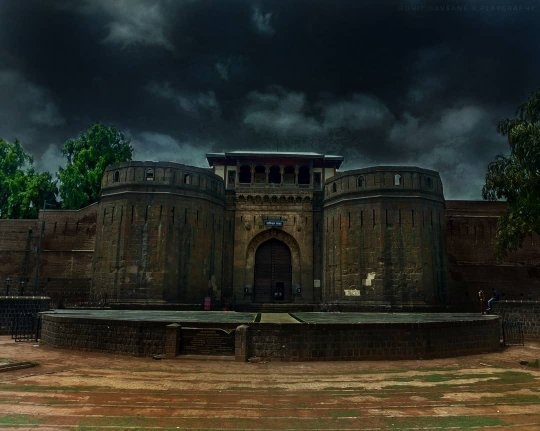 The magnificent 18th fort is well known for its brilliant architecture. It was once the main seat of the famous Peshwas of the Maratha Empire. People are known to hear human screams echoing around the fort at night. Locals and youngsters often camp at night outside the fort to hear the little boy shrieking.
According to popular beliefs, it is said to be haunted by the spirit of the ghost of the fifth Peshwa Narayanrao who was brutally murdered on the orders of his uncle and his screams are said to be heard there
8. The Brij Raj Bhawan Palace (Rajasthan)
  The Brij Raj Palace in India is considered to be one of the most haunted places in India. It was earlier an abandoned palace and has now been converted into a heritage hotel. The ghost that is said to be present there doesn't really harm anyone, but the night guards claim to have been slapped by an invisible hand in the middle of the night.
This beautiful palace in Rajasthan is said to be haunted by the ghost of a British officer, Major Burton, who lived here with his family before they were killed by Indian sepoys during the Indian Rebellion of 1857. Some also add that Major Burton (the spirit) along with his sons was shot right inside the palace and therefore, he haunts the place. In fact, this palace is considered by many ones of the most haunted places in India.
9. Fernhill Hotel (Ooty)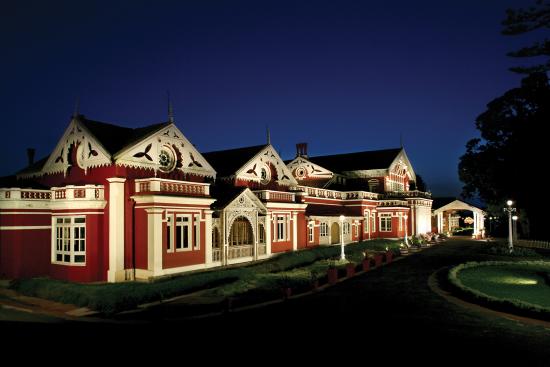 Ooty is one of the places in India which comes with quite high such places considered haunted by people. There have been recorded instances of strange noises being here from this place and the furniture rearrange itself according to many. During the shooting of the movie 'Raaz' here, the cast as well had a strange spooky experience here. It has been shut down again now due to the re-occurrence of any such supernatural incidents.
"Once Sarojji and her troupe checked in late at night and were kept awake by someone rearranging the furniture in the room above. The dancers who had an early morning shoot tried calling reception, but the phone was dead. Desperate for sleep, some went down to complain, only to have the receptionist escort them outside and point upwards to show that there was no floor above" Said Bipasha.
10. Three Kings Church (Goa)
  It is a beautiful and picturesque Chapel in Goa. This tiny church is said to be haunted not only by the common people but also by the GRIP team of the Indian Paranormal Society. Souls of three kings are said to roam on that premises, hence its name.
It is said that three Portuguese kings once fought for power in the area, until one of them, King Holger Alvunger, poisoned the other two at dinner. However, the angry locals rose against him, and he eventually poisoned himself as well. All three were buried at this church, and are said to haunt it after dark.
11. Khooni Nadi (New Delhi)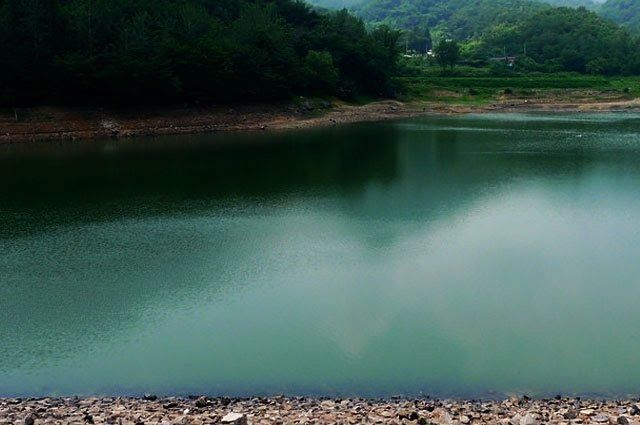 A stretch of the water body in Rohini, Delhi is said to 'suck' people inside! Anyone who dares to go near those waters is gulped by the conspiring waters. It is also often compared to the Bermuda Triangle by many.
13. The Golconda Fort (Andhra Pradesh)

The famous Golconda Fort has many spooky elements to it, several underground tunnels, secret gates, etc. It is believed that spirits reside in trees and take the form of ownerless shadows. Adding to the fear of this haunted place in Hyderabad, are the reported howls of someone in pain that are frequently heard.
Those who have stayed back post 6 here, witnessed images hung against the walls turn upside down by themselves. Shooting late at night, many crew members have also heard troubling voices and noticed various other paranormal activities, adding the fort to the list of the most haunted places in India.
14. Mukesh Mills (Mumbai)
For those of you who have watched the Shah Rukh Khan starrer'Om Shanti Om', this story may sound oddly familiar. Mukesh Textile Mills were established by the East India Company in the 1870s. The mill was shut down in 1980 after a sudden fire outbreak. Mukesh Textile Mills, which were shut down in the 1980s has become a popular sight for Bollywood shootings. However many have recorded paranormal activities here and also, actors have even refused to work here anymore.
So, these were only some of the most popular haunted places in India, just the tip of an iceberg. Almost every state in India has many such places. The records and said experiences stated by people about these places might not be all completely true but they sure are mysterious and bone curdling.
Read: 10 Headlines From The Pre-Pandemic 2020 That Feel Like They Happened Ages Ago
For more, like us on Facebook or follow us on Twitter, Instagram  and Telegram