A Journey From Audience To Artiste
Ally of his roots, 43 years old, Tripathi was just 17 when he saw the play 'Andha Kuan'  in which the performance of Pranita Jaiswal, an actor moved him to tears owing to which he used to ride his bicycle to not miss any more theatres and later started playing in them as well.
"I used to work in a hotel kitchen at night and do theatre in the morning – After finishing my night shift – I did it for two years – I used to come back and sleep for five hours and then do theatre from 2-7 pm and then again hotel work from 11-7 in the morning",
From part-time farming on his father's farm, in a hotel kitchen to his 7-days span behind the bars in Delhi's jail, Tripathi was still covering the distance that was just about to take a volte-face in his life. "You don't have anything to do in jail. No meeting, no cooking, not doing anything. You are completely alone. When a man is extremely lonely, he starts discovering himself. I met myself in those seven days", Says Tripathi while sharing his experience in the life of 'the jail.'
With 46,000 Rs in his pocket, once and for all in October 2004, Tripathi with a dream and new power in those feet turned his face towards the city of dreams, Mumbai.
"I wanted to earn just enough to pay rent. I didn't come here to become a star. It was clear that I wanted to act and run a family. I knew I can survive in Hindi cinema through acting. So I was waiting, always, with every film to show what I am capable of. Survival is important, art is secondary. If you aren't alive, how can you create art? I was constantly polishing my craft", Says Tripathi while his first ten years of struggle were about nothing else, but survival itself.
Art Behind The Uncredited Roles
He played minor roles in films like Run, Chigurida Kanasu, Apharan, Omkara, Dharm Mithya, Shaurya, Chintu Ji, Barah Aana, Chillar Party, and still a few left which affirm the fact that the eyes of the camera can hook the blinkers that human eye is incapable of, from 2003 to 2016, when finally in 2017, a movie named- Gurgaon, in which he got a lead role.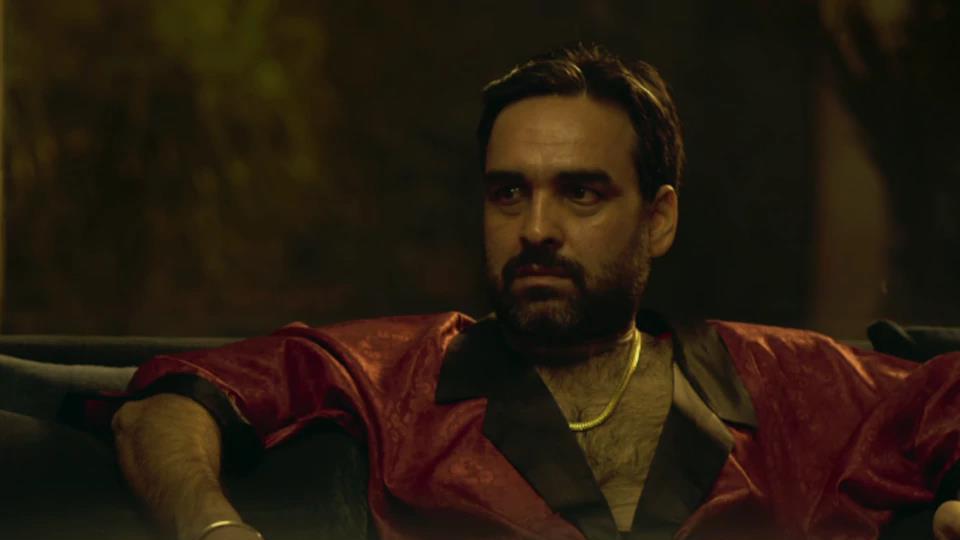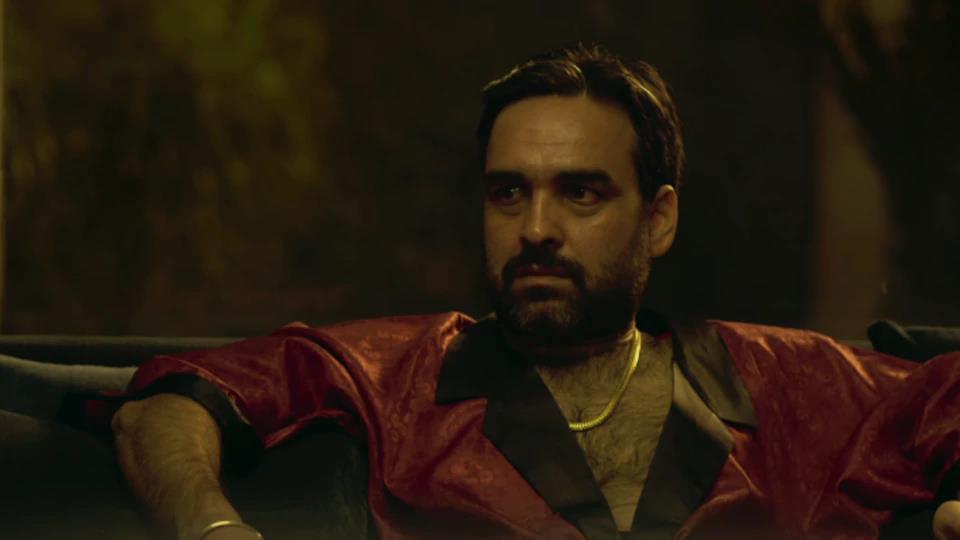 There's an unending list of actors like Tripathi who possess the shades of miraculous talents with which they have illuminated the hearts of many, stolen the lights and camera both while playing side roles, faces like that of Tripathi, emerge out of the circle.
The unstoppable fuel engined in him, to which he says, "I have been working non-stop." This fuel is the struggle of those long years. Tripathi sums up by saying, "If you are very hungry and see a huge spread, then there is a tendency to overeat."
India's New Favourite Actor, Still A Villager From The Inside.
One's soul is shackled by its roots, a background story that not many are aware of. This behind the curtain character of one's life is carved with the perception and fundamentals of its foundation. A place where the soul belongs to. Not too far from this theory is National Film Award-special mentioned, Pankaj Tripathi is.
Tripathi never misses an ounce of a moment to tell the world how deeply-rooted he is with the essence of his sand from home, Belsand in Bihar. How he still carries and will always carry a mini-village inside of him.
"If a plant has strong roots, then it can withstand storms and inclement weather and remain to stand," Tripathi told the audience throwing shade on his bond with his roots. His parents who don't know how to operate a mobile phone does not consider television and satellite as a means of survival.
He says, "the moment I reach the village, I turn into a rustic that includes foregoing the toothbrush for neem ki datun." Tripathi also told that his life can be divided into two halves – his first 25 years in the village and the next two decades in the metros of Delhi and Mumbai. Delhi, however, does not exercise the pull Mumbai has; the national Capital is more a source of memories and nostalgia – for Mandi House, Bengali Market, Purani Dilli, and the glow of winters.
The power to switch between village and city is not an easy task. Appreciation is more real and less reel when somebody tries to frame themselves as who they are based on what they were rather than the whole new slot of new and confusing images that aren't new in the Bollywood industry.
We appreciate and love the ray of inspiration, Tripathi lights through his persona and aura on and off the camera. Hope to find more people on this very path of brilliance and skills as he already is walking on.
Also Checkout: P Diddy net worth: Early life, Success, Quotes, and Unknown facts

Also Checkout : Top 10 Richest Actors in the World | June 2022 Updated