Voting for 16 vacant seats in Rajya Sabha in four states Rajasthan, Haryana, Karnataka, and Maharashtra concluded at 4 pm on June 10 after a series of nail-biting wrangling, allegations of horse-trading, and misconduct of election is right in the corner. The results were declared in Karnataka and Rajasthan on Friday itself but got delayed in Maharashtra and Haryana amid intense wrangling by rival parties over an alleged breach of voting rules. The Election Commission gave permission for counting after going through detailed reports submitted by the returning officers, including video footage. 
In Karnataka, BJP candidates Finance Minister Nirmala Sitharaman, actor-politician Jaggesh and MLC Lehar Singh Siroya won three Rajya Sabha seats for the party. Former Union minister Jairam Ramesh of Congress was also elected. Maharashtra's ruling ShivSena-NCP-Congress alliance faltered as the main opposition BJP won three of the six Rajya Sabha seats in the state, the results of which were announced early Saturday, on 11th June. Union minister Piyush Goyal, former state minister Anil Bonde, and Dhananjay Mahadik won for BJP. Shiv Sena's Sanjay Raut, NCP's Praful Patel, a former union minister, and Congress' Imran Pratapgarhi also won the elections. Former MP Dhananjay Mahadik of the BJP defeated Shiv Sena's Sanjay Pawar.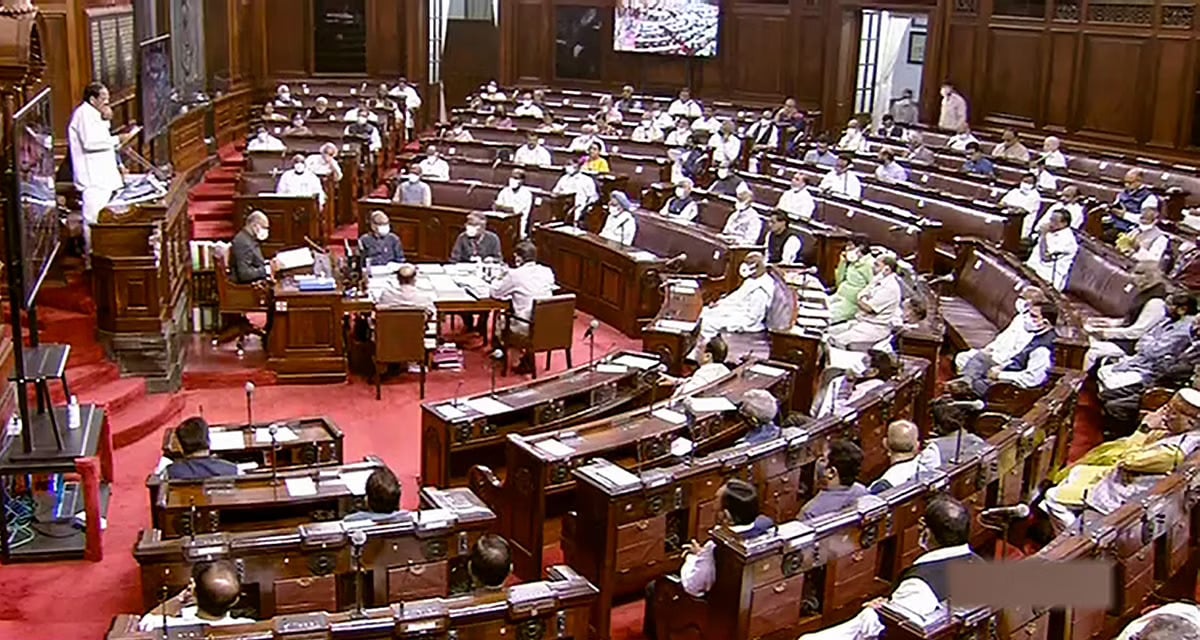 In Rajasthan, Congress won three seats, while the Bharatiya Janata Party bagged a seat. BJP also backed Independent nominee and media baron billionaire Subhash Chandra. Congress candidates Randeep Surjewala, Mukul Wasnik and Pramod Tiwari and BJP's Ghanshyam Tiwari were elected. The Congress suffered a major setback in Haryana where BJP's Krishan Lal Panwar and BJP backed the Independent candidate Kartikeya Sharma and won the two seats for this election, while the Congress party's Ajay Maken, a former union minister, lost.
Bharatiya Janata Party succeeded in gaining support from independent candidates and through cross-voting, benefitted from internal dissension in its rivals and managed to get extra seats in the Rajya Sabha from Haryana, Karnataka, and Maharashtra after a tight contest even though not from Rajasthan. By this round of elections, BJP has made it clear that its ability to convince smaller parties and independent candidates to swing votes in its favour didn't get any old. This comes in handy with the party prior to the presidential and vice-presidential elections. For the upcoming presidential elections, the NDA government does not have the required majority and is expecting to depend on an alliance with AIADMK and other friendly parties.
In Maharashtra, overthrowing the ruling MVA by getting 17 of the 29 legislators from smaller parties and independent candidates to back its bid for the extra seat gave the BJP an upper hand. In Rajasthan, the BJP faced embarrassment as its legislator, Shobha Rani Kushwaha An MLA from Dholpur sprung a surprise by cross-voting in favour of a Congress candidate during the polls. Her cross-voting is said to be linked with her husband, jailed former MLA B L Kushwah's termination of assembly membership and imprisonment over five years ago, while she hasn't offered any explanations yet. 
Haryana Congress Adampur MLA Kuldeep Bishnoi was also expelled by Congress president Sonia Gandhi from all party positions including the post of a special invitee to the Congress Working Committee with immediate effect on the ground of cross-voting in Rajya Sabha polls. It is believed that Congress nominee Ajay Maken, who many assumed was sure to win, failed to gain a Rajya Sabha seat after Mr Kuldeep Bishnoi cross-voted and the vote of another MLA was declared invalid.
NCP chief Sharad Pawar on Saturday stated as BJP won all three Rajya Sabha seats it contested in Maharashtra and that BJP leader Devendra Fadnavis succeeded in working the "miracle" of weaning away independent MLAs from rival camps using "different means".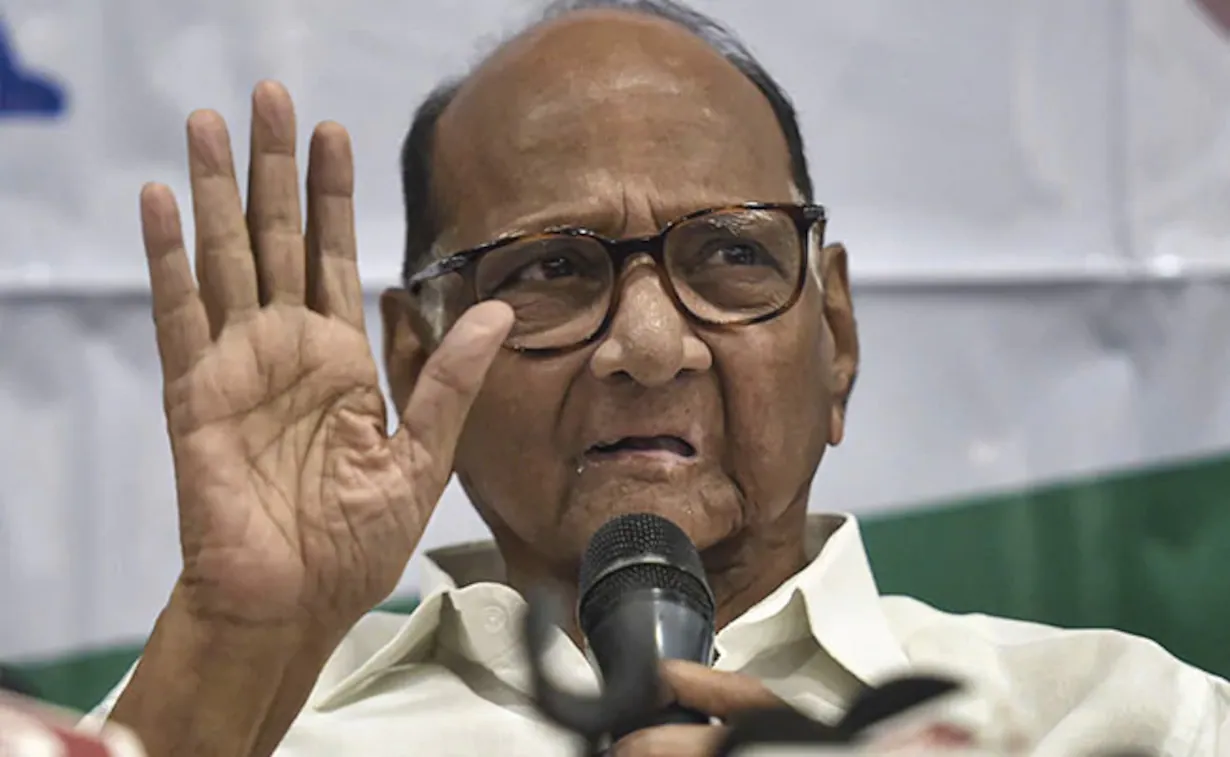 He also said that nothing was shocking in a Shiv Sena candidate's loss.
In Karnataka, the differences between Congress and the JDS created gains for BJP.
Prime Minister Narendra Modi and Home Minister Amit Shah praised Karnataka Chief Minister Basavaraj Bommai on Saturday for BJP winning three Rajya Sabha seats in the biennial elections to four seats on Friday. Modi lauded the Chief Minister for his great political strategy, judgement, and decision-making power which played a major role in BJP winning three seats in the Rajya Sabha election. The statement issued by the Chief Minister's Office said "Modi called Bommai over the phone immediately after the results were declared and congratulated the Chief Minister for his role in the victory. The statement read that Modi's exact words were "Your efforts were precious in getting three members elected from BJP to the Rajya Sabha. This contribution from Karnataka would inspire further good work".
Out of the total 57 vacancies, of which 24 were from the BJP, the party has reclaimed 23 including the independent candidates. Therefore, BJP'S strength in the upper house will now be 95.
Also Checkout: 2022 Indian presidential election on July 18th: Election commission