In its Financial Stability Report (FSR), the Reserve Bank of India (RBI) data shows that the Indian banks have seen asset quality deteriorating due to the pandemic as compared to the US and Europe.
Stating the pandemic to be the reason behind the slow economic progress, RBI Governor Shaktikanta Das said that the second wave took a "grievous toll" on the country.
"The recovery that had commenced in the second half of 2020-21 was dented in April-May 2021, but with the wave of infections abating as rapidly as it had set in, economic activity has started to look up in late May and early June," Das wrote in his foreword to the Report by the Central bank.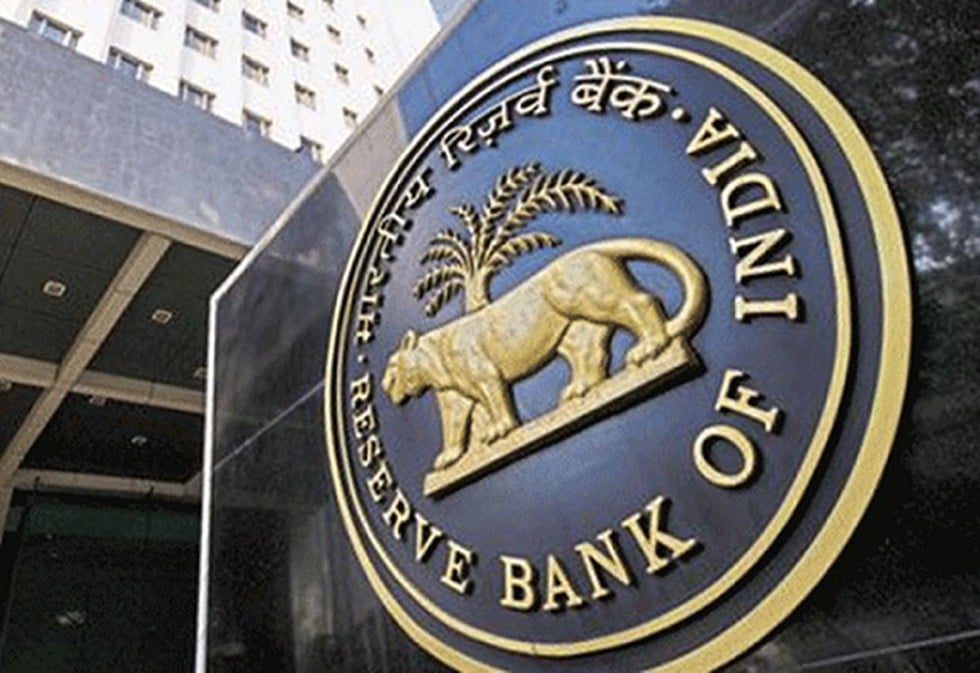 The Financial Stability Report submitted compared the corporate portfolios of banks of seven major economies by accumulating the median and adjusting default rates in the retail. The corporate portfolio of the United States saw the median default rate at 1.13, as compared to 0.62 in the last year.
While the European bank's medium default rates in the corporate portfolio showed improvement, unaffected by the pandemic, Indian banks' hiked to 2.86 at the end of the fourth quarter from 1.55 in the previous year.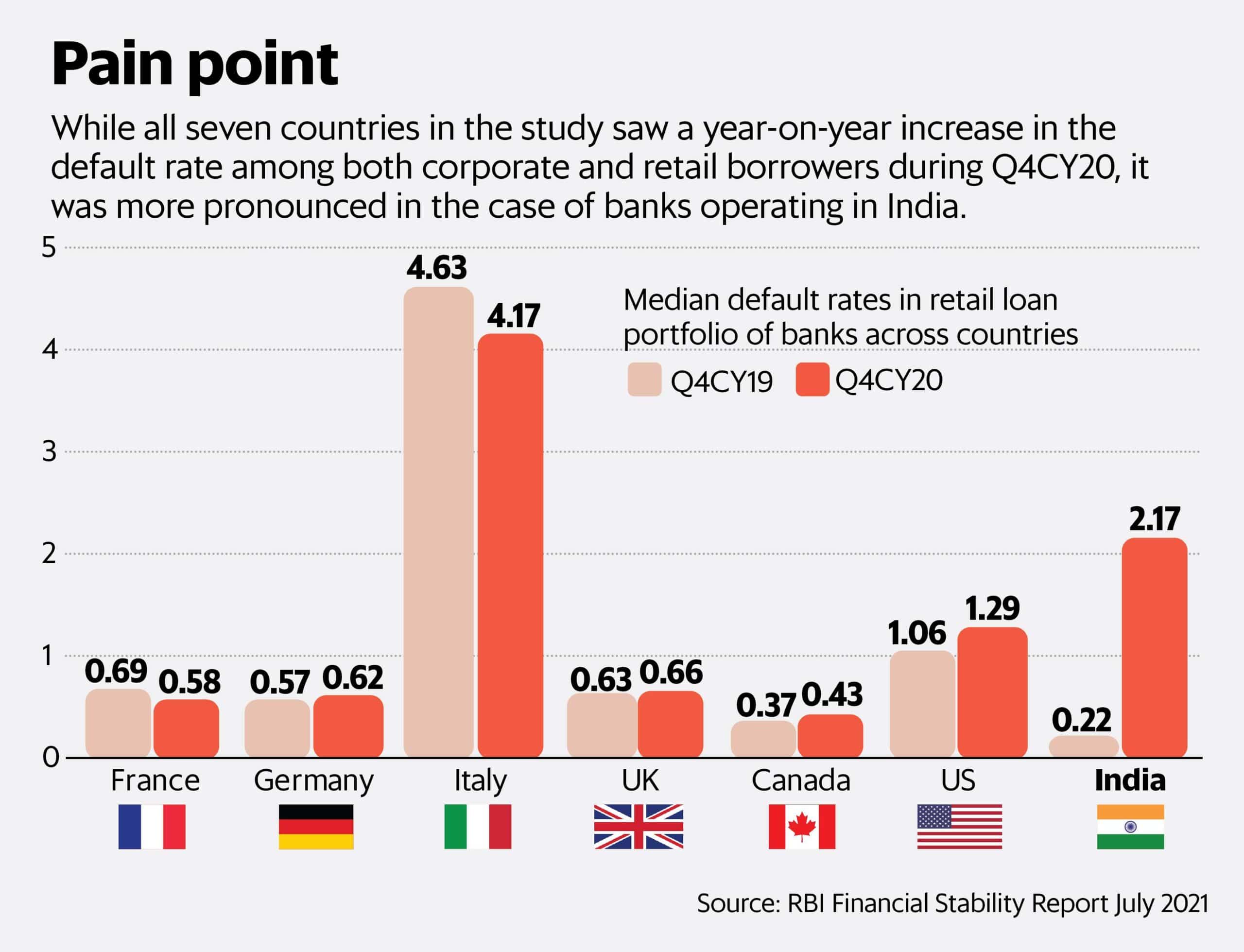 The report pointed out that as per the baseline scenario, the gross NPA of Indian banks has been at a stable 7.5 percent since the last six months, but could go up to 9.8 percent in March 2022. The Gross Non-Performing Assets (GNPA) ratio could even go up to 11.22 percent under a 'severe stress scenario'.
Das stressed that the economy is on the path of recovery with the growing pace of the vaccination drives across the country. "While the recovery is underway, new risks have emerged on the horizon and these include the still nascent and mending state of the upturn, vulnerable as it is to shocks and future waves of the pandemic; international commodity prices and inflationary pressures; global spillovers amid high uncertainty; and rising incidence of data breaches and cyberattacks," he said.
The experts even pointed out the inability to put cash directly in the hands of the consumers, the retail borrowers are most likely to have been the worst-affected in India as compared to the other advanced countries.
Poor fiscal spending during the pandemic and exclusion from the MSMEs sector are some factors to be blamed. 
While India is adopting the long-term approach to tackle the economic issues, RBI's survey shows lower confidence about the stability of both the global and Indian financial systems.
Also Read: Instability In Uttarakhand's Governance: CM Tirath Singh Rawat Resigns