Ukrainian President Volodymyr Zelenskyy vowed a response after a Russian missile strike killed at least four people in the western Ukrainian city of Lviv on Thursday.
Those killed in the attack were between the ages of 21 and 95, officials said. It was the largest Russian strike on Lviv since Russian President Vladimir Putin began his invasion of Ukraine early last year.
"There will definitely be a response to the enemy. A strong one," Zelenskyy wrote in a statement.
While the official death toll from Ukraine's interior ministry currently sits at four, that number may rise as responders continue searching through debris. The strike also injured 34 people, though officials did not offer details about the severity of the wounds.
RUSSIA ATTEMPTS TO LINK US TO ALLEGED MOSCOW DRONE ATTACK, SAYS WEST PROVIDED 'INTELLIGENCE'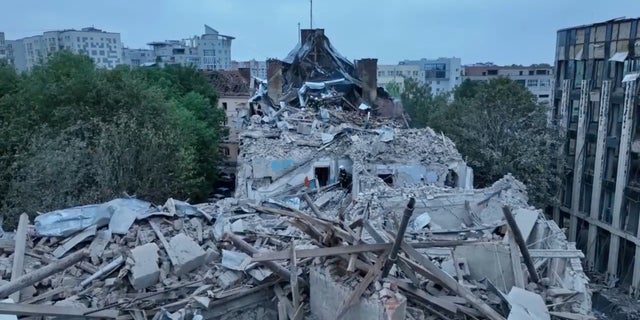 The attack came as Zelenskyy and other Ukrainian officials implored the U.S. and NATO countries to continue delivering more weapons to their forces.
US AMBASSADOR TO RUSSIA ALLOWED TO VISIT DETAINED WSJ REPORTER EVAN GERSHKOVICH FOR FIRST TIME IN MONTHS
Russian forces have maintained a steady barrage of missiles and drone attacks on Ukraine's major cities. Thanks to Western-provided air defense systems, the vast majority of those missiles have been shot down before reaching their targets.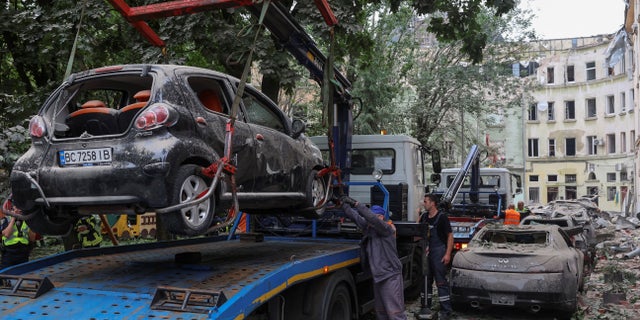 Ukraine is also deploying Western military aid in its large-scale counteroffensive against Russian forces. The weeks-long push has yet to make any major breakthroughs, though progress is being made.
UK CONSIDERS 'FIGHTER JET COALITION' WITH UKRAINE AS ZELENSKYY MEETS WITH PRIME MINISTER
Russia also accused Ukraine of attempting its own drone attack on Moscow earlier this week. Russian officials say they shot down four of five explosive drones that flew into the city, with the fifth being deflected electronically.
In that incident, the Kremlin claimed the U.S. and NATO provided "necessary" assistance for the strike.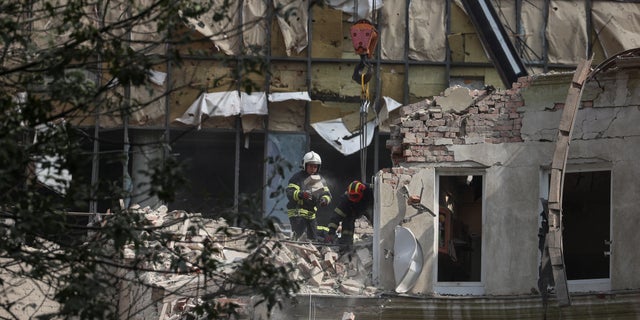 "These attacks would not be possible without the help provided to the Kyiv regime by the US and its NATO allies," the Russian foreign ministry said in a statement, according to Agence France-Presse.
CLICK HERE TO GET THE FOX NEWS APP
The ministry went on to say the West is "training drone operators and providing the necessary intelligence to commit such crimes."
(this story has not been edited by TSA Mag staff and is published from a syndicated feed.)