Sri Lanka is going through a power struggle between President Gotabaya Rajapaksa and the Parliament of Sri Lanka. Further, the economic crisis is the major cause of the situation. Food and fuel shortages, inflation, and the country's 22 million people are facing crippling 12-hour power cuts, affecting a large number of the citizens and resulting in massive protests over the government. Nationwide strikes are blaming the PM for the unprecedented economic crisis, which has ignited unrest and a second emergency.
First emergency: A mountain of foreign debt has sent Sri Lanka's $81 billion economy close to bankruptcy and promoted mass protests over the past few weeks. The Sri Lankan government first declared a state of emergency on 1st April 2022, which gave the PM sweeping powers to detain demonstrators and seize property.
Second Emergency: On the morning of May 6, 2022, protesters along with anti-government groups tried to target the country's parliament demanding that Rajapaksa should step down from his post. The demonstrators remained outside Parliament despite the fact that the police used tear gas and water cannons on them to vacate the site. At midnight, on 6th May Rajapaksa announced the emergency to ensure public order.  
The present state of Sri Lanka
The Rajapaksa family has ruled Sri Lanka for almost 20 years. On Monday, May 9th, 2022, he resigned from the post of PM. His house was also set on fire by a group of angry protesters, on the same day, in the early morning hours. But, protesters have been demanding the resignation of his younger brother Gotabaya Rajapaksa, 72, the president and currently the more powerful of the two. "Mahinda Rajapaksa, who just resigned, must be arrested and brought before the law along with all others who organized and brought the attackers to Colombo today," M. A. Sumanthiran, an opposition lawmaker, said.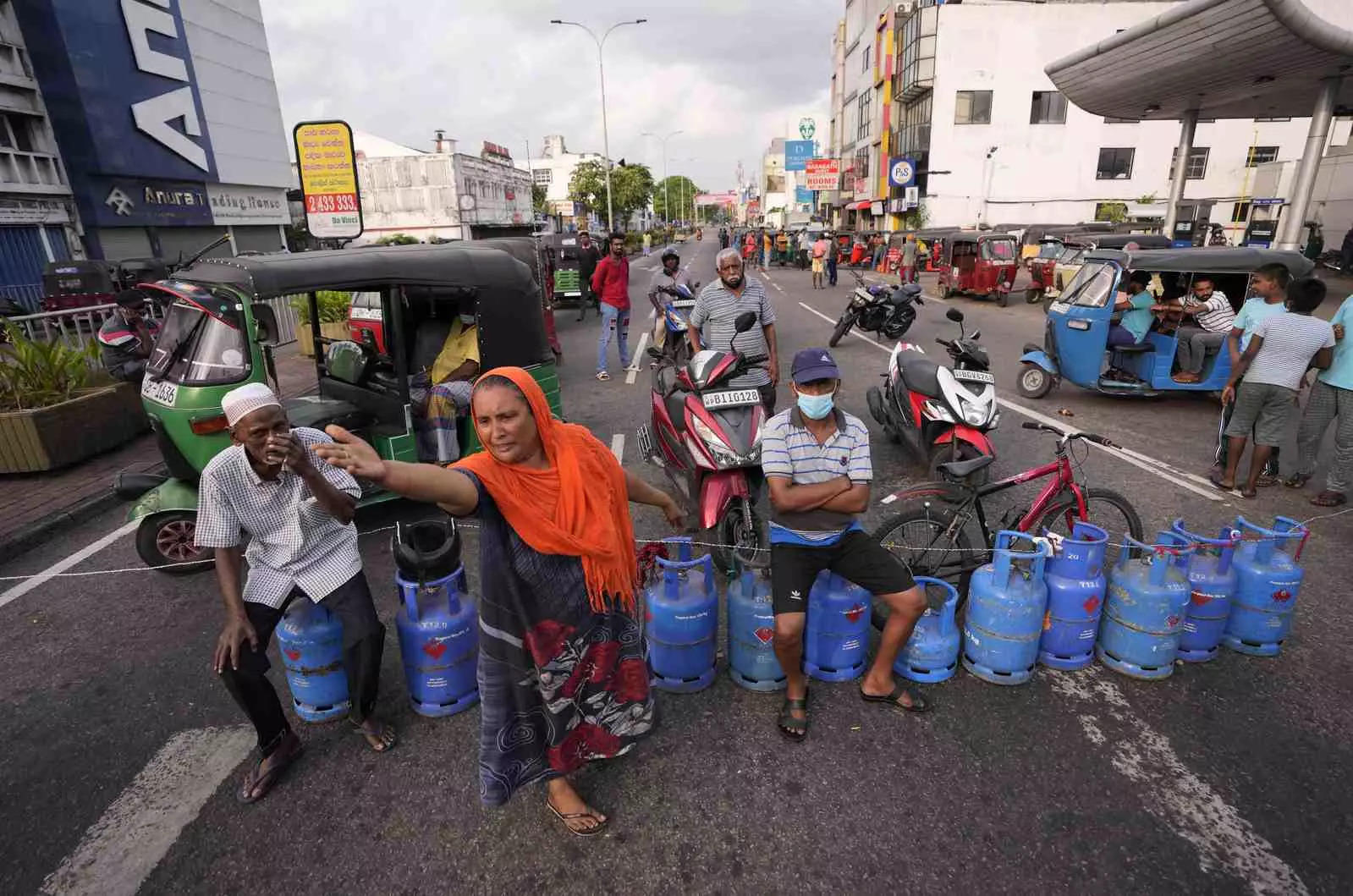 "Effective immediately I have tendered my resignation as prime minister to the president," Mr. Rajapaksa, the family patriarch ruler, said on Twitter.
Three Ministry Secretaries for Defence, Finance, and Public Security have been re-appointed with effect from May 10 in order to carry out the daily functions. There has been no reaction from Sri Lanka's close companions India and China since a state of emergency was invoked. India aspires to distance itself from the Rajapaksa family-led Sri Lankan government and has approved its support for the "people of Sri Lanka".
Criticism from the West
US ambassador Julia Chung made clear that the voices of peaceful citizens need to be heard and the State of emergency won't help.
Similarly, UK envoy Sarah Hulton stated that a "democratic and peaceful approach" is essential to resolving current challenges. "Emergency laws restricting those rights work against democratic dialogue and solutions," she tweeted.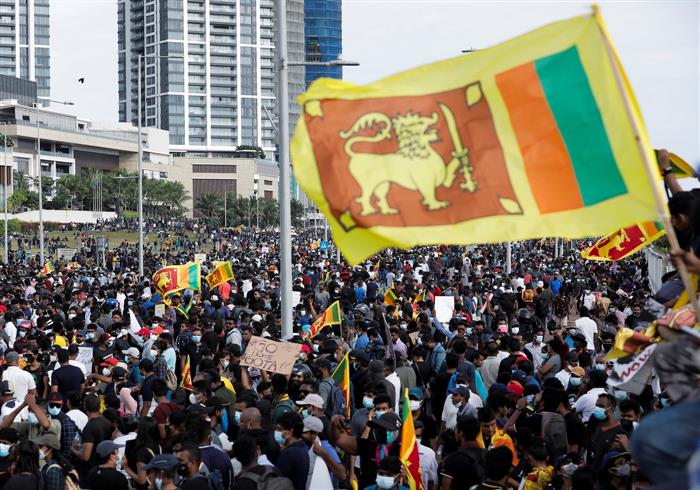 New Zealand believes that the state of emergency did not provide a "clear rationale" for the imposition of emergency. 
The United Nations resident representative in Sri Lanka, Hanaa Singer, identified that constraints on fundamental rights and freedoms are only acceptable when exceptional, proportional and justified. "But Peaceful expression of dissent is not an emergency. Root causes for dissent must be tackled," she tweeted.
Conclusion 
Months of unconsciousness and acute shortages of food, fuel, and pharmaceuticals have brought widespread suffering across the South Asian island nation. 22 billion people are affected by the crisis. It's Sri Lanka's worst since independence in 1948. The new Finance Minister, Ali Sabry, states that Sri Lanka will have to endure its exceptional economic hardships for at least two more years.
Also Checkout: How Russia's international relations and economy are holding up amidst the Ukraine invasion?