Startups or not, 2020 was a difficult year for everyone. Somehow many businesses managed to grow despite the pandemic. Despite their losses, they continuously struggle and achieve their goals, even in a health emergency. Let's do a quick read about such startups. 
AirGarage
The company was founded by Chelsea Border, Jonathon Barkl and Scott Fitsimones in San Francisco. It is a full-stack parking operator that provides help to churches and businesses to manage and rent their parking lots. AirGarage's main motive is to restore vibrancy in cities and convert these single-use spaces to multiple-use hubs for micro-mobility, vehicles, and more. 
The company was founded by Andrew Ofstad, Emmett Nicholas, and Howie Liu in 2013. Airtable comes under one of the top 500 unicorn companies in the world. It is a cloud startup that integrates traditional spreadsheets with databases. Airtable provides its users with the ability to create and share their workflow for everything from planning a major event to managing an editorial calendar. The headquarters is based in San Francisco.

Plants are life and they make our life healthy and fit. Bloomscape was founded by Justin Mast in 2017. The aim is to make ready to go plants (full-grown) with easy delivery on your doorsteps. Their site makes the right selection of plants and developed proprietary ways of shipping full-grown, already potted plants on doorsteps.
The company was founded by Payam Banazadeh, Uri Tintore, and Will Woods in 2014. It is a San Francisco, California-based headquarters. Capella Space provides easy access to frequent, timely, and flexible insights that affect many industries worldwide. It recently launched seven artificial aperture radar satellites and initiates commercial operations. 

The company was started by Palo Alto in May 2019. It is a food-delivery startup, delivering restaurant food on demand, connecting consumers with local businesses across the United States. Doordash is presently worth more than 16 billion and the largest third-party food delivery company in the United States.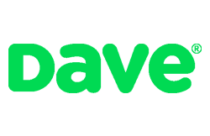 The company was founded by Jason Wilk, John Wolanin, and Paras Chitakat in 2016. It works as a personal financial tool that helps customers manage budgets, avoid overdrafts, and find jobs. According to the Dave reports, the company has presently  7 million members and it also claims that it has more than 2 million on the waiting list.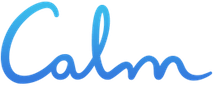 It is the most rated and best application for meditation, sleep, and mental illnesses. The application is founded by Michael Acton Smith and Alex Tew in 2012. It also comes under 500 top unicorn companies. Calm's application has over 50million downloads. It is available on both The Apple Store and Google Play.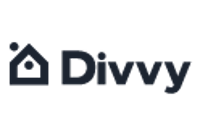 The company was founded by Adena Hefets, Alex Klarfeld, Brian Ma, Nicholas Clark in 2017. Divvy Homes helps you to rent your dream home and also helps you save down payments. 
Another startup founded by Vladimir ten and Baiju Bhatt in 2013, it is a California based company. Robinhood aims to provide everyone with access to the financial market, not just the wealthy person. 
The company was founded by Tim Brown and Joseph Zwillinger in 2012. All Birds joined the Unicorn club in 2020. It manufactures eco-friendly wool shoes.