Introduction:
 When talking of heart-wrenching and notorious serial killers around the world it is impossible not to put Ted Bundy on a higher pedestal. Theodore Robert Bundy famously known as Ted Bundy was born on November 24, 1946, in Burlington, Vermont to Eleanor Louise Cowell, known as Louise who was 22 years old when she became a mother. She was unmarried when she gave birth to her son Ted.
According to Ann Rule, Ted's coworker and author of the book ''The Stranger Beside Me'' Lloyd Marshall, an Air Force veteran, and a Penn State graduate, may have been Ted's biological father. Some other sources claimed someone named Jack Worthington was Ted Bundy's father.
Some rumours had it that his father was also his grandfather but no material evidence has ever been found to support this rumour. The identity of his biological father may never be confirmed as his birth certificate lists his father as ''unknown". Later in life Ted's mother, Louise married Johnnie Bundy.
EARLY LIFE AND EDUCATION:
Ted Bundy was born as an illegitimate child with the name of no father and it was a shame for her mother as she belonged to quite a religious family. Ted was raised as an adopted son of his grandparents to avoid the social stigma that accompanied birth outside of wedlock and was told Louise was his sister.
A few years later Louise got married to Bundy's stepfather and moved in together in Washington. All these family issues and societal obligations give us a hint of how difficult it would have been for a small kid.
Ted Bundy got his graduate degree in Psychology from the University of Washington in 1972. He even got accepted at a law school in Utah but he never got that degree. During the mid-1970s, Bundy had changed himself, becoming further outwardly confident.
He was very active in social and political matters. He also got a letter of recommendation from the Republican governor of Washington. He got it after working on his campaign.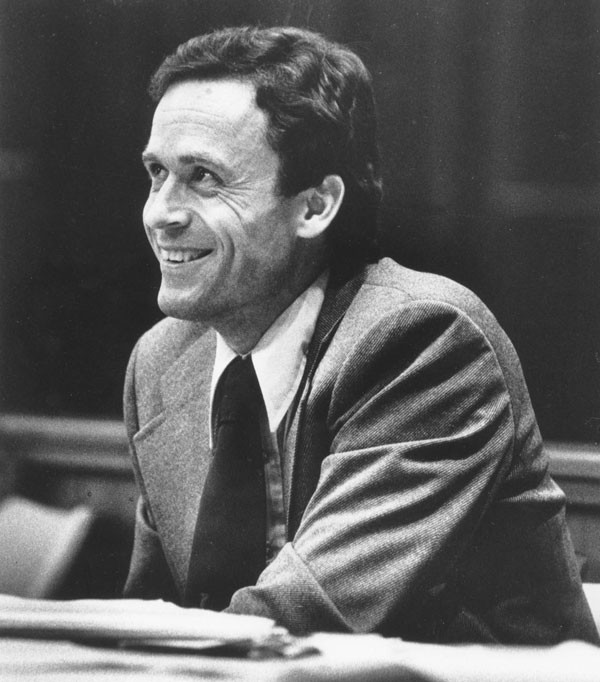 Some unknown facts about famous Serial Killer, Ted Bundy
Theodor Robert Bundy was an American serial killer. He kidnapped, raped, and murdered numerous young women and girls during the 1970s. He might also be engaged in these activities before that too. After more than a decade of denials. he confessed to his crime. He confessed to about  30 homicides that were committed in seven states between 1974 and 1978.
Ted was a Necrophiliac. He used to revisit his victims, the groom. He also performed sexual acts with the decomposing corpses until putrefaction and destruction by wild animals made any further interactions impossible. Ted beheaded at least 12 victims and kept some of the severed heads as mementoes in his apartment.
Ted was shy as a kid and eventually was a victim of bullying for the longest of time. Born as an illegitimate kid he was told that his grandparents are his parents. He told a girlfriend that a cousin showed him a copy of his birth certificate. He also called him a "bastard". But, he told biographers Stephen Michaud and Hugh Aynesworth that he found the certificate himself.
Ann Rule knew Bundy personally and felt that he did not find out until 1969 when he found his original birth record in Vermont. Bundy communicated a lifelong animosity toward his mother for never talking to him about his real father and for putting him to struggle to find out about his biological father.
Biographer Ann Rule described him as "a sadistic sociopath who took pleasure from another human's pain and the control he had over his victims, to the point of death, and even after. He once described himself as "the most cold-hearted son of a bitch you'll ever meet". Bundy occasionally exhibited disturbing behaviour at an early age. Julia Ted's sister recalls awakening from a nap and finds herself surrounded by knives from the kitchen, and three-year-old Ted standing by the bed smiling.
Bundy was handsome and very charismatic and used to get liked and trusted by women and people in general. Only he knew what intentions he had in mind. He was a student at the University of Washington. He fell in love with a wealthy, pretty young woman from California. She had everything that Bundy desired money, fame, and class. Many of Bundy's later victims resembled his college girlfriend—attractive students with long, dark hair.
Bundy moved to Utah and Women being disappeared there as well and all this started to join the dots for the police. Bundy was arrested in the kidnapping of Carol DaRonch, one of the few women to escape his clutches. He was convicted and received a one-to-15-year jail sentence. He escaped from the prison twice and was captured 08 days later. Bundy lost 30 pounds to squeeze through a hole the second time he was captured.
Bundy's good looks, charm, and intelligence made him something of a celebrity during his trial. Bundy fought for his life but was convicted and spent nine years on death row appealing his death sentence. On January 24, 1989, Bundy was executed at the Florida State Prison in an electric chair sometimes known as "Old Sparky." Outside the prison, crowds cheered and even set off fireworks after Bundy's execution.
Many popular books and movies have also been made on the life of Ted Bundy. The Deliberate Stranger, Conversation with a Killer is a famous movie. The Stranger Beside Me, The Phantom Prince, and Ted Bundy are some famous books.
Also Read:  Leonardo da Vinci: The Greatest of all Time