Meet Munaf Kapadia, the chief Eating Officer at the Bohri Kitchen whose Facebook bio reads as " I am the guy who quit Google to sell Samosas." His samosas are a major hit among five-star hotels of Mumbai, people from Bollywood, and scores of foodies who want to try out something different. It was hard for people to understand why would an MBA holder quit a perfect, cushy job with Google and dive into something which was not even a thing.
But today, Munaf is one among the 30 under 30 Forbes list, covered by tonnes of media housing, including KenFolios and BBC.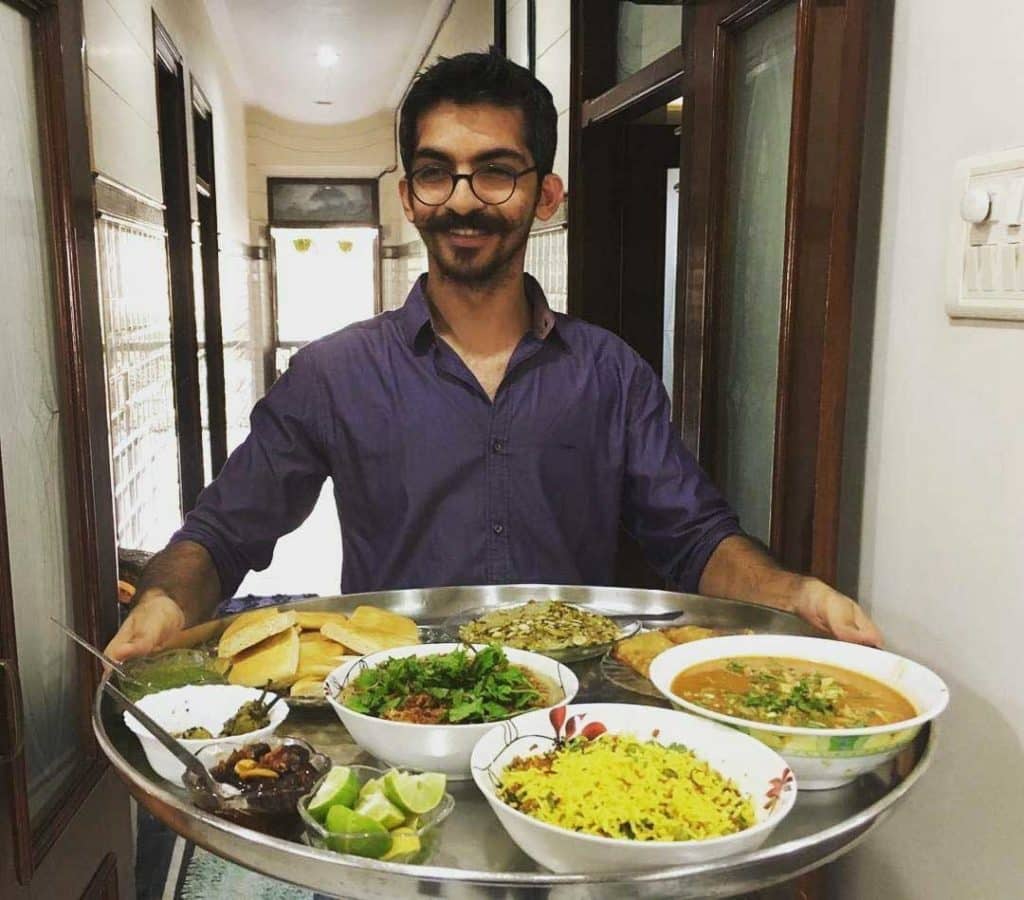 Where it all started?
He got this interesting idea some three years back when he had to enter into a fight with his mother to get hold of the TV remote.  He figured that he cannot watch TV unless his mother is busy elsewhere and that's when he thought to put her culinary skills to good use.
But since it was difficult for a middle-class family to open a café or restaurant that too in Mumbai, Munaf did the next best thing by sending 50 odd emails to his friends inviting them and their friends for a lunch, and charge them for it and soon his living room was replaced in a place where people could have an intimate dining experience.
The speciality of the Bohri Kitchen:
Munaf looked at the slow-cooking Bohri dishes as an opportunity rather than a risky step and then what, the mother-son duo knew no boundaries. The brand ambassador of The Bohri Kitchen is Nafisa, Munaf's mother, who is an expert in cooking everything from smoked mutton kheema samosas, two day-marinated raan to dudhi halwa and khajur dry fruit chutney.
Every weekend, the six-course meal is served along with a verbal tour of the history, culture and traditions of the Bohri community which makes the experience unique in itself. Not the least, the fact of community dining was something new to explore.
It is a misconception that Bohri cuisine is all about non-vegetarian delicacies. Often the Kapadia's host vegetarians. If you are planning to head out for their home in Cuff Parade it would cost anywhere around Rs 1,500 to 1,700 and you are all set to get mesmerized by its authentic taste.
A decision complex in itself:
While being interviewed by the KenFolios, Munaf said, "Honestly, I had doubts while leaving such a thriving career with Google. I did not realize that this idea had a potential but now we have been pushed to open delivery kitchens."
He added, "The irony is I was worried that after a point in time this will become burdensome for my ageing parents but turns out they are more excited than me to host guests every weekend." The kitchen has stepped outdoors now and the food can be ordered online. All the cooks and staff are supervised under Nafisa only.
Munaf and his family proved that an innovative idea, honesty and a right direction can easily overlap capital issues and win the hearts of thousands of people who see food as a way of living.
Also Checkout: Srinivasa Ramanujan: The man who knew infinity