Homi Jehangir Bhabha (30 October 1909 – 24 January 1966) was an Indian nuclear physicist who founded the Tata Institute of Fundamental Research and served as its founding director and professor of physics.
Bhabha was the founding director of the Atomic Energy Establishment, Trombay, which is now known as the Bhabha Atomic Research Centre in his honour.
He was also known as the "Father of the Indian Nuclear Programme." TIFR and AEET were critical components of India's nuclear weapons development, which Bhabha oversaw as director.
1. Birth and education
Bhabha was born into a very rich Parsi family and was related to businessmen Dinshaw Maneckji Petit and Dorabji Tata through his family. On October 30, 1909, he was born.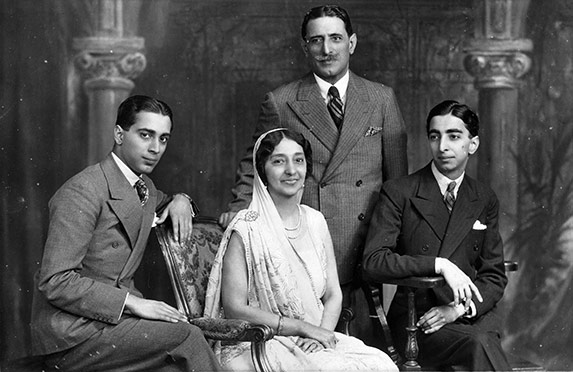 Bhabha's father recognized his son's plight, and he and his wife agreed to fund his mathematical education if he received a first-class grade on his Mechanical Sciences Tripos exam.
Bhabha received the Salomons Studentship in Engineering during the 1931–1932 academic year. He received a first-class in his Mathematical Tripos in 1932, and the Rouse Ball travelling studentship in mathematics.
Nuclear physics was attracting the brightest minds at the time, and it was one of the most important growing sciences in comparison to theoretical physics.
2. Career
Before the outbreak of World War II in September 1939, Bhabha had gone to India for his annual holiday after beginning his nuclear physics career in Britain.
He chose to stay in India because of the war, and he accepted a position as a physics reader at the Indian Institute of Science in Bengaluru, which is led by Nobel Laureate C.V. Raman.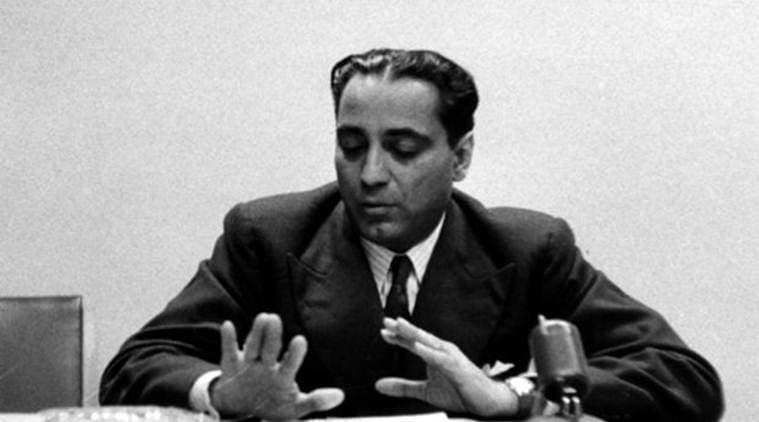 During this period, Bhabha was instrumental in persuading prominent members of the Congress Party, most notably Jawaharlal Nehru, India's first Prime Minister, to begin the ambitious nuclear programme.
After finding a precise expression for the chance of positrons being scattered by electrons, a phenomenon now known as Bhabha scattering, Bhabha rose to international notoriety. His work on Compton scattering, the R-process, and the improvement of nuclear physics was among his main contributions.
In 1945, he founded the Tata Institute of Fundamental Research in Bombay, and in 1948, he became the first head of the Atomic Energy Commission. In April 1944, the trustees of Sir Dorabji Jamsetji's Tata Trust agreed to accept Bhabha's plan and financial responsibility for establishing the Institute.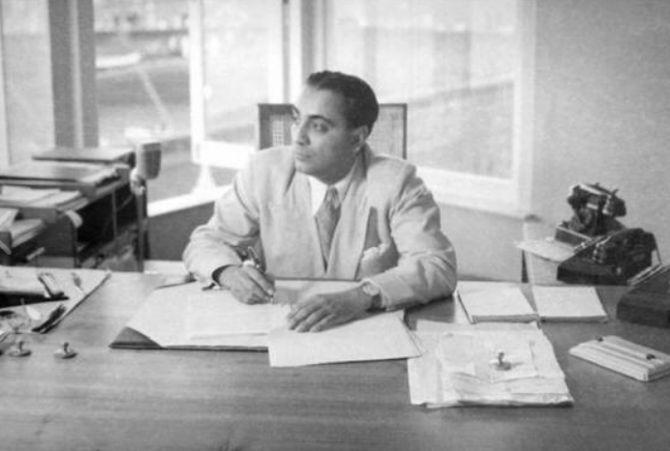 The city of Bombay was chosen as the site because the Bombay government expressed interest in being a co-founder of the prospective institute.
In 1945, the Tata Institute of Fundamental Research was established in 540 square metres of rented space in an existing structure.
3. Legacy and awards
Bhabha received the Adams Prize and the Padma Bhushan in 1942 and 1954 respectively. In 1951 and 1953–1956, he was nominated for the Nobel Prize in Physics.
Later, he served on the Scientific Advisory Committee of the Indian Cabinet and assisted Vikram Sarabhai in establishing the Indian National Committee for Space Research. In 1958, he was inducted into the American Academy of Arts and Sciences as a Foreign Honorary Member.
Bhabha died in a plane crash near Mont Blanc in January 1966, on his way to a meeting of the International Atomic Energy Agency's Scientific Advisory Committee in Vienna, Austria.
Conversations with the Crow is a book written by Gregory Douglas, a journalist who spent four years on the phone with former CIA operative Robert Crowley. Crowley allegedly hinted that the CIA was behind the assassination of Homi Bhabha, according to Douglas.
Crowley reportedly stated that a bomb in the plane's cargo section exploded mid-flight, causing the commercial Boeing 707 airliner to crash in the Alps with little trace, describing the incident as "a regrettable accident."
He was also a painter, keen on classical music and opera, and a botanist. The Atomic Energy Establishment was renamed the Bhabha Atomic Research Centre in his honour after his death.