Hariharan belongs to Tamil Nadu's Tiruchi. When he turned 15, he experienced some serious changes in his body and that's when he identified himself as a transgender person. Owing to his parents' rejection of his gender orientation, he endured a lot of intimidation and pestering, only until a group of transgender people salvaged him and made arrangements of a proper education for him that would help him lead a respectable life in near future.
"I loved wearing my mother's saree, mascara, lipstick and dance. I just loved myself and knew that this is me. My body started changing but my family didn't notice it. It was only in the past two years that I realised I was a transgender. However, my family didn't accept it. My elder brother and other family members used to torture me. I was forced to dress like a boy," The New Indian Express quoted Hariharan as saying.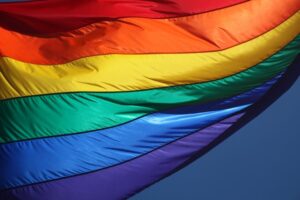 Hariharan soon found a trans person Angel who lived nearby; someone whom Hariharan could confide in. Angel wanted to ensure that Hariharan's studies did not get affected due to his gender orientation so he got him enrolled in Class 11th at Sri Sivananda Balalaya institution. By means of this, Hariharan became the first transgender student to stay in a residential school.
NRK Babu, the correspondent of the school explained that, besides breaking stereotypes, the residential school is also taking progressive steps.
"We have given the first admission to Harini. Her parents sent her away and this is exactly why we started this hostel, to ensure such children don't drop out. We are expecting more children to join soon," said NRK Babu.
"I wasn't able to study beyond class 9. My family threw me out. We had to beg. When Harini came to me, I resolved I wouldn't let her life become like mine. Through some people I came to know about Sivananda Balalaya and contacted Babu sir," Angel pronounced.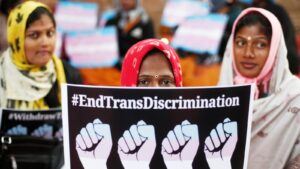 The transgender community has been facing discrimination and is forced to earn their livelihood by begging on the streets, at railway and bus stations etc. Although, a ray of awakening at society's end can now be witnessed with privileged people giving space to trans beings who don't conform to incomprehensive and obsolete norms established by society.
Also Read: Khan Sir: Teacher from Patna wins heart with his Desi Way Of Teaching UPSC aspirants