The nation will celebrate the 100th Birth Anniversary of the Man of India. He transformed the milk sector of India, like the TATA's or Birla's did in the steel industry. It won't be an exaggeration to say that India's Milk Center would have been poor in the absence of his contributions. Today, India needs a strategic vision, strong beliefs, and accurate implementation like he did.
As per Verghese Kurien, farmers are the most important part of the food cycle. In the absence of a farmer, a food processor, marketer, and distributor will have no role. So, he should get the highest share. This is the idea that most of the milk production companies don't agree or accept now. 
Dr Verghese Kurien was born on November 26, 1921, to an affluent Syrian Christian family. He was born in Calicut (now Kozhikode), Kerala. His father was a civil surgeon and his mother was a highly educated woman, and she was an amazing piano player. Dr Kurien got a degree in BSC. Physics. He was very active in sports like cricket, tennis, badminton, boxing, etc.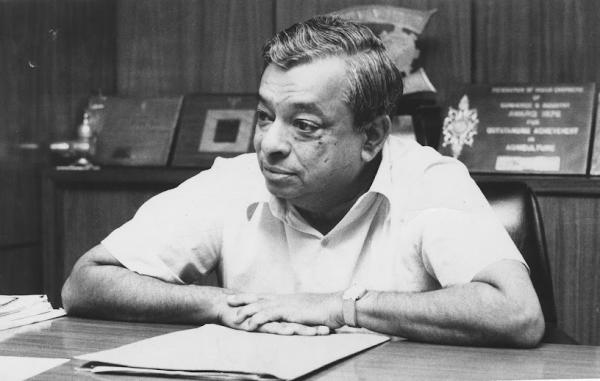 Further, he went to the US on a government scholarship to study for a Master of Science in Mechanical Engineering (Distinction). He returned to India and then headed to Anand, Gujarat. He was supposed to spend 5 years as an officer of the Dairy division in return for the scholarship paid by the government. When he arrived in Anand, He got to know that the farmers were being abused by milk distributors. The entire region was influenced by a businessman called "Pestonjee Edulji" who marketed Polson butter.
Dr Kurien was inspired by the struggle and captivated by the personality of their leader Tribhuvandas Patel. He was making efforts to unify the farmers and form a cooperative movement against exploitation. Dr Kurien left his government job and joined forces with Tribhuvandas Patel and the farmers. They began a Milk Cooperative movement in the region registered under the name of Kaira District Cooperative Milk Producers Union Ltd (KDCMPUL). It was later renamed to the now popular "Amul". 
The milkman of India worked for a milk revolution in India under the mission titled "Operation Flood". Dr Kurien was the person responsible for turning India from a milk deficient nation to one of the largest producers of milk in India. His leadership saw the establishment of important institutions like the GCMMF (Gujarat Cooperative Milk Marketing Federation Ltd) and NDDB (National Dairy Development board). These organizations played a significant role in moulding the Dairy cooperative movement, which is a replica of the Anand model of cooperative dairy practised in India. 
He has always regarded himself as an employee of farmers. He always held that he could do anything to bring success for them. In his career of over 50 years, he received more than 15 honorary degrees from different institutions. Dr Verghese Kurien won awards like Ramon Magsaysay Award for Community Leadership (1963), Padma Shri (1965), Padma Bhushan (1966), Krishi Ratna Award (1986), World Food Prize (1989), Padma Vibhushan (1999), Economic Times award for Corporate Excellence (2001) and several other awards, but the best award that the people of the country gave him was the title "Milkman of India". 
Dr Kurien made a separate division to make dairy machinery for ensuring that they are affordably available for processing milk products. He executed it with cattle feed, artificial insemination centres, cattle vaccines, and the entire gamut of services a dairy industry required. At present, each of these activities is profitable in India. 
The then prime minister Lal Bahadur Shastri supported him and let him execute his beliefs. A National Dairy Development Board was set up. The main function of this board was to support the formation of milk cooperatives. Along with that, another function was to protect milk prices for farmers and to make the milk market. This board helped to ensure that the dairy sector shall not be dependent on the government for its functioning.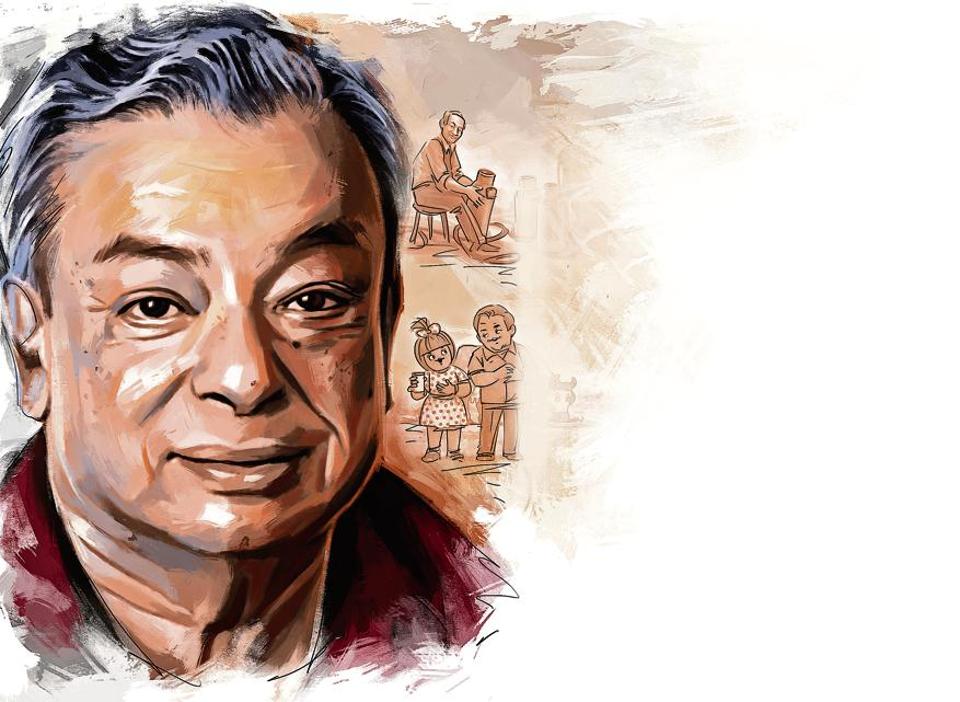 Now, Amul is a market leader in India and even in Asia. An interesting fact about Amul is that the farmers working at Amul get an 80% share of the market price for the milk. The price of milk is determined by the fat content of the produce, which is collected twice every day at stipulated collection centres.
Dr Kurien has been an inspiration for young entrepreneurs. He is a true guide who established a successful organization and simultaneously made a major contribution to the development of the nation.
Also Read:  Remembering Bollywood's Masterji