A FerroMex train out of Zacatecas, Mexico, full of migrants heading toward US was packed who could be heard cheering while hanging off the sides of the cars, video shows.
The train was captured on video on Sunday, despite the U.S. sending a stern message to migrants: "do not come."
Border patrols along the southern border have been facing overwhelming numbers of illegal crossings.
TEXAS ILLEGAL CROSSINGS SURGE AS FAMILIES WITH CHILDREN MAKE TREK TO SOUTHERN BORDER IN LARGE GROUPS
For instance, Ajo, Arizona saw 2,000 illegal crossings a day for several straight days last week, forcing agents to resort to street releases because shelters are packed. The migrants include people from Africa.
Last month, there were well over 20,000 migrants in Border Patrol custody, according to a U.S. Customs and Border Protection source, in the Rio Grande Valley sector in Texas.
Caravans heading toward the southern border included families with infants and children, along with unaccompanied minors.
BIDEN ADMINISTRATION CONSIDERING PLAN TO FORCE MIGRANTS TO REMAIN IN TEXAS: REPORT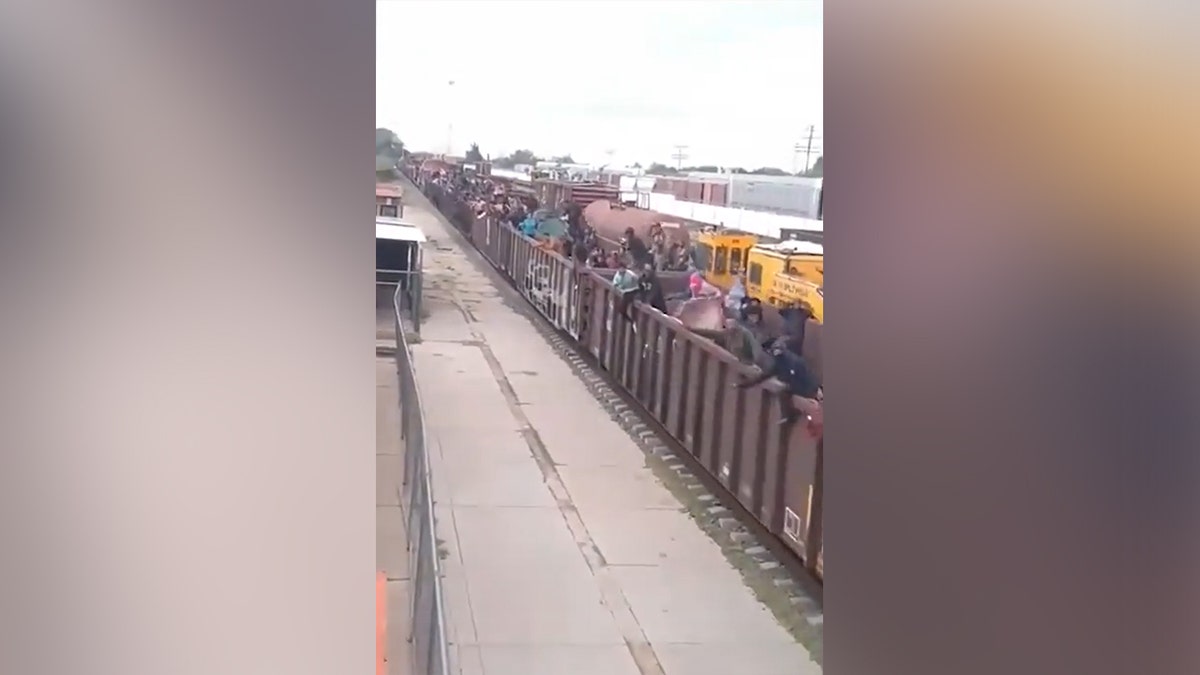 Of the families that were stopped along the Rio Grande Valley, many were released with future court dates.
The Biden Administration is considering forcing migrants who cross into the U.S. to illegally remain in Texas while they wait out their asylum screening.
Officials with the administration have cited the plan as a way to curb the flow of illegal immigrants at the southern border. The plan would also include the implementation of ankle bracelets to track their location, for migrants who are actually caught. But the administration sued Texas to force it to remove a barrier the state floated in the Rio Grande in an effort to curb the historic level of illegal migration. The Biden administration also sued Arizona for building a barrier out of shipping containers on its border with Mexico.
BIDEN FACING REVOLT FROM BLUE STATE DEMOCRATS OVER IMMIGRATION CRISIS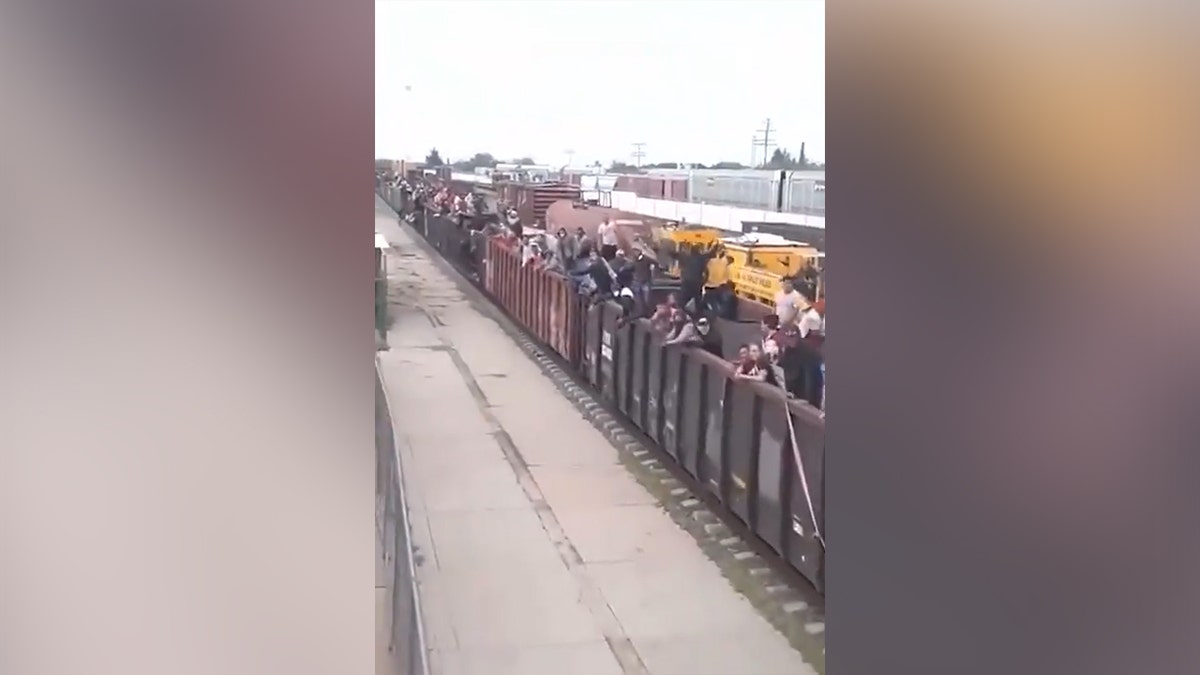 The migrants would undergo an asylum screening to determine whether they can remain in the U.S. Officials have discussed working with local groups to provide housing for the migrants.
Since May, DHS has removed or returned over 200,000 people, the agency said.
"DHS continuously holds policy and operational discussions on how to leverage our authorities to ensure a fair, humane, and effective immigration process that efficiently removes those without a lawful basis to stay in the country," the DHS statement said.
Texas has been operating a busing program to transport migrants to "sanctuary cities" like New York, Chicago, Philadelphia and Los Angeles to provide relief to border towns.
CLICK TO GET THE FOX NEWS APP
Texas Gov. Greg Abbott argues that Texas cities have carried the weight of illegal immigration and "sanctuary cities" need to share that burden.
"Texas has bused over 35,000 migrants to self-declared sanctuary cities," he wrote earlier this month on X, the platform formerly known as Twitter. "Over 11,300 to D.C., over 13,300 to NYC, over 6,700 to Chicago, over 2,600 to Philadelphia, over 1,000 to Denver, over 480 to LA."
(this story has not been edited by TSA Mag staff and is published from a syndicated feed.)