Generally, when we think of a vegetable and fruit market all that comes to our mind is fruits and vegetables scattered on the ground, bustling crowds, and vendors bargaining with the customers. Many times there's a foul odor due to rotten vegetables and all of this generates a huge amount of waste every day.
But in the Bowenpally sabzi mandi in Hyderabad, you would be astonished to visualize a different scene altogether.
This market has set up a biogas plant that uses waste generated by fruits and vegetables at the market into electricity and biogas.
Every day around 10 tonnes of waste is generated in the market, which produces up to 30 kg of biofuel and 500 units of electricity. The technology and engineering techniques used for this innovation are indigenous to Hyderabad.
On days when this market cannot generate 10 tonnes of waste on their own, neighboring local vegetable markets and supermarkets pitch in.
This biogas plant was established in the mid of 2019 on a trial basis and now the electricity produced in this plant is being used to power 120 street lights, 170 shops, and a cold storage unit.
Along with that, the biogas has now replaced the LPG in the canteen at the market.
As stated by the area officials, "The market has a daily power consumption of 500 units out of which a major part is produced by the plant itself."
The plant has been set up in a designated place in the B.R. Ambedkar market by the Hyderabad-based Ahuja Engineering Services Pvt Ltd.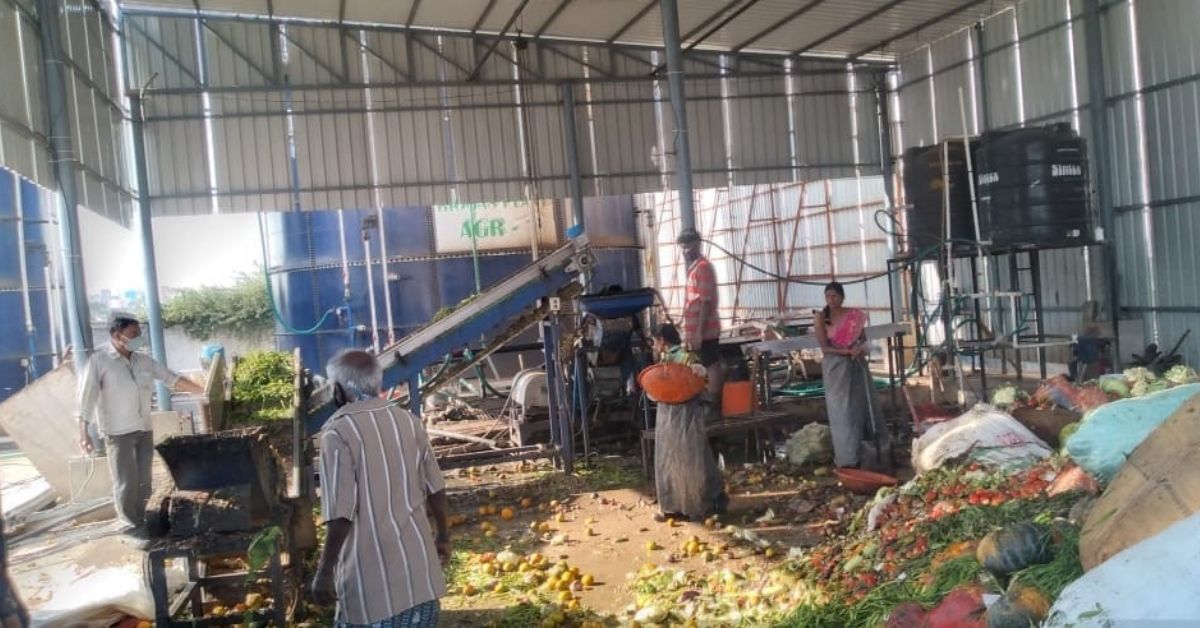 The director of Ahuja Engineering, Sruthi Ahuja said, "Though we have set up many plants across India, this is the first one with such a high capacity."
The plant was set up under the guidance and patented technology of CSIR-IICT (Council Of Scientific And Industrial Research–Indian Institute Of Chemical Technology) Chief Scientist, Dr. A Gangagni Rao, and funded by the Department of Biotechnology (DBT) and Department of Agriculture Marketing, Telangana.
Firstly the waste is collected from the local markets across the city. Once it is gathered, the waste undergoes shredding, then it is further soaked in a Feed Preparation Tank to be converted into a slurry(mixture of solids denser than water suspended in liquid, mostly water.)
The slurry then undergoes an anaerobic bio-methanation process using a special culture of bacteria(consisting of methanogens.)
In a separate tank, biogas is collected and via a pipeline system sent for cooking.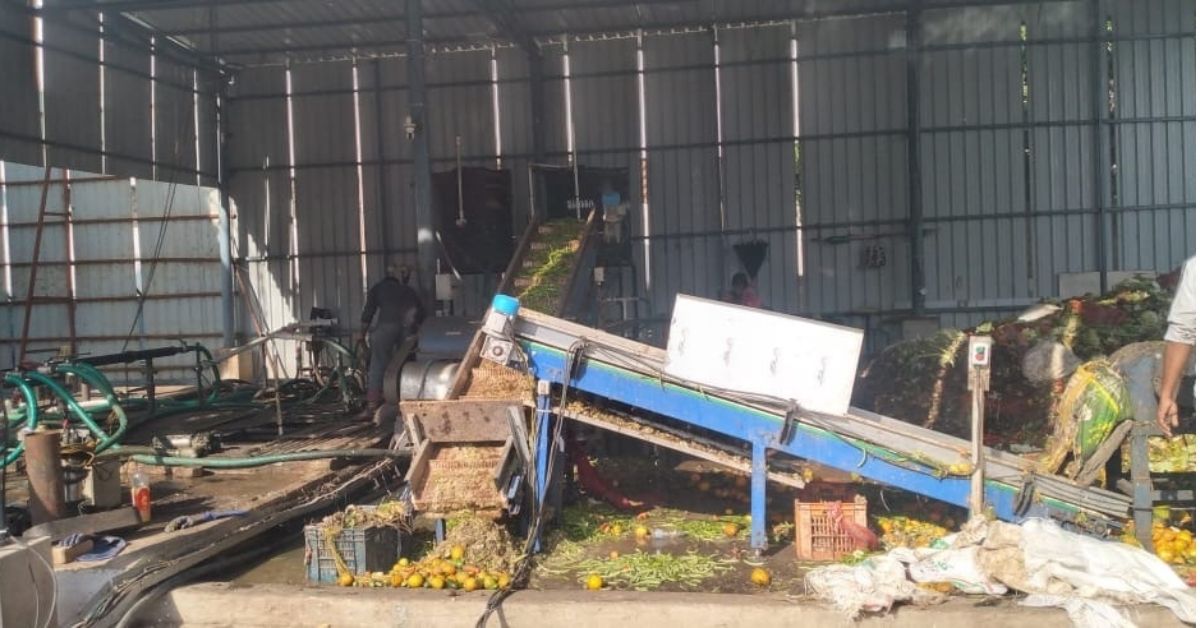 The biofuel is then supplied into a 100% biogas generator which is used to power the cold storage rooms, water pumps, shop, and street lights.
The success of the Bowenpally biogas plant led the DBT to sanction five more projects in Hyderabad itself.
This biogas plant is a huge innovation since tonnes of waste that would have been dumped in landfills is now used to make electricity, biogas, and organic manure, and thus significantly helping in reducing environmental pollution and waste management.
Also Read: Abhimanyu Mishra, The Wonder Kid Who Became The Youngest Chess Prodigy