The World Wide Web has gone through many changes during its existence and continues to do so now. Since its inception in the 1980s and 1990s as a collection of cataloged information sites, the global internet has come a long way. Here is Web 2.0 VS Web 3.0, all the major differences you need to know.
Web access is now an essential component of our work and professional lives, with people accessing information via phones, laptops, PCs, tablets, and even headsets and wearables. With Web 3.0 gaining traction as blockchain and security technology gain traction, it's vital to look back at prior generations and compare them to what's coming next.
The Evolution of Web
In 1989, Tim Berners-Lee defined the first generation of the internet. It was about basic connectivity and hyperlinks and was sometimes referred to as Web 1.0. The concept grew with the invention of the web browser, which allowed ordinary people to access web pages with ease.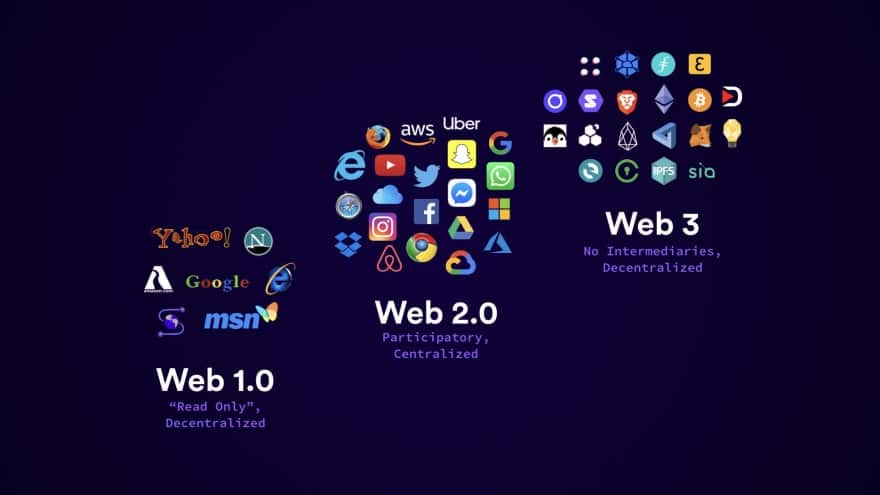 The original generation of the internet was largely static, with little to no video content and a page format that was similar to that of a printed page. All of that changed in 2004 with the introduction of Web 2.0, the second generation of the internet.
Most of us now use Web 2.0, a second-generation internet that is distinguished by greater social interactivity, searchability, and user-generated content consumption than the original catalog of web pages. Web 2.0 became popular in the mid-2000s with the rise of sophisticated CSS, JavaScript, and HTML file applications, as well as the growth of social media.
We are now on the verge of yet another revolution. Soon after Tim Berners-Lee created the World Wide Web version 1.0, he speculated that another Semantic Web might be in the works. The concept of the Semantic Web was researched throughout the 1990s, and in 2001, Berners-Lee co-authored a Scientific American article proposing the possibility of an internet-based on semantic connections – i.e, Web 3.0.
Semantic markup, blockchain and cryptocurrency, 3D visualization, and artificial intelligence are the four pillars of Web 3.0. While using the same devices and continuing to make information resources available to the world, it is vastly different from the Web 2.0 internet experience.
What is Web 2.0?
Web 2.0 heralded a new era in which the web defined itself as a new medium. It was distinct from everything that came before it, including traditional print and video. Web 2.0 introduced new forms of interactivity, rather than just static websites that pushed information to users. Blogging became popular, and social networks such as Friendster, MySpace, and, eventually, Facebook emerged.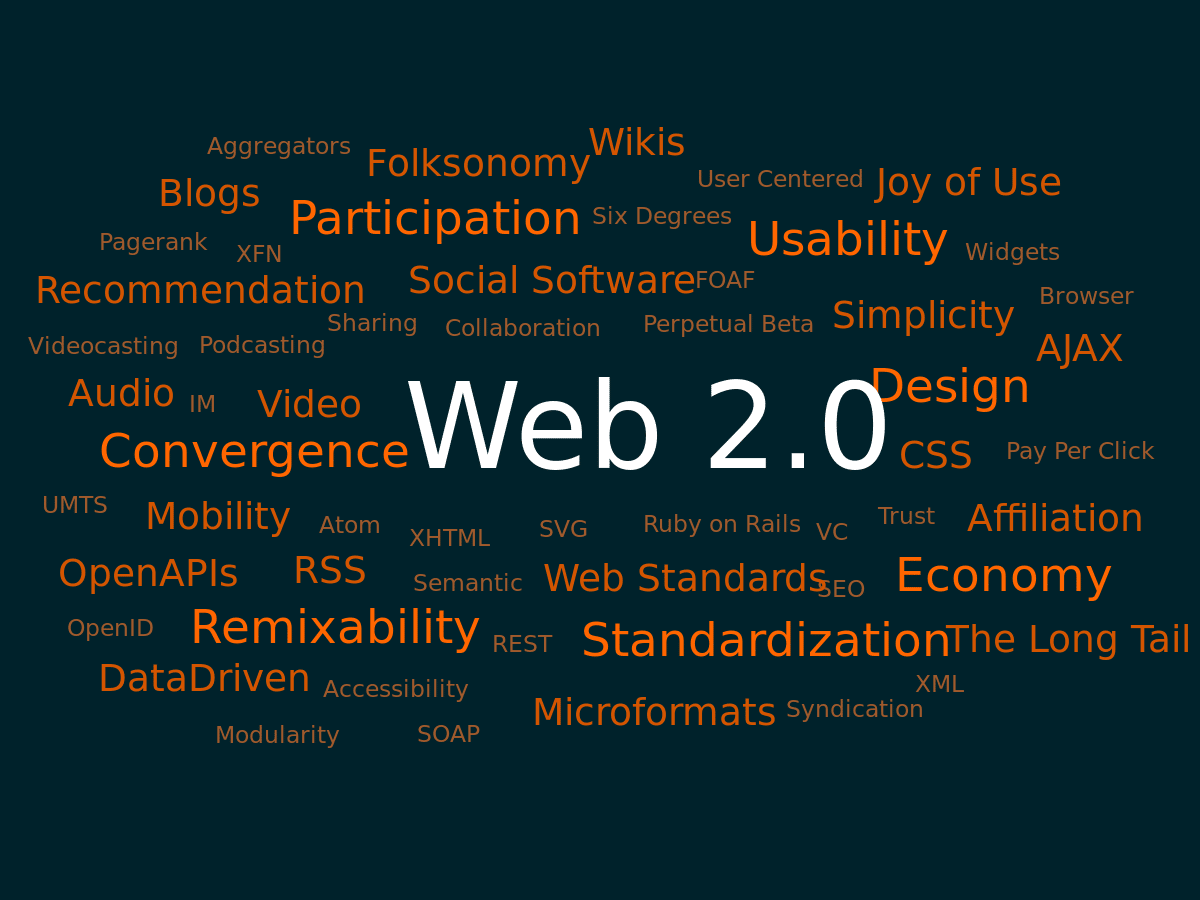 From its inception to the Web 2.0 era, a slew of technologies redefined the web. Ajax is a technology approach that is one of them (Asynchronous JavaScript and XML). Google Maps popularized Ajax, which completely changed the way the web worked. Ajax-enabled Google Maps to zoom, scroll, and manipulate the map image instead of just displaying a flat, static map.
Another distinguishing feature of Web 2.0 is the use of CSS (Cascading Style Sheets). In the early days of the web, developers had to format pages with tables, which gave them little control. By the early 2000s, CSS had become more common and powerful, allowing for complex design layouts that altered the appearance of the web.
What is Web 3.0?
There is some ambiguity surrounding the term Web 3.0, also known as Web3 because it is still a developing and ill-defined space. There are even disagreements about when the term was coined. Berners-Lee coined the term Web 3.0 to describe what he called a Semantic Web in 2006, while Ethereum co-founder Gavin Wood coined the term Web3 in the context of cryptocurrency in 2014.
The term Web 3.0 refers to higher-level concepts such as decentralization and extends far beyond the Semantic Web concepts advocated by the W3C. A decentralized network is one that lacks a centralized authority. In other words, no single person or group of people has access to all of the network's information and processing power at any given time. It is instead decentralized and distributed across multiple entities. This means that no one person or entity can completely control or change the network's ecosystem.
Rather than the centralized approaches to connectivity and data that underpin both Web 1.0 and Web 2.0, Web 3.0 is founded on peer-to-peer and consensus algorithms. Blockchain technology is a critical component of distributed consensus for Web 3.0. 
Part of Web 3.0's push for decentralization includes the incorporation of cryptocurrency, which provides another option for payments and wealth transfer. Furthermore, the concept of non-fungible tokens (NFTs) offers a new way to create, manage, and own assets using blockchain technology.
Another key feature of the emerging Web 3.0 world is the use of AI to enable workflows, automation, and overall user experience. AI contributes to the web's scalability and performance, as well as powering new forms of intelligent search and interaction.
Web 2.0 VS Web 3.0
Web 1.0 was largely static and focused on providing information. The web became more dynamic and social with the introduction of Web 2.0. Web 3.0 will make the web smarter and more distributed than ever before. The table below summarizes the key distinctions between Web 2.0 and Web 3.0.
Major Differences Between Web 2.0 and Web 3.0:
Web 2.0 is more social, whereas Web 3.0 is more semantic and spatial.
The single most important features defining Web 2.0 were social interactions and connectivity. Web 3.0, on the other hand, focuses on the interconnections between online assets in order to surface meaningful content and relevant resources in an intuitive manner (often powered by AI and ML). 
These are referred to as semantic connections. Furthermore, Web 3.0 could be a spatial internet in which immersive worlds are linked via the web to provide information and services in XR.
An oligopoly governs Web 2.0, whereas Web 3.0 is decentralized.
While it was not on purpose, Web 2.0 has come to be governed by a group of technology behemoths that largely operate as an oligopoly. Despite the rise of promising startups and challenges, organizations such as the FAANGs or Big Tech continue to dominate discussions.
Web 3.0, on the other hand, has a blockchain-enabled architecture that enables the necessary decentralization. This is augmented further by a balanced economy in which creators and users are compensated for their time, effort, and information.
Web 2.0 is aimed at communities, whereas Web 3.0 is aimed at individuals.
This is a subtle factor, but it makes a big difference. Web 2.0, because of its social nature, attempts to mobilize the power of the collective: i.e., user groups and communities. This has the potential to lead to impersonal experiences and misinformation fuelled by group sentiment.
Web 3.0, on the other hand, is focused on reaching individual users, understanding their preferences, and delivering experiences that are tailored to their behavior – all while maintaining transparency through blockchain and open-source architecture.
Web 2.0 represents the writable phase, while Web 3.0 represents the executable phase.
The first generation, Web 1.0, was all about information access. Users were only able to read data presented on a static web page with no interactivity or searchability. The second generation added significant interactive capabilities, allowing users to contribute to the body of online knowledge without having any technical knowledge.
They could also carry out complex interactions such as searching, filtering results, entering data, and so on. Web 3.0 is expected to be the internet's executable phase, in which AI and ML enable machine-to-machine interactions to unearth resources that are aligned with user needs.
Web 2.0 makes use of both open-source and proprietary code, whereas Web 3.0 will be entirely open-source.
Open-source architecture is a distinguishing feature of Web 3.0, encouraging transparency, accountability, and more responsible development. Any user, for example, will be able to inspect the codebase of a social media app to find anomalies or instances of misuse. As citizen developers build connections and drive free access, Web 3.0 will grow faster and become more interoperable.
Future of Web 3.0?
Web 3.0 is still in the process of being defined and evolving. As a result, there are many unknowns about what Web 3.0 will ultimately look like. Web 3.0 may include a set of new internet standards that alter the way the web operates. HTTP (Hypertext Transfer Protocol), which has long been based on TCP/IP protocols, is one such protocol. HTTP/3, or HTTP version 3, is a new Internet Engineering Task Force standard. It replaces TCP/IP with the QUIC transport protocol, which provides greater resilience, performance, and scalability.
Web 1.0 and Web 2.0 are both based on the IPv4 address class, which has a limited number of web addresses. IPv6, on the other hand, has a larger address space, allowing more devices in the Web 3.0 era to have their own public IP addresses.
Decentralized autonomous organizations (DAOs) are a new type of managing and governing structure for web services and organizations in Web 3.0. DAOs, like blockchain, make decisions through distributed consensus rather than a centralized authority. Decentralization in Web 3.0 will almost certainly lead to the continued rise of decentralized financial services, which will bypass traditional banking structures and have a significant impact on the global financial system.
Decentralization will also give rise to decentralized apps that use blockchain and smart contracts to enable distributed applications across the Web 3.0 landscape. As Web 3.0 evolves and is defined, its emphasis on decentralization, automation, and intelligence will most likely remain the foundation for what comes next.
Also Checkout: How To Remove The Crown Icon On Discord