Despite the fact that current smartphones offer a variety of capabilities, making phone calls remains one of their fundamental duties. You'll need a dialer app for that. Nonetheless, texting and calling are two essential functions that cannot be removed from this gadget. While the usual Android dialer is uninteresting, you may wish to dial numbers in a different way. Let's take a look at some of the best dialer apps for android that you should try.
How can you make your Android calling experience more enjoyable? Third-party apps with a wide range of functionality are undoubtedly required. The best Android dialer applications are available for free on the Google Play Store. You must be selective while selecting a decent dialer because only a few of them are truly worthy.
Check out the list of 10 Best Dialer Apps for Android:
1. Phone By Google:
Google is always up to something excellent when it comes to offering a solution for its consumers, and the Phone app is the default dialer on many Android smartphones. This software helps you to stop spam calls and uses Google's Caller ID to identify unfamiliar callers.
You may also listen to and erase your voicemails directly from the app. You may share your current position and data with others using its emergency contact function, and you can even record calls in specific regions. Google Phone is completely free to use. Some of its capabilities, such as Caller ID information, are limited to specific countries.
2. True Phone: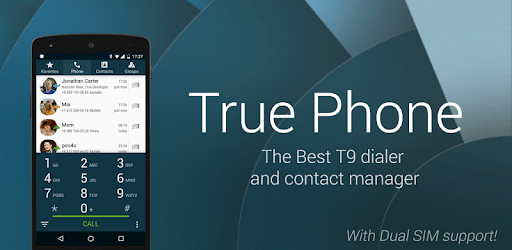 True Phone is an Android dialer with a lot of features. It provides contact management tools, including the ability to customize any contact data such as birthdays or jobs, as well as add a photo to the call screen. True Phone also allows you to change the appearance of the dialer interface. With just a single tap, you may see recent calls, favorites, and contacts.
In addition, you may personalize it with one of seven pre-installed themes or make your own. True Phone offers full functionality for free, albeit the free edition includes advertisements. By upgrading to the premium version, you can get rid of them.
3. Drupe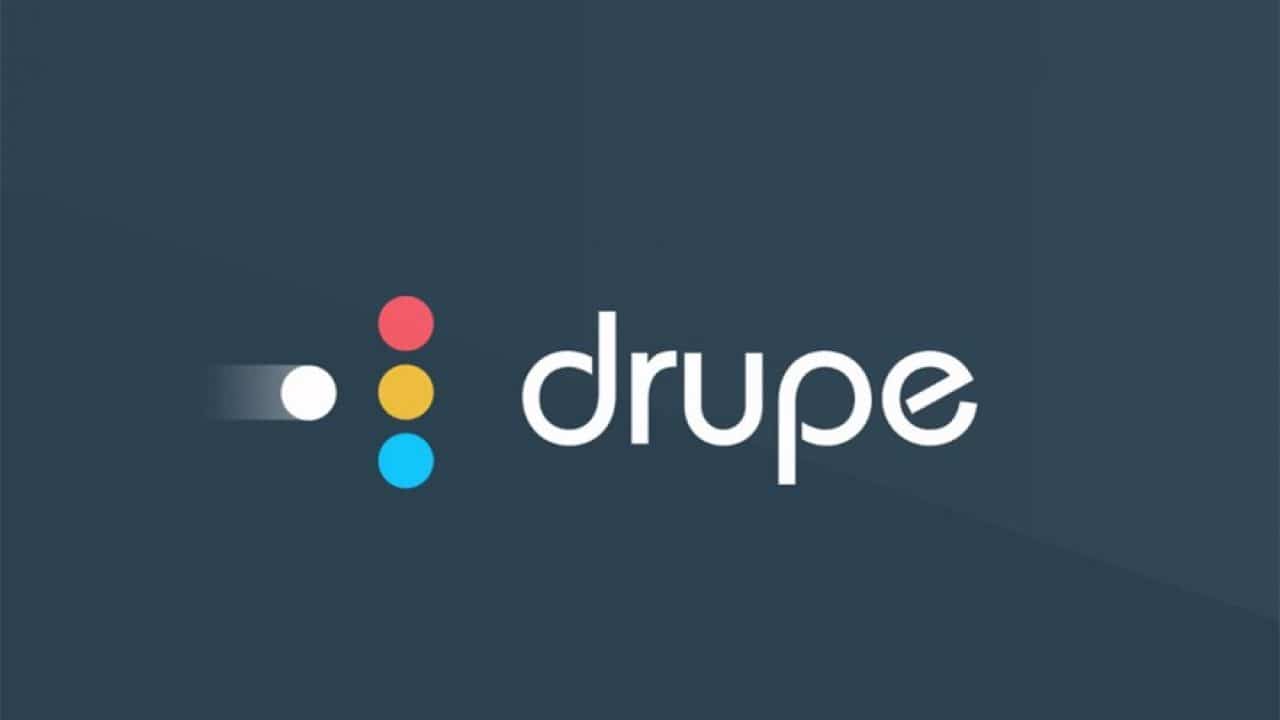 Drupe is a dialer app with a distinctive design and a lot of functionality. Its unique user interface design sets it distinct from the competition. Drupe may be accessed simply by swiping the dots it overlays on the screen from any app. It also has a Caller ID function and allows you to customize how the app acts when your call ends. Drupe offers all of the aforementioned features for free.
It also comes in a Pro edition with a driving mode that kicks in automatically as you start moving. This feature makes app-accessibility simple, allowing you to avoid any potential harm. In addition, call blocking is only available in the pro version.
4. Simpler Dialer
Simpler Dialer allows you to create a user ID in order to verify users and offer accurate caller ID and spam data. You may also personalize the dialer by choosing from a variety of themes and styles. An old-school T9 keypad is included in the program.
It allows you to effortlessly manage your calls, access preferred contacts, modify contacts in many languages, and turn on missed call notifications. Simpler Dialer is a completely free application with no advertisements.
5. Contacts+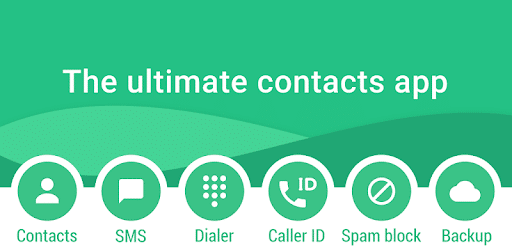 If you're seeking flexible dialer software with additional features, Contacts+ is a fantastic option. In one program, you'll get a dialer, SMS, spam blocker, and caller ID. It's no surprise that millions of people throughout the world use Contacts+.
You can quickly connect with friends and family with Contacts+. You may also block unsolicited calls and SMS from telemarketers or spam callers, as well as get rid of unpleasant persons.
Let's say Contacts+ makes your life a little easier. Change the theme to make your dialer app more appealing. To enhance your experience, Contacts+ has dark and white themes. Fast dialer search, smart contacts sorting, and birthday reminders are all included. All of the functionalities may be found in one app.
6. Facetocall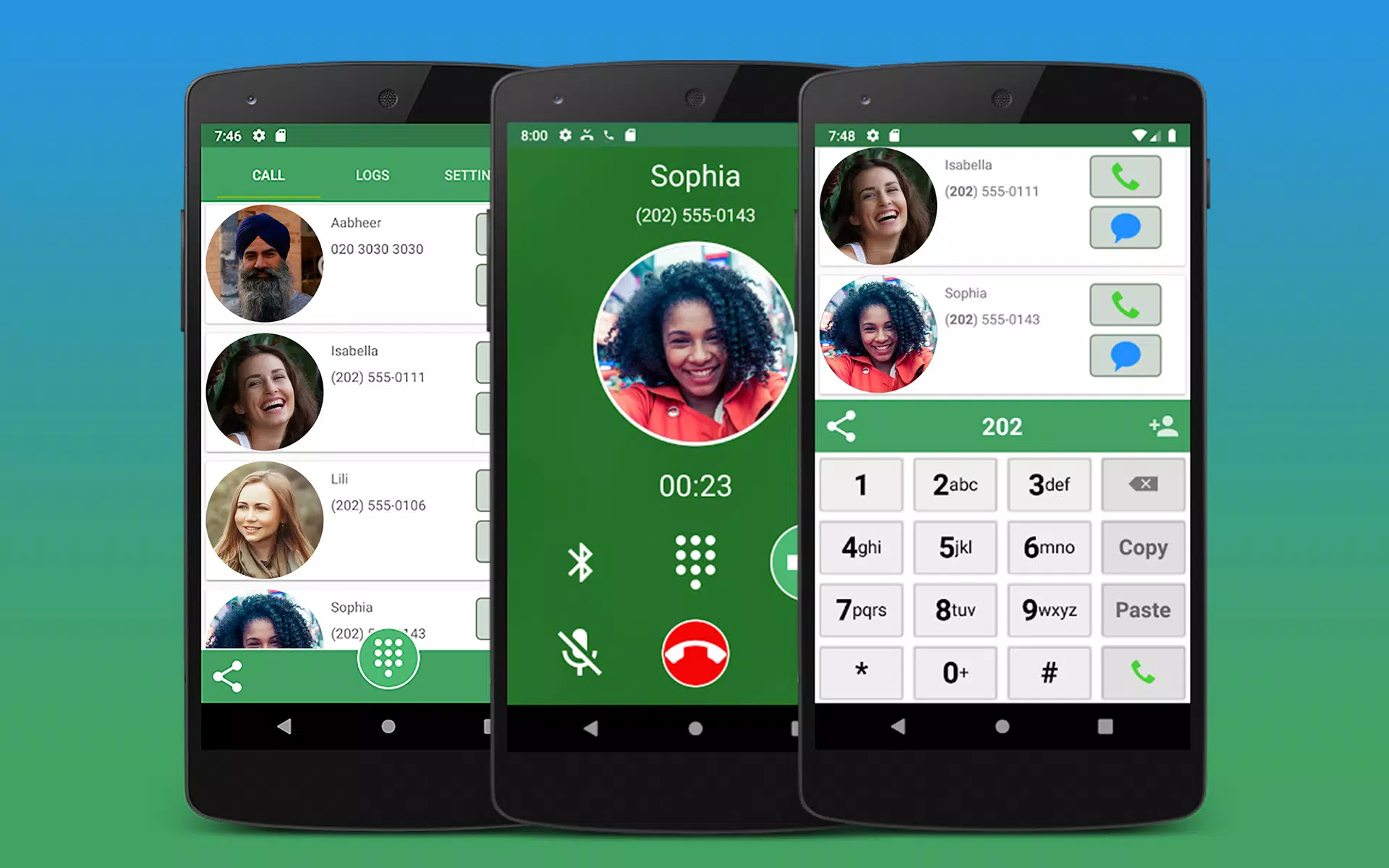 Facetocall is designed to be simple to use. The program has a dialer and contact management tool, as well as a large-buttoned layout that improves accessibility. Facetocall detects your favorite contacts based on your call records and allows you to combine duplicate contacts fast to save time searching for them.
 A paid membership to this dialer unlocks additional capabilities including banning anonymous calls, blocking people who aren't in your contacts, and blocking calls based on area code. The premium edition also lets you designate key contacts as VIPs, which means that when a VIP contact calls, the phone instantly rings at maximum volume.
7. Smart Notify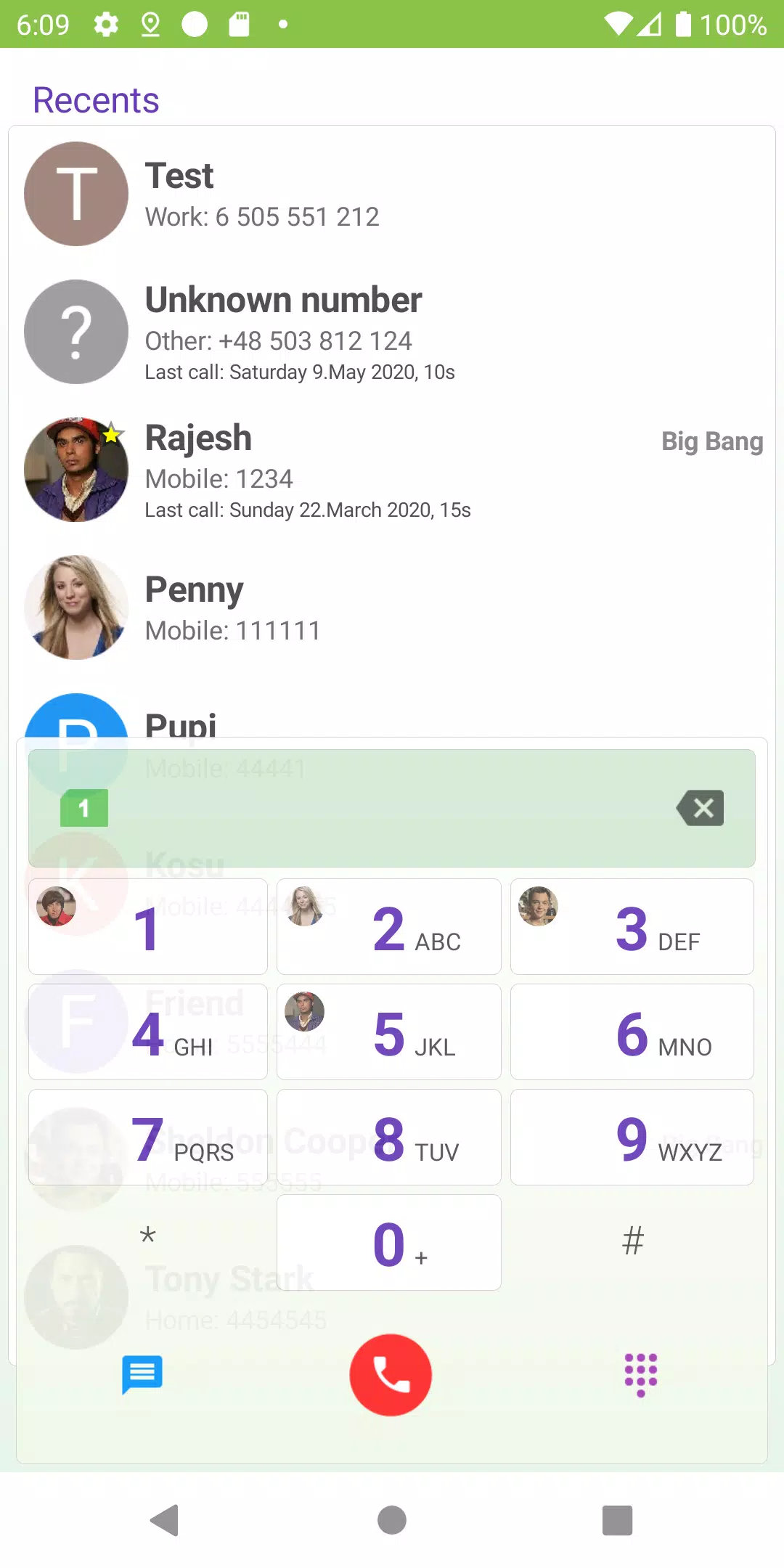 Smart Notify is a feature-rich all-in-one dialer software. SMS, call records, contacts, events, and reminders can all be managed using this software. Smart Notify has a simple T9 keyboard and allows you to look up recent calls and contacts.
To boost usability, it also has completely customizable widgets and popup windows. You can reach out to regular contacts with a single swipe thanks to the app's rapid call and SMS functionality. Smart Notify also includes certain premium features.
One such feature is Car Mode, which provides simple access to the app through an always-on display and huge buttons.
8. Dialer By Goodwy
Dialer by Goodwy is a dialer software for Android that resembles the iOS dialer. You may modify the default tab that shows when you launch the program, and it has a clean design for easier usage.
You may use the app to fast dial and turn off the proximity sensor during calls. It also enables group calling and the addition of a confirmation dialogue before making a call. Except for themes and backgrounds, Dialer by Goodwy offers all of its functions for free.
9. iCallScreen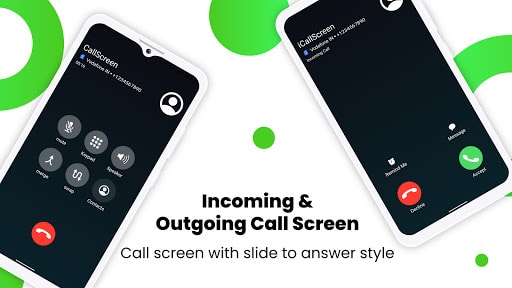 Another iOS-style phone and contact software are iCallScreen. It provides one-of-a-kind capabilities such as the ability to use bespoke films and wallpapers as call backdrops. From within the software, you may also customize your iOS ringtones. iCallScreen provides a simple phone dialer that includes T9 search and fast dialing. It also contains a fake call capability, which allows you to accept a phony call if necessary.
Before scheduling the call, you may give it a name and a phone number. You may block contacts or international numbers using its call-blocking features. A paid version of iCallScreen is available, which includes premium wallpaper and a premium call button. It also disables advertisements and allows you access to more ringtones.
10. Hangouts Dialer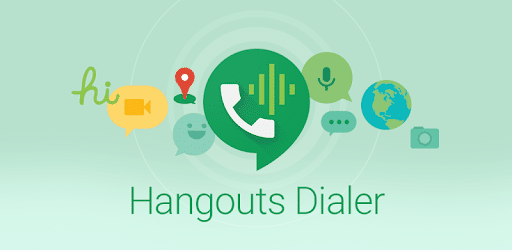 Google LLC's Hangouts Dialer is one of the most popular dialer apps in the world. You can call any number around the globe with Hangouts Dialer. You may call for free, especially in the United States and Canada! Hangout is a fantastic program that allows you to make phone calls and use voice-calling capabilities right from your phone.
You don't have to worry about roaming because you can call any number using data. It also lets you employ an outgoing caller ID, which makes your phone number public. You may use Google Voice for business purposes and enjoy making VOIP conversations. The new edition, thankfully, has enhanced usability and a redesigned user interface for a better experience.
You may not have considered switching your dialer app previously. However, the many functions and looks that these applications provide make them worthwhile. Here was the rundown on the Best Dialer Apps for Android. Each of the applications listed above has its own set of functions, and most of them are free to use. They will also make call handling easier for you, whatever else they do.
Also, Checkout: What Is An NFT Avatar And How To Get It?