Even after suffering from the latest wave of omicron in January and restrictions put forward because of it, India, Asia's third-largest economy has just started to recover and rise from the heavy fall. The Russia-Ukraine conflict that began this February did further add to the already rising commodity prices and supply scarcity. This Tuesday, May 31st, NSO (National Statistical Office) released India's GDP (gross domestic product) growth for the fourth quarter and this full financial year as it fell to 4.1% in the fourth quarter of the last fiscal year and is at its slowest pace in a year.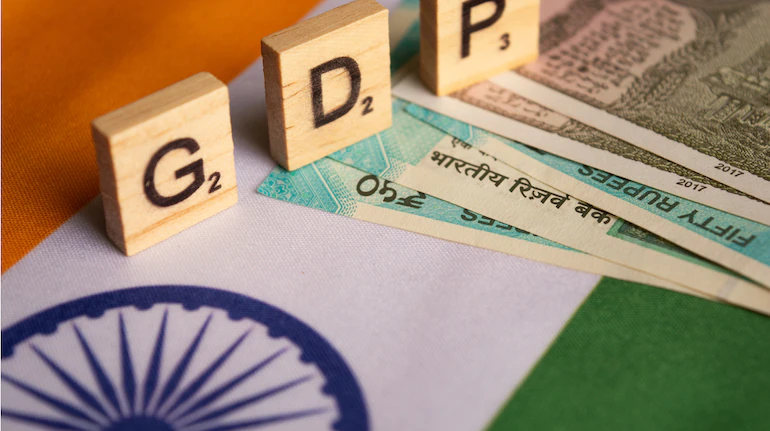 The economic growth, however, beat the prediction. For the full fiscal year 2022, the NSO said it has cut its economic growth estimate to 8.7%, lower than earlier expectations of 8.9%. According to the Reuters poll of economists, the GDP growth for the fourth quarter was estimated at 4%. As for the first three quarters of this year, India's GDP growths were 20.3%, 8.5%, and 5.4% respectively.
Kotak Institutional Equities senior economist Suvodeep Rakshit said, "The Q4FY22 GDP growth print of 4.1% and GVA growth print of 3.9% was in line with expectations even as it indicated that the economy is seeing only a gradual recovery. From the expenditure side, private consumption, as well as investment growth, were muted in Q4FY22 which was reflected in the production side with contraction in manufacturing and weak growth in construction as well as services. However, many services, especially contact-based services, have picked up in Q1FY23. Growth in Q1FY23 will be high given a low base (Q1FY22 GDP was hit by the second Covid wave). 
Underlying growth trends remain mixed and recovery is yet to be fully broad-based. Nominal GDP growth at around 15% in Q4FY22 benefitted from high inflation. We expect FY2023 GDP growth to be around 7.3% with much of the growth being propped up by Q1FY23 print. While taming inflationary pressures will be the primary target, it is unlikely that policymakers will take their eyes off the growth trajectory, especially as recovery is gradual and uneven."
Garima Kapoor, an Economist from Institutional Equities, Elara Capital said, "Going forward, while the continued normalization of the contact-based service sector, revival in private CAPEX on the back of PLI schemes and 'China plus 1' strategy, government's continued focus on CAPEX and improved rural consumption owing to higher realizations in cultivation income will act as tailwinds, slowdown in global growth, elevated energy prices, rising interest rate cycle and tightening of financial conditions will be key headwinds."
Radhika Rao, Senior Economist, DBS Bank told Reuters."We don't expect the easing of GDP growth to 4.1% to materially disrupt the central bank's policy normalization plans. This subdued reading is likely to be followed by strong double-digit growth in June'22 quarter on base effects." 
D K Srivastava, chief policy advisor, EY India commented that as the NSO numbers confirm that all GDP segments have emerged higher than their pre-Covid magnitudes, Going forward, in 2022-23, the Implicit Price Deflator (IPD)-based inflation may remain high given the current inflationary trends. With the expectation of nominal GDP growth in FY23 being significantly above the real GDP growth, the Centre may garner tangibly higher tax revenues compared to the budget estimates.
The next release of quarterly GDP estimates for the quarter April-June 2022 i.e., Q1FY23 will be on August 31, 2022.
GDP growth in different sectors
The consumer products index is 6.3% in Q4FY22, whereas it was 4.9% in Q4FY21.
In Q4FY22, total telephone subscribers fell to -2.9% from 2% in Q4FY21. Sales of commercial vehicles declined to 18.8%, which was 43.2% in Q4FY21. The purchase of private vehicles was lowered to 19.2% against 27.1% in Q4FY21. Cargo handled at airports witnessed a decline to – 0.6% from 6.8% in Q4FY21, and cargo handled at major seaports became -19.2% from 27.1% in Q4FY21. Passengers handled at airports recorded a growth of 13.3% from -35.5% in Q4FY21.
Production of rice grew 10.9% in Q4FY22 from 4.4% in Q4FY21. Production of coal surged 4.5% in Q4FY22 from -1.9% in Q4FY21. Production of cement slightly dipped to 9.3% from 9.6%. Consumption of steel went down to 0.2% from 23.2%.
Public administration, defence, and other services grew to 12.6% in this financial year, from -5.5% in the previous Financial year, whereas the Financial, real estate, and professional services industry grew 4.2% from 2.2%.
Electricity, gas, water, supply, and other utility services recorded a strong growth of 7.5% from 3.6% this year while the Construction industry recorded a growth of 11.5% from -7.3%, and trade, hotels, transport, communication, and services related to broadcasting sectors grew by 11.1% from -20.2% in 2020-21 fiscal year.
Also Checkout: Why has centre withdrawn its recent advisory on sharing Aadhaar as a proof document?