One of the most deep-rooted problems of modern-day society is our tendency to look at issues around us through a binary lens. This has created two intractable problems: it oversimplifies issues and prevents the development of a nuanced understanding. This has resulted in everything being judged quickly and being put into contrarian baskets: this or that, black or white. Nowhere is this problem more insidious than when it comes to gender identification.
Some traits which are generally considered masculine are physical strength, height, providing protection, insensitivity, not being nurturing, etc. Some stereotypically feminine traits are being dainty, fragile, dependent, nurturing, sensitive, weak, etc. This is because of how our ancestors, the hunter-gatherers, divided tasks until about 12,000 years back. The typical construct of a hunter-gatherer society, that was taught in my fifth grade history class, was that the males would provide protection and food or be the hunters while the women would be the nurturing, more family-oriented, caretakers – the gatherers. 
But given that we now live in the 21st century, given that more than 10 millennia have passed since these obsolete divisions of labor were a necessity, one would believe that they should not exist anymore. We now live in a society where we have to do everything for ourselves, where each one of us has to play the role of the hunter as well as that of the gatherer. These slight alterations in the way we act, influenced by gender, happen everywhere. Some say that it's something that is socially conditioned into us as we grow up while others say there's a biological and chemical explanation for it.
An interesting case study from the book Gender by Raewyn Connell talks about the play of gender in school life. The case study has been taken by Connell from ethnographer Barrie Thorne's 1993 book Gender Play.  As someone who is currently in high school, I found this case study particularly fascinating. I was able to draw multiple parallels between what is written and instances I have witnessed at different stages of my life. For example, the case study talks about the sense of camaraderie between members of the same gender on the playground which is something I have experienced myself as well.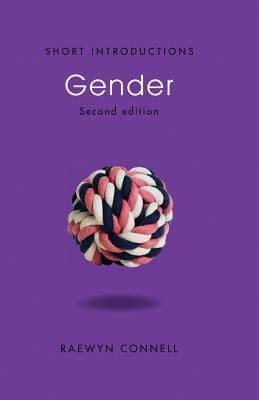 When we would play tag, girls would only go after boys and boys would only go after girls not wanting to tag someone of the same gender, reserving that treatment only for those of another gender. When a boy is being picked on, it's highly likely that he will be called a girl or pushed into an area occupied by girls, because what could possibly be worse according to a five-year-old boy than not being accepted by his male peers and being seen as a girl, which they look down upon? Boys would be made fun of for wearing pink. I have seen boys come to school wearing pink shirts only to be mercilessly made fun of, being called a girl for wearing a "girl" color. Girls are no better. 
When I was younger, the thought of being associated with boys mortified me. I was afraid I would be bullied for it and so compensated by making fun of every boy I came across. I would run around class chanting "girls rule, boys drool". Raewyn Connell sums up the role gender plays in the lives of young children perfectly, saying "Gender is important in their world, but it is important as a human issue that they deal with, not as a fixed framework that reduces them to puppets."
The modern-day binary lens has reinforced our collective consciousness that male and female gender identity is separate and complete in themselves. However, a look at ancient cultures around the world shows us that they had embraced gender fluidity. In Hindu mythology, Shiva the god of destruction is often personified as Ardhanarishvara, who is half male and half female; representing the inseparability of the masculine and feminine principles. In Norse mythology, the god of mischief Loki was known to shift between genders, being an accomplished shapeshifter often taking the form of women. The Aztec deity Ometeotl was the god of duality, they were considered both male and female. Similar examples can be found in multiple other civilizations. 
People have, at all times, in multiple geographical locations and cultures, found ways to shatter the binary lens. Whether it's Ardhanarishvara in Hindu mythology, Norse mythology's Loki, or the Aztecs' Ometeotl, there have been representations of the power that comes from looking beyond the blinders of binary thinking all over. If all of these great cultures can do this, why can't we, as a modern, developed, society do the same?
About the Author: A 10th-grade student from APL Global School, Chennai
Also, Checkout: Mercy In The Month Of Ramadan And Nine Blessed Nights of Navratri: Token of Peace and Harmony For People Of India