Valued at 1.62 Trillion USD, Amazon boasts a 39 percent market share in North America and 10 percent globally. Conglomerate 's market value has risen by 2880 percent over the past decade. Its corporate model, which relentlessly continues to pursue market supremacy rather than relying on short-term gains, is one reason behind its growth.
It is hard to believe that it all started in Jeff Bezos's Garage, but the last 26 years, Amazon's growth from the bookseller to the 's greatest e-commerce market has been astounding, even though, as per the visionary of its rise, "everything store" has been part of the strategy from the inception.
Bezos financed Amazon with $10,000 out of his own pocket to kickstart things; he and his wife, along with a small crew, operated Amazon from the garage in his leased home in Bellevue, Washington.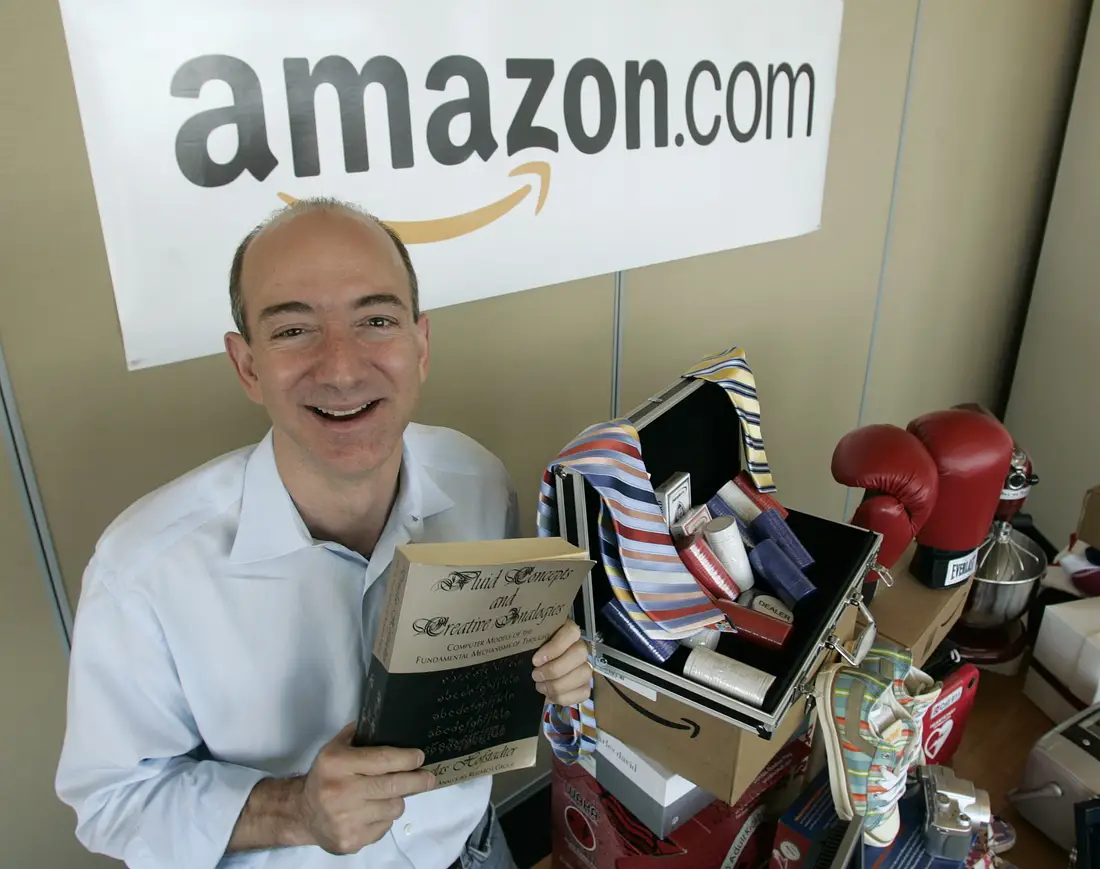 Even the name was carefully selected, after the world's largest river and the strategic advantage of being listed higher in alphabetized lists.
Amazon filed for an IPO with a value of $300 million at $1.96 per share. That is 1000 USD worth Amazon Stocks in 1997 would now be worth 1.6 million USD.
Amazon stepped into a much new field of business when it started to authorize third-party retailers to transfer products across the platform. Originally, this was conceived as an initiative to help customers discover rare and interesting goods and niche pieces. The company added 250,000 new consumers who had ordered something from a third party on Amazon in the first four months of this new initiative.
Amazon's aces in the deck
To date, the gargantuan has acquired more than 100 companies under its umbrella and it has been extremely profitable for the company.
Whole Foods Market:
Amazon acquired the organic whole foods chain for a whopping 13.7 billion USD dwarfing its previous largest acquisition by 10 times. The step torpedoed the eCommerce company to over 450 distribution centers and instantly fulfilled its long-standing ambition to control grocery stores.
Zappos :
In 2009, Amazon purchased Zappos in an all-stock transaction valued at around $1.2 billion at the time. Known for its significantly creative and customer-centric ethos, Zappos blends well with Jeff Bezos' tireless customer-focused approach, adding an online rival into the Amazon fold.
Kiva Systems:
On March 19, 2012, Amazon announced that it would procure the robotics startup for 775 million USD. The fleet of machines custom-made to fly through factories, complying with distribution demands at a tremendous speed. By the time Amazon had completely introduced the use of Kiva robotics in 2014, the organization had shortened the so-called "click to ship" period from 60 to 75 to just 15 minutes, saving about 20 % operation costs.
IMDb:
Well-targeted acquisition for Amazon that provided them with a constant stream of visitors to support its inevitable admission into online video sales.
Audible:
For a price tag of 300 million USD, Amazon acquired Audible, and its  80,000 audio versions of books, newspapers, and magazines, as well as television and radio content. Audible was a must-have after Amazon's Kindle e-book reader release and increasing interest in the digital content market.
Twitch:
Amazon snapped a whopping $970 million live video-game streaming site in the fall of 2014. The acquisition came as a surprise then but later turned out to be a route for Amazon to improve its Amazon Web Services unit, which focused on cloud technology.
Pillpack:
Acquired the business for 753 million USD, which provides almost all of the drugs that customers will buy from their nearest drugstore wrapped in compact white boxes along with automatic refills and 24/7 customer service. Amazon made the purchase eyeing the 500 billion USD prescription market, growing 7 percent annually.
Souq:
Amazon bought Dubai-based e-commerce business Souq.com for $580 million, with rebranding in mind. The move was aimed at unifying and increasing the conglomerate's presence in the Middle East.
Also Checkout: Web 2.0 VS Web 3.0 – Major Differences You Need To Know