A small-town boy of Gorakhpur arrived in Mumbai with 5000 rupees in the pocket and high dreams in the eyes in the year, 1993. Kashyap was loved by the filmmaking of De Sica and decided to follow his heart.  Over half of the people who come to Mumbai turn back and leave it after facing constant failures, but Kashyap was different and he knew well that going back to his hometown in East U.P would certainly mean he had wasted his time in Mumbai.
He remained firm on his decision and stayed there waiting for the luck to play its course. He suffered a lot in his early days in the city, he spent months on benches and streets. After the struggle of 5 years, he got his first breakthrough in collaboration with Ram Gopal Verma, where Verma asked him to write a film, Satya, which later turned to be a box office hit. After this turning point, there was no turning back for him and the rest is registered as history in his career.
Anurag Kashyap is often regarded as arguably a passionate man who worships only film-making because he has a very deep understanding of art since his early days. This skill has helped him to see every single thing from different aspect and catch its gist to build a strong and exceptional story.
A Canadian critic, Cameron Bailey has called him "one of the most knowledgeable filmmakers." Over the years, Anurag Kashyap has tried to keep almost all his films realistic because the man himself is filled with agony, anguish, desire which he uses as subjects in his films.
He is one of the few film-makers who fear nothing when it comes to safeguarding creativity associated with films. He has been very vociferous in the recent past, as he is very often seen outraging against every other thing that makes problems, be it the Censor Board or the Current fascist regime of the country. The man is a fearless voice which can't be suppressed easily.
Today on the occasion of his 48th birthday, we at TSA have brought 6 of his films in which he has taken risks, for which the industry, as well as the audience, owe him.
Black Friday (2004)
The movie was hailed as a contemporary classical by the watchers because only a strong film-maker like Kashyap could touch a sensitive topic like this and do full justice to the same, that too at the start of the career. Without sugar-coating or keeping it any melodramatic, this might have fallen either way with even a minute error done.
The film is based on the book, The True Story of the Bombay Bomb Blasts by Hussain Zaidi. Kashyap has  presented it so well that when the film was out on the screens, it had blown away the consciousness of the people who had a different perspective to the 1993 Bombay blasts. The story-telling was so poignant that it had sent the chills down every spine. Film pundits have claimed that the craft was a risky business but the almighty favoured the never stopping young man.
The film even won the Grand Jury Prize at the Indian Film Festival of Los Angeles. There were hurdles in the release of the film by the censor board and the supreme court of India but Kashyap didn't budge and stood against everything and ultimately his love for picturing reality won.
The movie is available to watch on Amazon Prime. Give it a watch if you haven't. Watch the trailer, here 👇
Dev D (2009)
Before the movie was released, there was some hue and cry that this film being an insult to the classic Devdas wouldn't work or because it seemed more of a parody in front of the formers. But man! This was none other than Anurag Kashyap who took up the negative word of mouth for the film, that too before the release and held his nerves till the same people started to send applauses to the film later.
This was a daring act of Kashyap, who made this amazing film based on an old Sharat Chandra Chattopadhyay novel, which was pulled off with ease. The film vividly mirrored modern Indian society fabrics. His portrayal of the modern-day spunky Paro and bold Chanda left us speechless and gasping for more.
Watch the movie on Netflix, in case you missed it. Watch the trailer, here 👇
Gangs of Wasseypur 1 & 2 (2012)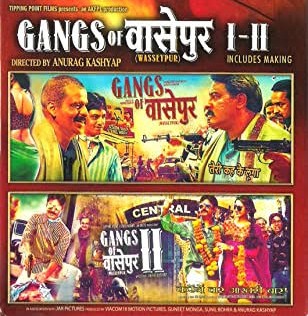 I bet, nobody could have that courage and patience to go around a place called Wasseypur in Dhanbad district of Jharkhand, which not many people in other parts of India knew about, and weave a five-hour-long story out of the political, social and criminal landscape of the place. He has devoted two and a half years of his time on this project, which turned out to be successful and left a lasting impression in the hearts of the audiences.
Away from the mainstream Bollywood, Gangs of Wasseypur just won the heart of the majority of the viewers. And no one can deny the fact this movie came as a landmark in his career. It was after Gangs of Wasseypur, Kashyap was started to be revered as "God of Cult Cinema" in India. With Gangs of Wasseypur, Kashyap proved that if you have the knowledge of the art of filmmaking then you don't need lavish sets but rather a raw city                                                                                could be your set and you can produce wonders with it.
If you have missed this raw gem, then go watch it NOW!! Both Part 1 and Part 2 are available to watch on Netflix. Watch both the trailers, here 👇
Gulaal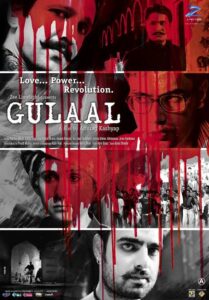 Gulaal is a movie made out of grass root politics, it mustn't be easy for Kashyap to carry this but Jashyap being Kashyap, he had to do this. This movie is definitely not everyone's cup of tea, it calls for a capable mind to understand this piece of art. Though the movie didn't do well on the box office but as we said earlier, it wasn't everyone's cup of tea. Only an artist can decode it.
The brilliant execution of Kashyap with the brilliant dialogues and ethereal performances by the stellar cast with Piyush Mishra and Kay Kay Menon was a treat for real cinema lovers. The movie had a powerful storyline with a tale of powers, hatred and fame. The choice of music was also great but the best part according to me was the thought-provoking ending of the film.
It is available for free on Youtube, give it a watch if you haven't. Watch the trailer, here 👇
Ugly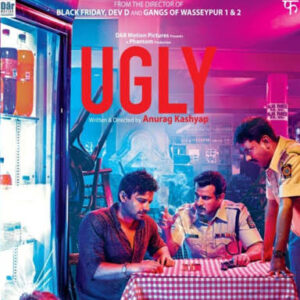 He kind of stunned every viewer across the censor board by not adding NO Smoking disclaimer in the starting of the film, in which every single character was seen smoking a large number of puffs. He dared to go against the rules of the censor board by arguing that doing so will probably ruin the cinematic experience of those who are watching the film.
In fact, he lost the case to CBFC (Central Board of Film Certification) but his spirit must be lauded for the cause. Fortunately, the film came out as a smash hit and it was well praised by the critics as well. Kashyap has once again presented the unapologetic reality on the screen. It is a raw picturization of human emotions with thrilling twists of the cinema.
You must watch it if you're reality cinema fan or a Kashyap fan, which are sort of the same thing 😄, in case you haven't watched it already. In case you're wondering where to watch it, it's available on Amazon Prime. Watch the trailer, here 👇
Choked: Paisa Bolta Hai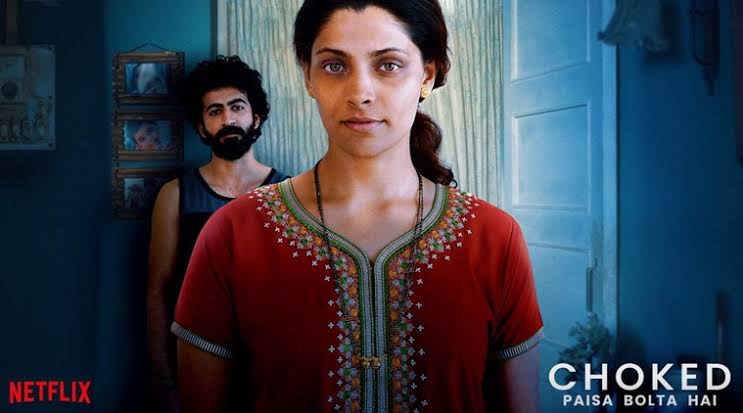 The recent one from Kashyap's kit is again a worth watch. This indifferent film is a demonization themed satire, it focusses on a lower-middle-class family in Mumbai that strikes luck monetarily but the walls close in as demonetisation is announced by the Indian government! The movie brilliantly captures the paper-thin walls of a living society. The story of characters that represent the majority of the Indian population and the misery they go through because of the abrupt regulations by the government but they still march on because their lives revolve around                                                                                            sustenance and survival on a daily basis.
People even called it a propaganda movie because of the opinions Kashyap holds but if you're a Kashyap fan you'll know that throughout his career, Kashyap has presented his personal opinions through his works and he has all the right to do it but that doesn't make each work of his a propaganda piece. Kashyap has always maintained subtlety in his films, he mostly expresses his opinions through subtext. In this film too he has tried his best to be as objective as possible.
Like all other films of Anurag Kashyap, this film too has a gritty tone but at the same time it felt a bit light-hearted and a breath of fresh air, compared to his other works. The story and relevance was brilliantly penned down by Nihit Bhave and Kashyap took it to higher levels with his directorship. The film has so many different colours, it is funny, sly, clever, sarcastic, unpredictable and tense, as well.
This film was Kashyap's Netflix directorial venture and like his other films, this too is a must-watch. Kashyap has taken the aching topic of the recent Indian history, which not many would like to dig their hands in. And he again has nailed the topic. If you haven't got the chance to watch it yet, go watch it now and you won't regret it. Watch the trailer, here 👇
That is my friends, what Anurag Kashyap is. A man with an unapologetic love for reality and daring spirit which doesn't fade even after hundreds of hurdles comes his way. He is a gem of Indian cinema. We at TSA wish him the best on his birthday, today. We wish and hope that he continues to entertain us with the reality of his cult classics.
Leave your views about his movies in the comments section below. Also, it was Akshay Kumar's birthday, yesterday. Check what we posted for his birthday.
Also Checkout: The Enchanting songs of coke studio season 14