President Biden on Thursday authorized the Pentagon to tap up to 3000 reserve troops for deployment to Europe to augment U.S. troops there in support of Operation Atlantic Resolve.
Biden's order authorizes the Secretary of Defense and the Secretary of Homeland Security to send active duty units and individual members who are assigned to a unit of the Selected Reserve or any member of the Individual Ready Reserve.
Units deployed are not to exceed more than 3000 reserve troops at one time, of whom not more than 450 may be members of the Individual Ready Reserve, the order said.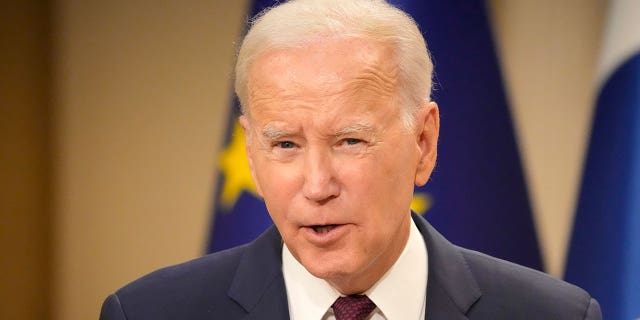 The order comes on the heels of the president's five-day trip to Europe, which wound through the U.K., Lithuania and Finland. The trip was meant to demonstrate the force of the international coalition against Russia's invasion of Ukraine. And Biden appeared confident he had accomplished that mission, proclaiming that he and other NATO leaders showed the military alliance "more united than ever."
BIDEN TANGLES WITH REPORTER WHO QUESTIONS US COMMITMENT TO NATO: 'NO ONE CAN GUARANTEE THE FUTURE'
Although Ukraine's demand for an explicit path to NATO membership remained elusive, Biden emphasized that agreements with countries in the alliance would support Kyiv's long-term security even without its formal entry.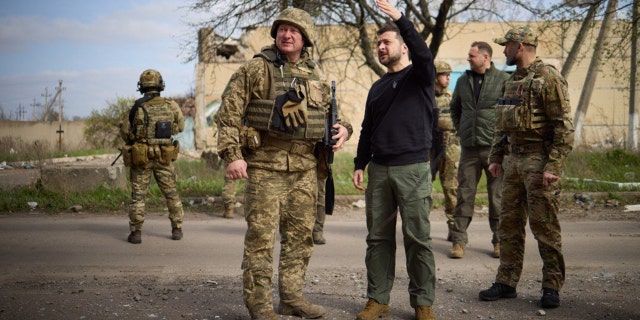 CLICK HERE TO GET THE FOX NEWS APP
During a meeting with Finnish President Sauli Niinistö earlier Thursday, Biden insisted that Zelenskyy "ended up very happy" despite his expressed frustrations at the lack of a clear timetable for Ukraine to join the alliance.
The Associated Press contributed to this report. 
(this story has not been edited by TSA Mag staff and is published from a syndicated feed.)