The Union government of India has increased the fair and remunerative price (FRP) to Rs 290 per quintal for this season, which is active from October to September.
FRP is the minimum price at which sugar mills purchase sugarcane from farmers. It is based on the recommendation of the Commission of Agricultural Costs & Prices (CACP). 
The sugar mills have been demanding an increase in the minimum selling price for the processed sugar, but the government declined the call referring to consumer interests. This move has come ahead of the assembly polls in Uttar Pradesh and Punjab next year, along with other states. 
Welcoming the decision and demanding an MSP increase, the Director-General of the Indian Sugar Mills, Abinash Varma, said: "The MSP of sugar has remained static for over 30 months, even though the cane FRP was increased by ₹10/quintal in 2020-21 SS."
The FRP hike was approved in the Union Cabinet on Wednesday and termed "inadequate" by the Bhartiya Kisan Union National president Naresh Tikait.
He stated that the Rs 5 per quintal hike in the FRP is not enough compared to the increase in petrol and diesel prices by the government.
"The hike in FRP of sugarcane is not acceptable to the farmers because it is inadequate in comparison to the rise in prices of petrol and diesel," he said to the reporters on Wednesday evening. 
The Food Minister Piyush Goyal held a press conference after the cabinet meeting, where he explained the Centre's goal behind the step.
"The decision will benefit five crore sugarcane farmers and their dependents as well as five lakh workers employed by sugar mills and related industries," he said.
He also added that the recent hike had been the highest recorded increase in FRP as the government has increased the rate by 38 per cent compared to the 2013-14 price of Rs 210 per quintal.
In addition to this increment, he said the farmers saw a Rs 10 increase in the last year.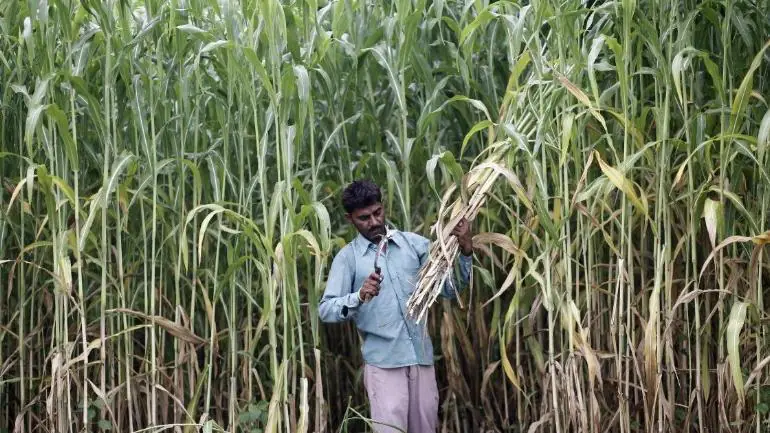 Speaking on MSP, Goyal said that the government has no intention of giving a hike in the same right now as it has been providing support to the mills in exports and ethanol production. "The delicate balance of the interest of farmers and consumers, as well as the industry, has been maintained in this decision," he added.
Also Read:  China's Game of Loans: You either comply or you cry