The New Silk Road 
The original Silk Road was born during the development of the Han dynasty (206 BCE–220 CE) and it acted as a common network of trade for several central Asian countries such as Afghanistan, Kazakhstan, Kyrgyzstan, Tajikistan, Turkmenistan, and Uzbekistan along with India and modern-day Pakistan.
This endeavor to expand China's reach towards the west was also the first-ever wave of globalization in Asia with all kinds of Chinese native and non-native commodities being traded among countries.
Ever since Mongolian invasions, Eurasian, Central Asian, and South Asian countries have by far been exclusive of each other with trade among them accounting for a mere 6.2% out of the total trade in the world; until 2013 when President Xi Jin Ping announced his intentions to rejuvenate the Asian Spirit by once again expanding trade relations to the nooks and corners of Asia.
He instigated his plans by launching the 'One Belt, One Road initiative, also known as the Belt and Road initiative or the New Silk Road. 
The initiative has 5 primary goals:
Connecting people across Eurasia
Policy Coordination
Infrastructure Connectivity
Uninterrupted Trade
Financial amalgamation 
These goals will be achieved by integrating lands via a transcontinental passage that will connect China to other countries over land and a maritime silk route that will connect various ports via the vast Asian waters. 
By March 2020, the number of countries that signed a Memorandum of Understanding or MoU and collaborated with China on this initiative had been 138, yet a lot of first-world countries such as the United States of America have expressed their reservations in regards to this scheme.
They say that even though China promises equal benefits for all its partners, some countries suspect a dangerous spike in China's power and a possible usurpation of America's Hegemony status since it has as of now failed to provide a significantly powerful counter-strategy to China. 
China plans on making grand infrastructural investments in other countries, opening for itself big doors of opportunity to control parts of every country it invests in.
Many nations fear that China is going to entrap them in a game of loans and there is nothing economically worse for a country than to give its mega assets on the lease after being caught in a debt trap, as has quite pertinently been observed in the case of Sri Lanka and her precious Hambantota Port. 
How China took over Sri Lanka's Hambantota Port
Feasibility studies by a Danish Consulting firm in 2003 suggested that the port will not work in the long run yet Sri Lanka's then-president Mahinda Rajapaksa was adamant about making it work, he turned to other countries for loans and was denied it by almost every country including India. 
At last, Rajapaksa approached China for a loan, and then another; and then another, and China kept lending with open arms. Mind you, this was not sheer benevolence and goodwill on China's part; it was the inevitable failure of the Hambantota port that everyone except the president had already accepted in their heads.
Out of the millions of ships passing by one of the busiest shipping lanes in the Indian Ocean, the Port could only attract 34 in the whole duration of 2012 and 175 in the year 2017.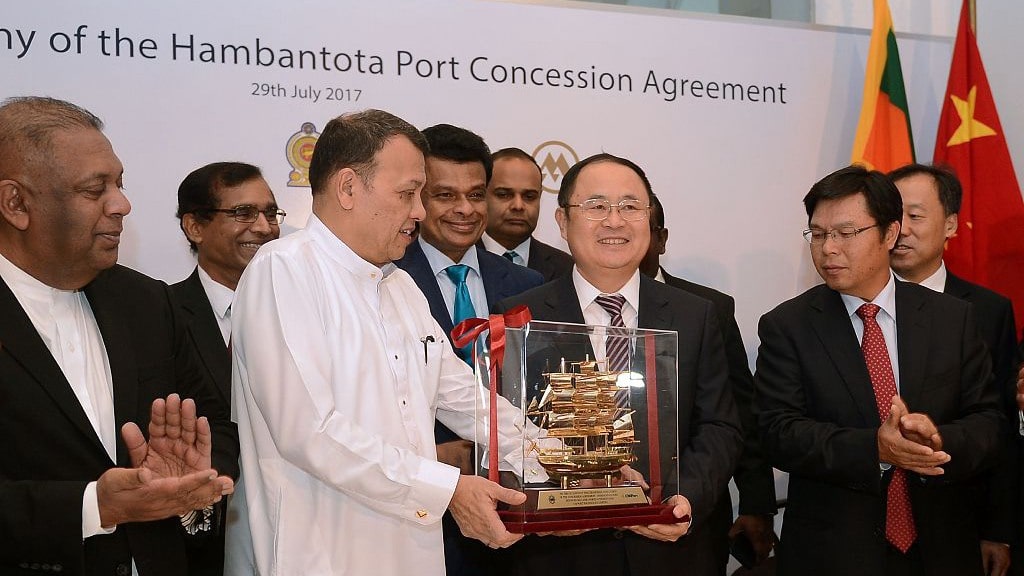 Unable to repay its loans to China, the island country found itself drowning in debt and therefore had to give China a controlling equity stake and a 99-year lease for Hambantota Port, which China took over in 2017. 
Even though China has a lot of unsolicited projects in Sri Lanka, the Hambantota Port is not one of them; which is why this usurpation was more of a manipulation of the Sri Lankan government than the use of coerciveness, and it is primarily the former president's fault.
The development project of the Hambantota Port was part of the plan for the country 19 years ago as well. The Sri Lankan government claims that Chinese control of the port is purely financial and nothing more, yet the decision has faced much criticism and opposition from within the country, many prominent voices claiming that Sri Lanka's sovereignty has taken a big hit after this decision.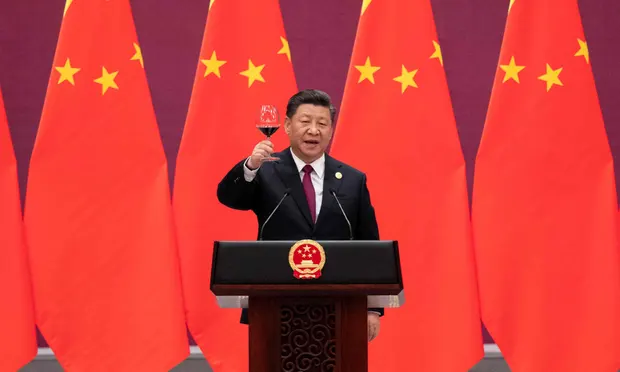 Notably, many of Sri Lanka's grand development projects during the tenure of President Rajapaksa, such as an international airport, a cricket stadium, and the port, were all backed by Chinese Financing.
For China, the control of Hambantota Port was a big win in its Belt and Road initiative. More interestingly, the finances Sri Lanka obtained after giving a 99-year lease of the port to china were not used to repay china's loan, but to repay multiple outstanding loans it took from other countries as well; which loosely translates to still having to pay china back after all the ruckus.
On top of everything else, China has affirmed yet another loan of 989 million USD to Sri Lanka for the construction of an expressway that will join its central tea growing regions to the Chinese run sea-port.
It will be appropriate to conclude that at this rate China might just take over America's prowess and in turn, make the speculation and apprehensions take life.
Also Read:  FDI inflows rise in May 2021 as economy recovers, says Piyush Goyal