By 2050, the world's population is expected to reach 9.6 billion people. Even if arable land and freshwater supplies are fast depleting, this would result in a large increase in food consumption. As a result, the agricultural sector must be upscaled, upgraded, and modified. With India being the world's second-most populous country, food demand is on the increase. Meeting such demands is a matter of concern, and India will need to make some modifications to its agricultural practices. In this article, we will be looking into the matter of the future of Indian agriculture, which is said to be Digital Agriculture.
Agriculture in India is a vital source of income for the majority of the population, and it should never be overlooked. Agricultural production has increased, despite the fact that its proportion to GDP has decreased to less than 20% while other sectors' contributions have increased faster. This has made us self-sufficient and transformed us from a food begging bowl to a net exporter of agricultural and associated goods after independence.
Digital technology might be the solution to the challenge of rising demand caused by population growth. The Internet of Things (IoT), Artificial Intelligence (AI), and NanoTechnology, among other things, are gaining traction as part of Industry 4.0. It has transformed the industrial process and is affecting the farming process and value chain significantly. To improve output quality, produce pest and disease resistance seeds, and so on, the agricultural industry is adopting genome editing and smart breeding technologies, as well as merging digital AI-based technologies with microbial soil mapping.
The Public-Private Partnership (PPP) model is expected to foster the future adoption of digital agriculture in India.
What will India's agriculture look like in the future?
Agriculture's future is a critical issue for planners and all other stakeholders. The government and other organizations are attempting to address the key challenges of agriculture in India, such as small farmer holdings, primary and secondary processing, supply chain, the infrastructure supporting efficient resource use, and marketing, with the purpose of reducing market intermediaries. Work on cost-effective solutions that safeguard the environment and conserve our natural resources is required.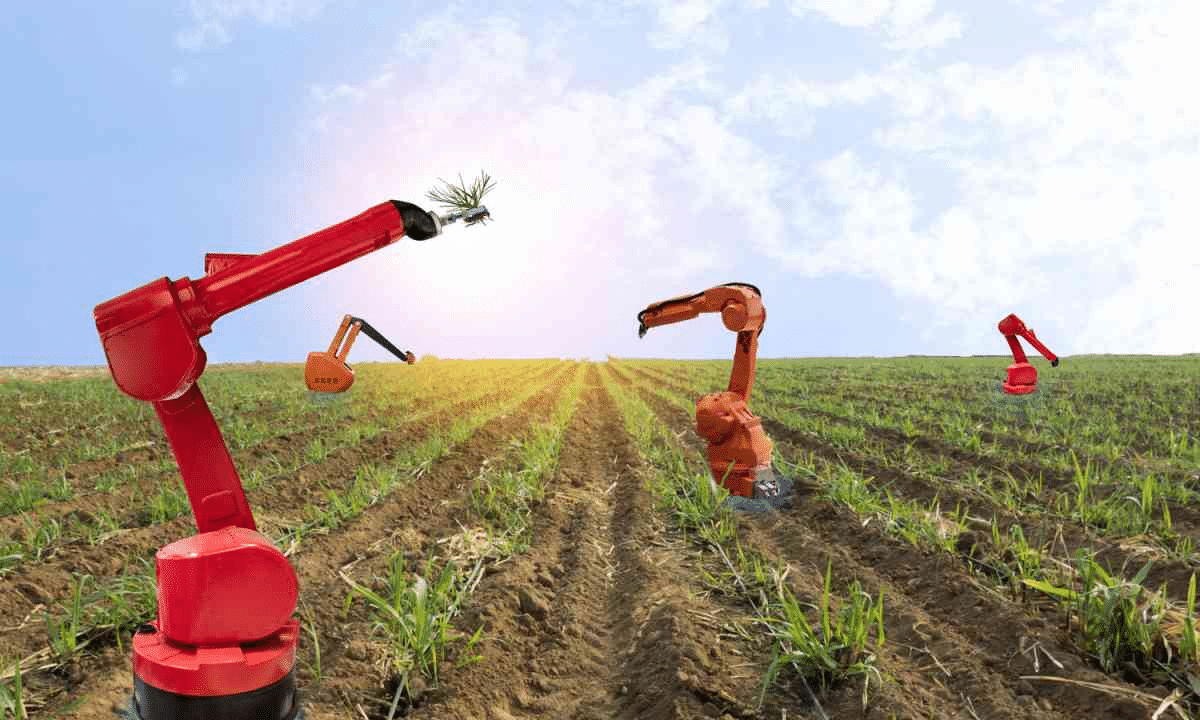 Privatization, liberalization, and globalization changes had a faster impact on the inputs market. After 2003, agricultural marketing reforms changed the way agricultural products were sold by allowing private investment in developing markets, contract farming, and futures trading, among other things. These adjustments to marketing acts have resulted in some changes, although at a slower pace.
Along with this, India's information technology revolution, new agricultural technologies, private investments, particularly in R&D, and government efforts to revitalize the cooperative movement to address the problems of smallholdings and small producers are all raising the profile of agriculture in India.
Many individuals, big companies, startups, and entrepreneurial ventures are attracting a lot of investments in innovations, inventions, research and development, and other operational considerations due to favorable weather and soil conditions, high demand for food, underutilized opportunities, and various fiscal incentives provided by the government for inputs, production infrastructure, availability of cheap credit facilities, and marketing and export promotion.
All of the agriculture's obstacles are being converted into possibilities, and this process is the future of agriculture.
Digital Agriculture Applications
Farmers may gather, visualize, and analyze crop and soil health parameters at various phases of production using technological interventions such as remote sensing, soil sensors, unmanned aerial surveys, and market insights, among others. They can serve as an early warning system for identifying possible problems and providing solutions in a fair manner.
AI and Machine Learning (ML) algorithms can create real-time actionable insights to help boost crop output, control pests, assist in soil screening, give actionable data for farmers, and minimize their labor.
Blockchain technology allows for tamper-proof and exact data on farms and inventory, as well as fast and secure transactions and food tracking. As a result, farmers are no longer reliant on paperwork or files to capture and keep critical information.
Technology has influenced the twenty-first century. As the world moves toward quantum computing, artificial intelligence, big data, and other emerging technologies, India has a unique chance to capitalize on its position as an IT powerhouse and reinvent agriculture. While the green revolution increased agricultural productivity, the next significant step in Indian agriculture must be the IT revolution. This sums up the possibility of digital agriculture being the future of Indian agriculture.
Also Checkout: The Era Of Farm Automation

Source: TheAgrotechDaily