COVID-19 Pandemic bound us to be at home, take proper precautions, and do every possible thing to save our lives and others that we even we locked ourselves in the house for months. Being at home makes us feel safe and secure but the story is not the same with everyone. The number of domestic abuse and sexual harassment has increased drastically in lockdown situations. Even their life has become more miserable in this pandemic situation safety and security issues remain a palpable threat to women and girls across the country.
The National Commission for Women (NCW) registered an increase of at least 2.5 times in domestic violence complaints since the nationwide lockdown, according to official data. Between March 25 and May 31, the NCW received 1,477 complaints of domestic violence. Nearly 727 of these complaints were received on its WhatsApp helpline (+917217735372 ) set up in April to ensure women, who couldn't access emails or send complaints by post, could receive help.
A large number of cases of sexual assault and abuse have been reported in the country in Corona pandemic and the worst part is either doctor's hospital management, quarantined people, and even positive patients are involved in it.
Due to pandemic cases of crime against women have increased in medical observation but either they don't have been reported on time or the involved authority tried to and institutions tried to hide it. There are a number of cases happening in the medical premises but official data is yet to be provided.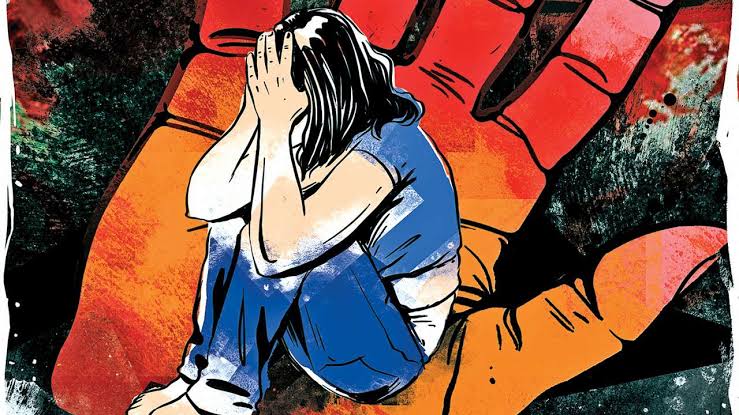 A minor girl, who tested positive for Covid-19 and was admitted to a COVID care center in Delhi, was sexually assaulted allegedly by another patient inside the facility. The minor alleged that on the night of July 15, she was sexually assaulted by a 19-year-old inside a bathroom at the center. She accused another 19-year-old patient at the center of recording the incident on his phone.
Another incident in which a woman who tested positive for COVID-19 and was admitted to an isolation ward of a government hospital in Gaya, Bihar, alleged that an attending doctor outraged her modesty for two successive nights.  The 25-year-old woman eventually succumbed to death due to excessive bleeding. While the investigation is ongoing, the Gaya police have arrested two people who posed as doctors and entered the isolation ward using doctors'.
Earlier in May, a male Covid-19 patient was sexually harassed by a doctor in Mumbai on the very first day.
Another case involved a 20-year-old woman who recently gave birth and was undergoing treatment for Covid19 was sexually assaulted by two staffers and an employee of the sanitation department at a private hospital in Greater Noida Uttar Pradesh.
This harrowing incident was from Aligarh where a doctor was arrested for sexually abusing a COVID-19 positive woman admitted at Deendayal hospital which has been declared as L-2 COVID facility.
There is a long lost of such incidents. Starting from large metropolitan cities like Delhi, Bombay to small villages the women are not safe in the country. Let it be an office, a road, a restaurant, a motel, a police station, malls, plaza, and now even hospitals.
WHO and Central and State governments along with working on finding a vaccine also come up with guidelines for women security but on the ground reality terms women security is really a concerning issue of today's time.The fact is the most of the cases are even not registered by the officials or not given priorities because of one reason or the other is another disappointment.
The battling with the virus and worrying about their safety in the observation facility bring stress and anxiety in the patient the government, medical council, hospital's and staff can't shed their responsibility for patient security under the name of the pandemic. women have to think more than twice to go to the hospital or police station alone and compromise with their rights for the sake of their safety and dignity because of a lack of trust in the system and the people.
The deplorable part is " If crimes against women are termed as a pandemic- India will be leading the list". The government needs to review its policies for women's security and enforce them with hard terms. Furthermore, cases like these should be registered fast and culprits should be punished as soon as possible.
The main question is hopefully this COVID pandemic will go sooner or later but what about the other pandemic residing the in mind of people from centuries and nobody is serious about finding the cure of this sick disease.
Also Checkout: Troublesome Tailbone Pains and measures to get relief