Uttarakhand Government successfully launched a free of cost online consultation facility called 'e- Sanjeevani OPD' aiding the patients living in hilly terrains or remote areas of the state Uttarakhand. Concerning the present situation, the site which was originally launched in April 2020 has been very helpful in handling COVID-19 patients. As per the safety protocols, it is relatively much harder to contact doctors whenever since the Pandemic envelope the whole world. This advanced technique of virtual online consultation has been proven to be fairly helpful to many patients.
When Sanjay Bisht, a 47-year-old resident of Almora, got infected by the virus, he was able to receive proper treatment by the means of this application. Chief Minister Trivendra Singh strongly believes that this service is a 'game-changer' in the healthcare industry.
As reported by The New Indian Express, to date, a total of 700 government medical facilities or institutions have been affiliated with this scheme. Around 29,000 people in Uttarakhand, most of them belonging to remote areas have benefitted from this scheme. As the report suggests, the facilities provided through this scheme include three government medical colleges, All India Institute of Medical Sciences in Rishikesh, 36 district-level hospitals, 59 community health centers, 200 primary health centers, and 305 health wellness centers across the state. Initially, This scheme was launched within three districts of Uttarakhand; Nainital, Dehradun, and Almora. However, with the increase in demand this scheme covers over 13 districts.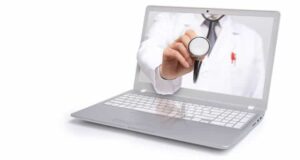 For a patient to register on this application, personal details are required to be filled in first. Then according to the symptoms listed by the patient, an appointment is made under her name. After this, the patient is contacted by the doctor through the means of a video call. After the consultation, the patient is provided with a prescription and medical advice.
Doctors are available for consultation between 9 am and 6 pm. This service is extremely helpful for the appointments that require travelling from one city to another for the treatment. For people living in remote areas, an ambulance is provided, which saves time, money, and other resources for patients who require treatment.
Also Read:
For more, like us on Facebook or follow us on Twitter, Instagram  and Telegram