By March 2024, the government plans to eliminate customs duties and agricultural infrastructure levies on the import of 20 million tonnes of sunflower oil and crude soybean every year. The government banned sugar exports on Tuesday, with the goal of increasing domestic availability and limiting price increases.
The Finance Ministry said on Tuesday that import duty will not be levied on 20 million tonnes of sunflower oil and crude soybean each year in fiscal years 2022-23 and 2023-24. The administration believes that the duty exemption will lower local costs and aid in the control of inflation.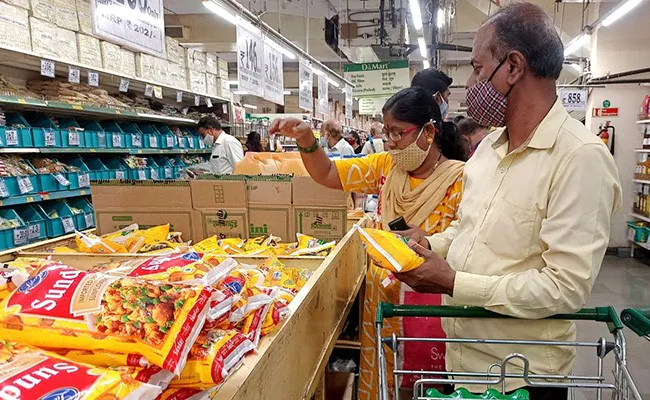 People can sigh in relief for now,  as the Centre intervened to reduce inflation by capping sugar exports and allowing duty-free imports of edible oil. This comes only days after India prohibited wheat exports beginning on May 13 due to rising domestic costs for the food staple. In April, retail inflation in India reached an alarming 7.79 percent, the highest level since 2014. Food and fuel price increases drove up prices, with food inflation solely accounting for 8.38 percent in April.
The Directorate General of Foreign Trade (DGFT) announced in a notification that the export of raw, refined, and white sugar will be limited beginning June 1, 2022. India would permit the export of up to 100 lakh metric tonnes of sugar (LMT). Notably, the export cap has no effect on sugar trade with the European Union and the United States under the CXL concession and TRQ, which allow traders to export a specified amount of sugar at a relatively cheap customs tariff.
India has achieved a great sugarcane harvest, and exports have reached record highs with no impact on domestic retail pricing. However, the government was keeping a close check on this product and engaged to maintain availability and price control. India is the world's second largest sugar producer and exporter. The effort to restrict sugar exports is sure to have an impact on some countries, just as India's protectionist approach with wheat did at a time when the world was reliant on Indian exports to supplant Ukrainian supply.
"Central Govt. has allowed import of a quantity of 20 Lakh MT each of Crude Soybean Oil & Crude Sunflower Oil per year for a period of 2 years at Nil rate of customs duty & Agricultural Infrastructure and Development Cess. 
This will provided[sic] significant relief to the consumers," tweeted the Central Board of Indirect Taxes and Customs (CBIC). 
According to Salvat Extractors of India (SEA) Executive Director BV Mehta, the government decision will reduce the price of soybean oil by Rs 3 per litre.
Mehta stated that under TRQ, customs duty and agriculture infrastructure tax of 5.5% will be eliminated. It is important to note that the government cut the excise duty on petrol and diesel last week in response to rising oil prices. Along with this, it was decided to eliminate import duties on some raw resources used in the plastic and steel industries.
Most edible oil businesses' shares fell roughly 5% on the BSE intraday after the government announced an import tariff cut on soybean and sunflower oils to control inflation on Tuesday evening.
Also Checkout: Centre government cuts excise duty on petrol and diesel