FIFA 21 launched worldwide on 9th October and is the new instalment in the EA's annual franchise, FIFA. The question at hand for every FIFA fan each year is: Is it worth to buy the new FIFA?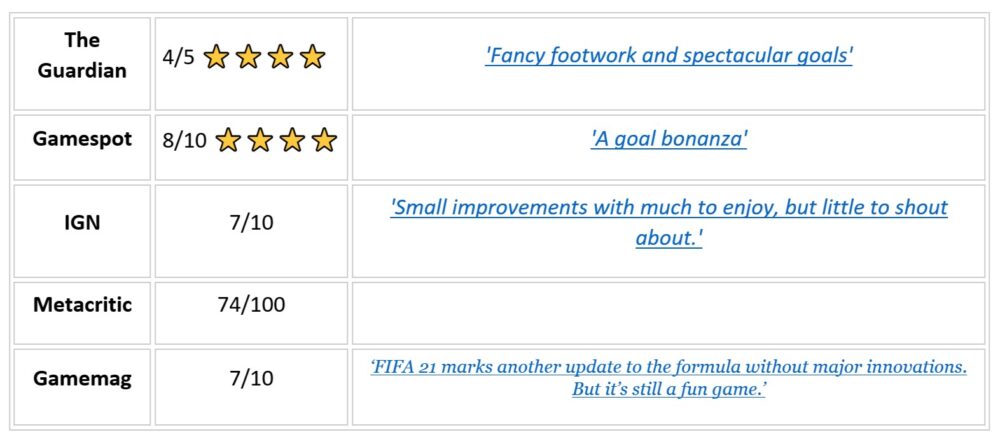 We are all accustomed to the development of FIFA. This time around they have made some small changes. Critical reviews have mostly been positive; however, users are infuriated as always. EA continues to milk its audience by having loot boxes in a full-priced game. The game also hasn't seen any big changes in graphics and gameplay since FIFA 17. Weirdly, enough they didn't publish a demo this year, so if one wanted to try out the game, they have to pay an ignominious fee of €4 (₹350).
The critical reviews are favourable calling the small changes revolutionary. Yet, thousands of fans are just unhappy calling it a 'copy and paste' of FIFA 20.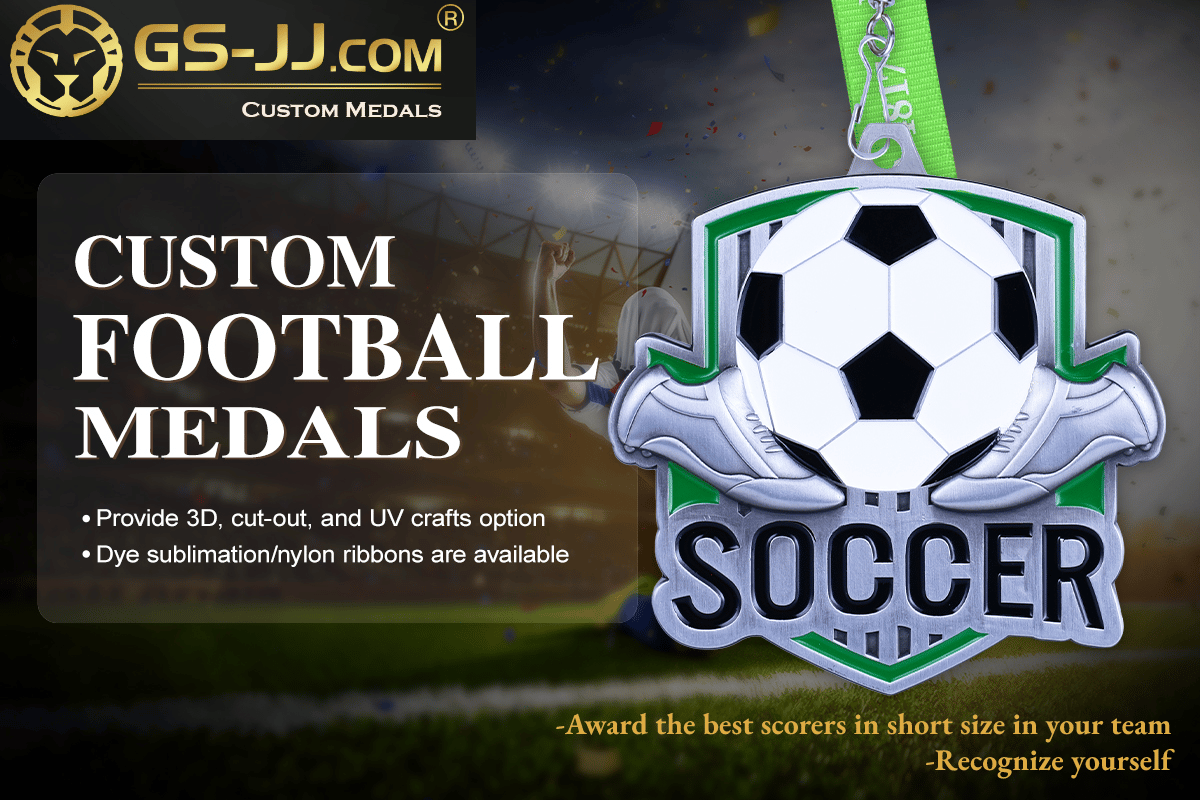 As the world's number one sport, soccer is gaining attention worldwide and the related games also have a large audience, especially the FIFA series published by EA. Many soccer game fans are also soccer fans or soccer players themselves. If you want to organize a real soccer match or a soccer game match with friends, you might want to consider a nice medal for your interesting event. Customize now to make real medals for your match which are exquisite and won't break the bank. A real medal can make everyone feel more involved and motivated, especially when it is designed by yourself. Go check GS-JJ.com now!
Changes of FIFA 21 over FIFA 20:
They have updated the kits, squads, and player ratings. Apart from this, they have added small features like:
When simulating a match in Career Mode, and you can manually take control of the match, and play the match yourself to influence its outcome. They have also included some new gameplay mechanics like, creative run.
#FIFA21 Creative Runs 🏃‍♂️

Directed Runs – You can now take full 360° control over the direction of the runs of your teammates by flicking the Right Stick after triggering a run (L1/LB then flick Right Stick), or after calling a teammate short (R1/RB then flick Right Stick). pic.twitter.com/WZragkZcrY

— FIFA Infinity (@FIFA_Infinity) August 4, 2020
Volta has also seen some changes, the biggest one being the addition of a new story called, 'Debut'. Kaka makes an appearance in this, it also has squad battles now.
FUT Co-Op has been added allowing you to compete with your friends on the Fifa 21 Ultimate Team, yet cross-play still has not been added meaning you won't be able to play with your friends if they are on a different platform, if you are a PC player you can only play with PC players, you can't play with PS4, Xbox or Switch players.
The soundtrack is wonderful this year with songs from big artists like Dua Lipa, Sia, and Lil Mosey.
Talking about Nintendo Switch, it is sad news for them as FIFA 21 is, literally, a copy-paste of FIFA  20, which was a copy-paste of FIFA 19, and so on.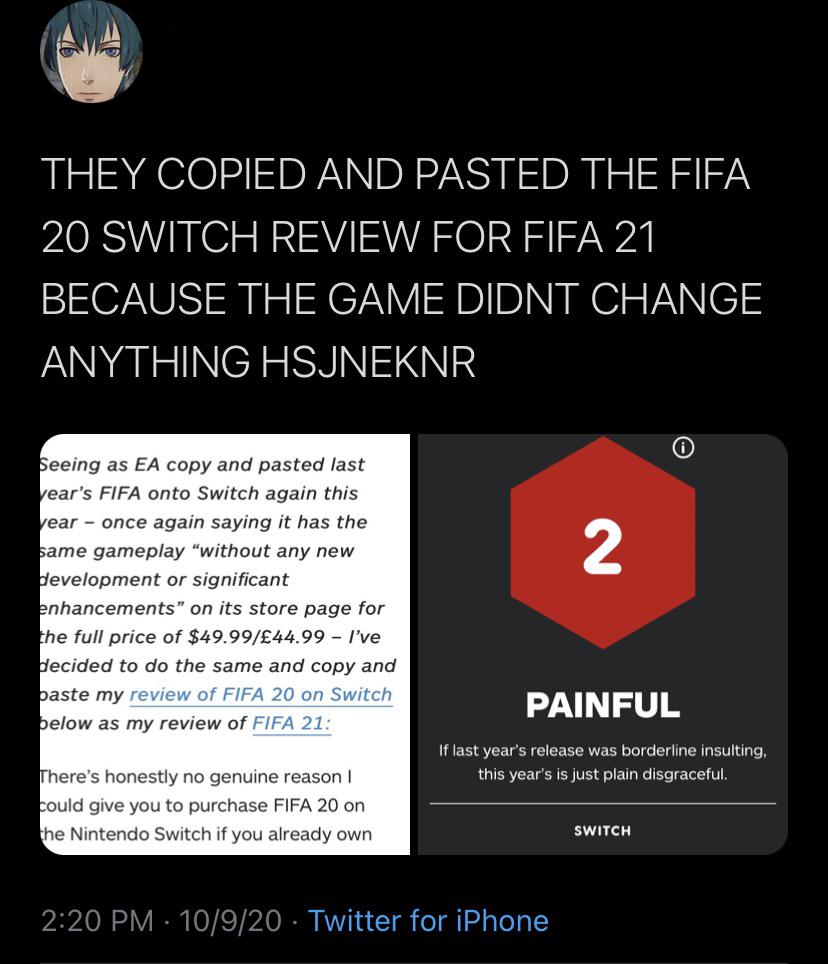 As for the user issues of last year were:
Server Issues: No statement has been made about this.
Scripting/DDA: Despite an official response from FIFA, many players and big YouTubers believe that it exists. There are many clips of FUT online proving it.
The Forum: Many players have pointed out that the FIFA forum sucks. You can get banned for talking about gameplay mechanics or moderators. You can't complain about the game on the forum otherwise you will get banned. This hasn't been addressed by EA.
Ultimate Team: It remains the ultimate cash cow for EA, the chances of getting good cards are extremely low. The loot boxes are under scrutiny and may end up considered as gambling and can be banned for its negative influence on children.
If you already have FIFA 20, I wouldn't recommend buying FIFA 21. Also, for new buyers, if the above mentioned doesn't mean anything to you, then FIFA 20 can be bought for a discounted price now. Otherwise, the hardcore FIFA fans will appreciate the small changes.