We witness development from 1950s after the independence of our country. We have grown from traditional to modern technologies by so far. For someone, who is naive in the culinary repertoire, there are videos uploaded on Youtube, Instagram and various other social media platforms.
Apart from this, special thanks is given to MDH masala, which is the foremost preference of the customers. They made age-old tradition of spices grinding to a minute add by introducing raw grind masalas with fresh spices.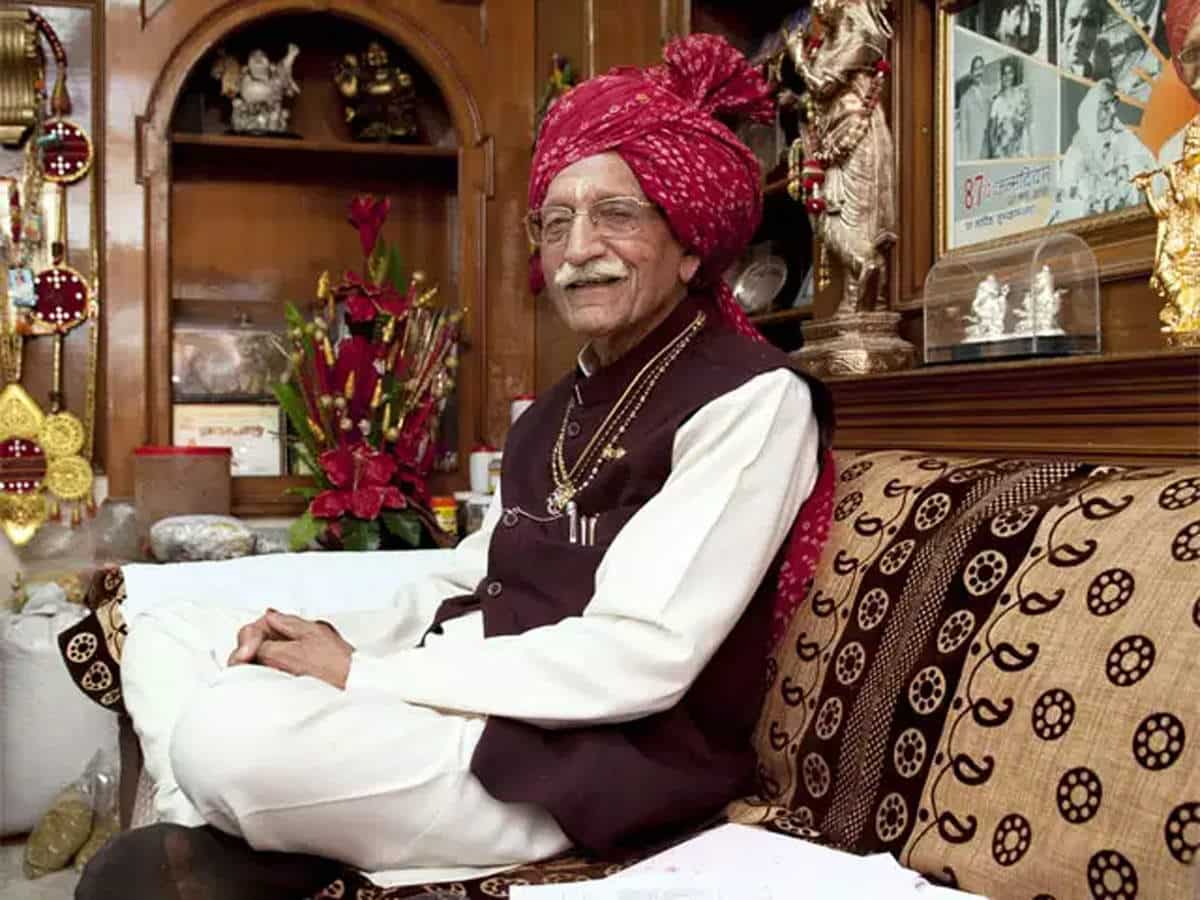 MDH is the short form of 'Mahashian Di Hatti'. It was founded by Mahashay Chunni Lal Gulati in British India's Sialkot region. However, the business comes at the helm in the marketing unit by the dedication and intelligence of Mahashay Dharampal Gulati, son of Mahashay Chunni Lal Gulati.
He was born on 27 March 1923 in Sialkot, present-day Pakistan. Gulati had a simple childhood. He spent time with buffaloes near riverbanks, playing kushti in akharas, helping his father sell milk products and going to school occupied his early days. As he was least interested in studies from the beginning, Gulati was dropped out from school in class five and joined his father in his small business of selling mirrors and later soaps.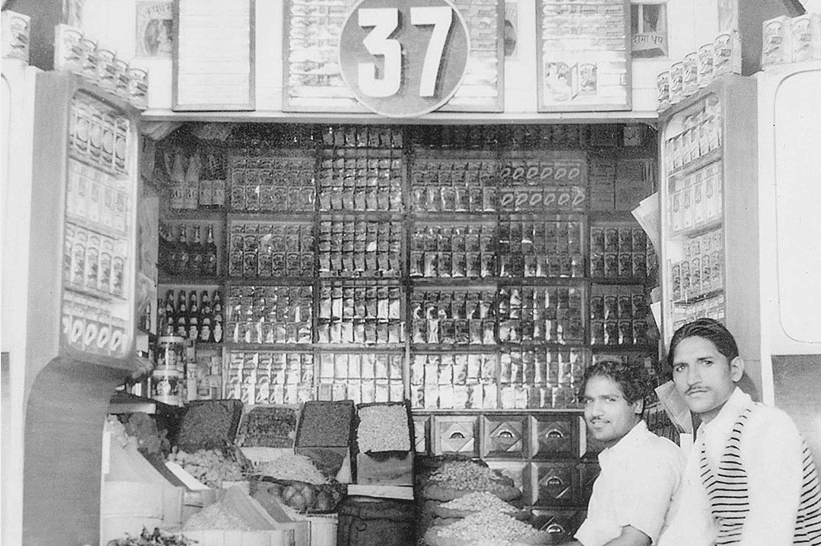 Later on, the father-son duo also opened a spice shop under the name Mahashian Di Hatti, and were popularly known as 'Deggi Mirch Wale'. However, during partition, they had to leave all of their belongings to migrate to India.
"On Sept 7, 1947, I reached a refugee camp in Amritsar with my family. I was 23-year-old at the time. I left Amritsar with my brother-in-law and came to Delhi to look for work. We felt Amritsar was too close to the border and the riot zone. Having travelled to Delhi several times before, I also knew that it was cheaper than Punjab," Gulati had told The Wall Street Journal.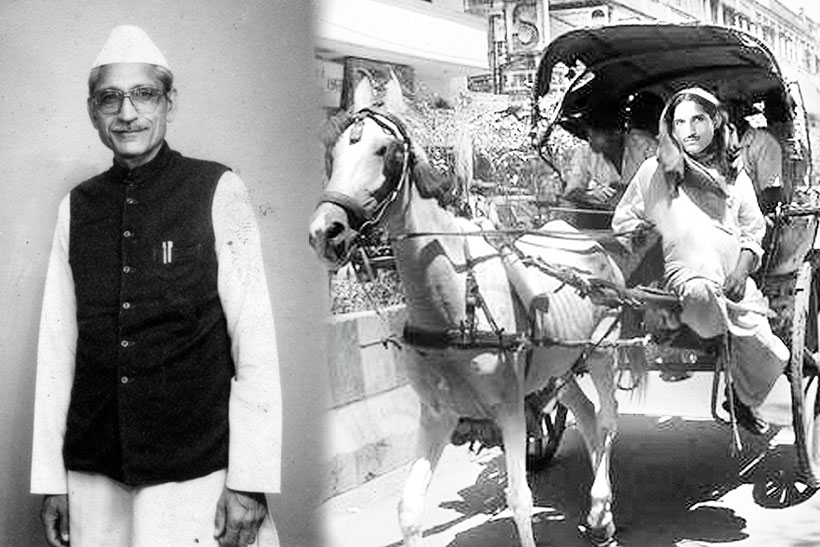 There, he was a young man with only Rs 1,500 in his pocket. He used Rs 650 to buy a tonga and started ferrying people from New Delhi Railway Station to Qutab Road and Karol Bagh to Bara Hindu Rao at merely two annas, says the report.
Fed up from the misery, Gulati sold his tonga and bought a small wooden shop at Ajmal Khan Road in the Karol Bagh area, a profession in which he was profound at. In coming years, he and his younger brother Sat Pal earned a name by their attractive local ads. They also opened several other shops in areas like Chandni Chowk in 1953 and purchased land in Kirti Nagar, New Delhi to set up the manufacturing unit of Mahashian Di Hatti in 1959.
The brothers also set up the first modern spice store in Delhi in 1953, "It was the first modern spice store in Delhi. I went to Bombay thrice to get ideas to plan the interiors," he recalls to Hindustan Times.
He breaks the age-old norm that masalas can only be pure if made at home at a time when the world is in the hasty mode.
MDH masala adds an aura to the dish by their exquisite aroma, texture with a perfect combination of spices. They imported their raw materials from Kerala, Karnataka, and even Afghanistan and Iran to make consistency.
With 64 products, including Meat Masala, Kasoori Methi, Garam Masala, Rajma Masala, Shahi Paneer Masala, Dal Makhani Masala, Sabzi Masala, this FMCG company clocked a revenue of Rs 924 crore in 2017. They export to over a hundred countries and have eight lakh retail dealers and 1,000 wholesalers.
Their manufacturing plants are present in several parts of the country like Delhi, Nagpur and Amritsar. They also have quality control laboratories that check the quality standards. Their masala doesn't have artificial colour and preservatives.
"I have been an MDH fan for the last 20 years, and I have tried other brand masalas too. Unlike MDH, other masalas shed colours while cooking or when washed. Plus, ingredients like clove, mustard, and curry leaves are already added in MDH formulated mixture masalas, so I do not have to add them separately," says Swati Harsora, a homemaker from Mumbai.
Not all companies made this huge
commendable progress. For a small man, who dealt in different occupations, lived through the miseries of partition and faced financial downfall, relevance in the market and staying ahead in the marketing sector is such an applaudable work.
After gaining prominence in India and abroad, most companies would set a higher value for their products, but not this spice giant. It has not strayed away from its core principle of affordable pricing.
"We dictate the prices in the market as rivals follow us to make their pricing strategy. Since we want to keep our business low margin, it helps the overall category grow due to affordability," Rajinder Kumar, executive vice-president at MDH, tells Economic Times.
The invincible MDH owner, Gulati, has so far made numerous achievements. In 2017, he was the highest-paid fast-moving consumer goods CEO in India. He took home over Rs 21 crore as salary last fiscal. In 2019, the Government of India honoured Gulati with Padma Bhusan, India's third-highest civilian award.
President Kovind presents Padma Bhushan to Mahashay Dharampal Gulati for Trade & Industry. He is the Chairman of 'Mahashian Di Hatti' (MDH) and an icon in the Indian food industry pic.twitter.com/I109601WsI

— President of India (@rashtrapatibhvn) March 16, 2019
Gulati's MDH has also been linked to corporate social responsibility the Mahashay Chunni Lal Charitable Trust, to which he donates 90% of his salary. The Trust operates a 250-bed hospital in Delhi, along with a mobile hospital for slum dwellers and also runs 20 free schools for underprivileged kids.
His story resembles vicissitudes of life which will always remain imprinted in our memories.
Also Checkout: PT Usha, Queen of Indian Track and Field