Facebook was originally called "Facemash", Mark Zuckerberg established the first version of Facebook at Harvard University in 2003.
It was initially designed to mimic the website Hot or Not, which was a social media website rating users based on their level of attractiveness.
Mark and his friends hacked into Harvard's computer network in order to collect student images. Within the first four hours of launching the site, Facemash had over 22,000 views.
Facebook's like button was initially an awesome button and after much discussion, the matter got zeroed down to like button which we see today. Yes, you must have understood today we will dive into some interesting facts about widely used social media platform, Facebook.
There is no shortage of interesting related to Facebook out there. We've selected and categorised the most up-to-date, most interesting facts one could find.
Let's start –
1. While starting this much-used Application worldwide Facebook founder Mark Zuckerberg decided to have it blue as he is having colour blindness problem with the red and green and that is why most of the Facebook is coloured with blue.
 2. Word fame actor Al Pino was the first face on Facebook!  Interesting? Al Pacino's Face Was on the Original Facebook Homepage.
3. The feature Poke on  Facebook has no significant meaning to it. The creator of the app were of idea that it would be interesting to have a feature which has no definitive meaning to it. The most common definition is a friendly "nudge," but the more flirtatious connotations cannot be ignored.
4. Every person has at least 130 friends. The Average Facebook User Has 130 Friends ranging from student to professionals.
5. Facebook is the number 1  social network in the world. It's where you'll find 2.6 billion potential customers.
6. More than half of Facebook accounts are set in a non-English language. It's availability in many Indian languages make it popular among masses.
7. It is widely used on mobile than computer. Facebook application is most downloaded worldwide.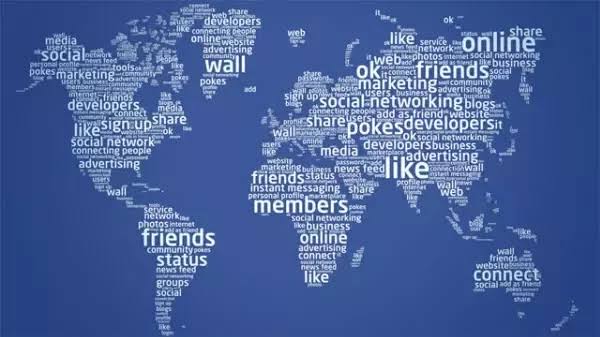 8. 88% of users are there on Facebook to connect with family and distant relatives.
9. No ignored request goes unaddressed. You'll see a list of people who have either ignored or deleted your friend request.
10. Keeping a  track of your doing on Facebook is easy. All you have to do is go to Settings, then Your Facebook Information, then Download Your Information.
In recent weeks, Facebook has repeatedly come under fire for its actions and policies in India. For a matter of fact, India is a country increasingly important to its business.
The widely used app around the world is banned is locked out of China. In India, Facebook has 330 million users, the largest for any country in the world. It looks for future growth here in the country itself. Facebook has announced it is planning to launch Facebook News in multiple countries within the next six months to a year and is considering India for the same. Today, CEO Zuckerberg's net worth is estimated to be around $67 billion.
Facebook is now one of the greatest examples of the power of social media and the incredible effectiveness of implementing user data analysis to generate high revenue.
That's all for today. Wanna know more keep reading and visiting our website.
Follow us on Telegram and Instagram
——————————————————MORE—————————————————————-
Also Checkout: 5 things to do once in a lifetime for an incredible life experience

Also Checkout: Top 5 explosions that succumbed world history


Also Checkout: 10 Bizarre Festivals Around The Globe