Trade minister Piyush Goyal, on Thursday, hinted that the United States is no longer interested in the 'limited' trade pact that was undertaken by the Trump administration.
He also added that newer mini trade deals with Australia and the United Kingdom are in line to be finalized soon. 
While the US is not interested in a free trade agreement (FTA), the minister added that India has started working towards finalizing another FTA with Bangladesh. After the elections in Canada, a similar deal is hoped to be concluded.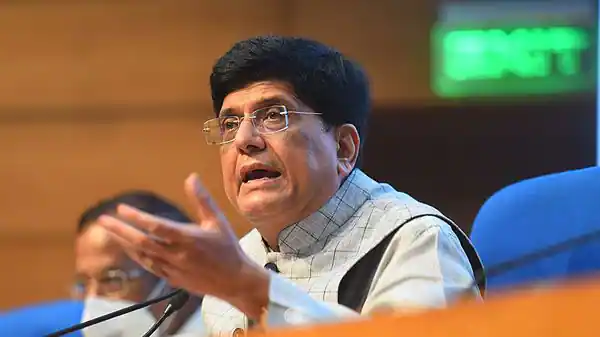 Addressing the export promotion councils in Mumbai on Thursday, the trade minister expressed his joy over the positive response from Australia for the deal.
"I am delighted to announce today Australia has kind of agreed to do an early harvest agreement with India. They had sent a special trade envoy, former prime minister Tony Abbott with whom we had extensive discussions.
I urge all of you to quickly assess which are the areas where we can finalize the early harvest with Australia, what are the areas of your interest, what are the areas where you can let go a little bit, and on a give and take basis, we can then close the Australian engagement.
One early harvest with a large country like Australia from the developed world will help us to engage with others, on similar lines," he said.
The trade with the United States has been bilateral, covering products of about $13 billion annually, and has been negotiated under the previous administration.
"The US, as of now, has kind of indicated that they are not looking for a new trade agreement. But we look at working with them on market access issues on both sides. That will also be a big opportunity for our export sector," he added.
Around nine rounds of negotiations are said to have taken place between Australia and India since the 2011 Comprehensive Economic Cooperation Agreement.
The last round was held in September 2015, but with no success due to India's sensitivity to Australian demand for market access to dairy products.
Goyal sounded optimistic and highlighted the "very positive momentum" of the ongoing FTA negotiations. "We are starting work with Bangladesh.
Our effort is to ensure that we focus on countries where we have significant potential, more with the developed world where we can compete better and where the market size can be of significant value," he added.
Reiterating that the current government is not looking to repeat the "mistakes of some past FTAs' as he said that FTAs cannot be 'one-way traffic' and exporters should appreciate that.
"We also have to open our markets to others if we are wanting a larger pie in their markets.
Therefore, my appeal to all of you is to also identify areas where we have confidence that we can withstand competition," he added.
Also Read:  Flipkart CEO meets finance minister Nirmala Sitharaman, discusses efforts to upscale local entrepreneurship