FAMILY AND STRUGGLE
He was the youngest of four brothers and a sister. His father, Jainulabdeen Marakayar was a boat owner and priest of a local mosque, and his mother, Ashiamma was a housewife. His father owned a ferry that would take Hindu pilgrims from Rameshwaram to Dhanushkodi and then back to Rameshwaram.
His ancestors, Marakayar, were wealthy traders and landowners, but his family lost most of its land and wealth and thus, he spent his childhood in poverty. Marakayar, a Muslim ethnic group, are descendants of Arab traders and local women, mainly reside in coastal Tamil Nadu and Sri Lanka. They are mostly involved in trading activities.
EDUCATION AND ACHIEVEMENTS
He used to sell newspapers as a teenager in order to support his family.
He completed his early education at the Schwartz Higher Secondary School, Ramanathapuram. He was an average student and used to score pretty average marks. But he had a strong desire to learn and he was hardworking, therefore he would spend hours studying, especially maths.
For his further studies, he attended Saint Joseph's College, Tiruchirapalli, and then affiliated with the University of Madras and graduated in Physics in 1954. He couldn't achieve his dream of becoming a fighter pilot, as he attained a ninth place in qualifiers and only eight positions were available. Kalam joined the Aeronautical Development Establishment of the Defence Research and Development Organisation (DRDO) as a scientist after becoming a member of the Defence Research & Development Service (DRDS), after completing his graduation from the University of Madras.
He was also part of the INCOSPAR committee working under the known space scientist, Vikram Sarabhai. He was transferred to the Indian Space Research Organisation (ISRO).  He was the project director of India's first Satellite Launch Vehicle (SLV-III) which deployed the Rohini Satellite in July 1980.
Kalam had first started work on an expandable rocket project independently at DRDO and later expanded it by including more scientists with the government's permission. He made two successful projects, the Polar Satellite Launch Vehicle (PSLV) and SLV-III. Then he directed two more projects, Project Devil and Project Valiant, whose aim was to develop ballistic missiles from the technology of the successful SLV program. Kalam served as the 11th President of India.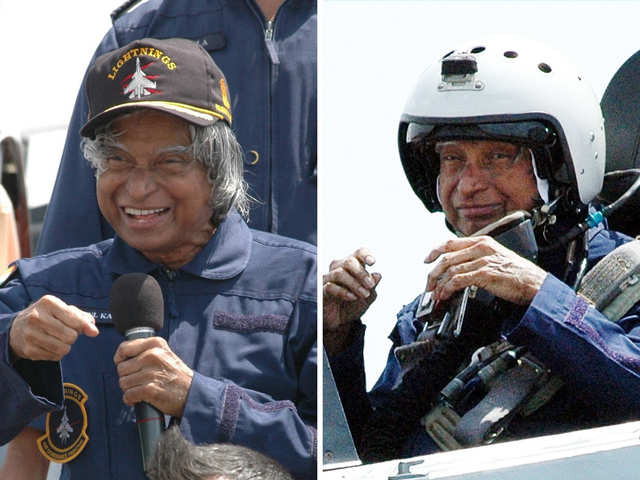 He won the 2002 presidential election with an electoral vote of 922,884. Widely referred to as the "People's President",  he returned to his civilian life of education, writing, and public service. Some of his writings include India 2020, Ignited minds, Indomitable spirit, etc. He was a recipient of several prestigious awards, including the Bharat Ratna, India's highest civilian honor.
DEATH
APJ Abdul Kalam collapsed while delivering a lecture at the Indian Institute of Management Shillong, and died from an apparent cardiac arrest on 27 July 2015, aged 83.
Also Checkout: Srinivasa Ramanujan: The man who knew infinity