Avani Lekhara, an Indian Paralympian and rifle shooter, was born on November 8, 2001. At the Tokyo 2020 Paralympics, she won a gold medal in 10m air rifle standing and a bronze medal in 50m air rifle standing.
Lekhara is now ranked World No. 5 in Women's 10m Air Rifle (SH1) and has competed in the 2018 Asian Para Games. The GoSports Foundation has helped her through the Para Champions Program. She is also the first Indian woman to win numerous Paralympic medals in a single event.
Avani was paralyzed from the waist down after a car accident when she was 11 years old. Her father pushed her to participate in sports, and she began with archery before going on to shooting, which she found to be her true calling.
Lekhara is the first Indian woman to win a gold medal in the Paralympics. At the 2020 Summer Paralympics, she also earned India's first gold medal. The young shooter tied the world record and set a Paralympic record with a score of 249.6 points in the final event.
"I have no feeling below my waist since I have a spinal cord impairment. Every day, I still need to work on my legs. I used to have a physio come to my house every day to help me stretch and exercise my legs. My parents have had to assist me with such workouts since then.
They give it they're all. My physiotherapist has to travel all the way from Jaipur to see me. She has a long journey ahead of her. Because I can't conduct live-fire at home, I'm doing a lot of dry firing and wall holding, which we can do without pellets or ammunition, for shooting practice. These will also help to strengthen my core muscles."
She said in an interview with The Times of India.
She started shooting in 2015 after being inspired by former Olympic champion Abhinav Bindra and has since won numerous national and international titles. She won bronze in the women's 50m air rifle standing event on September 3, 2021, making her the first Indian female Paralympian to earn two medals in Paralympic history.
In a statement released in 2020, she stated that the COVID-19 pandemic had not only impacted her shooting training, but also her vital physiotherapy routine. "I have no feeling below my waist since I have a spinal cord impairment." Every day, I still need to work on my legs.
Rajasthan Chief Minister Ashok Gehlot has given a Rs 3 crore prize for Avani, who has also been hired as an assistant conservator of forests by the state (ACF). However, some obstacles must be resolved in order to make Avani's training more convenient in the future.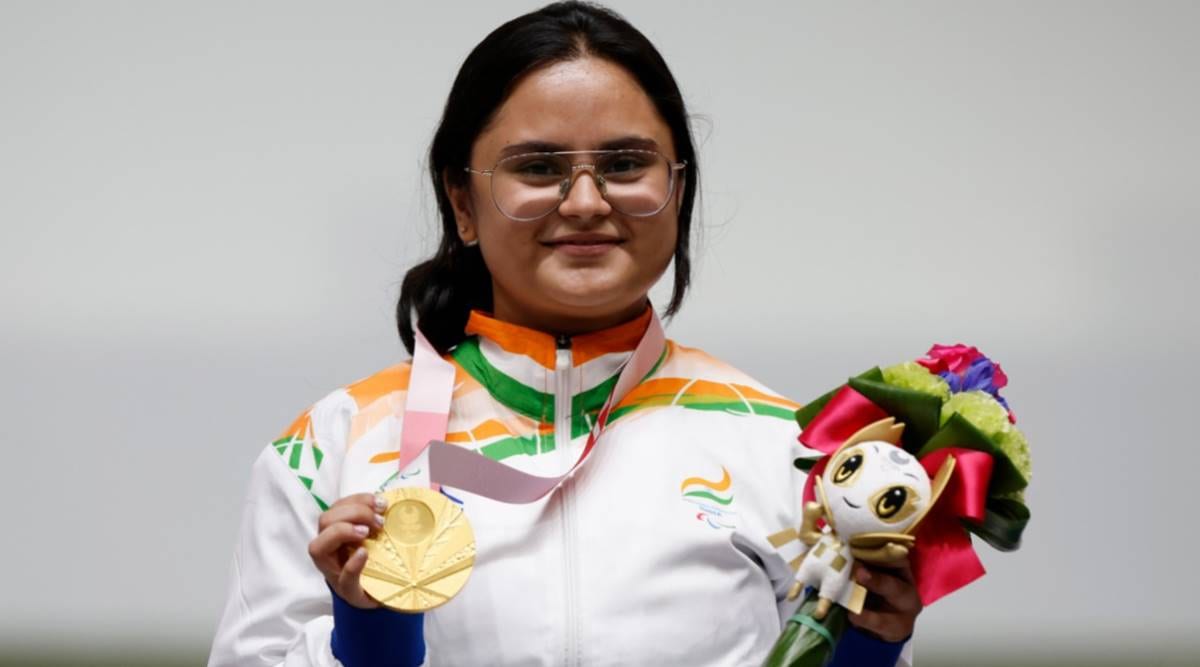 Her father was recently transferred from Jaipur to Sri Ganganagar by the state government (about 470 km away). This has exacerbated Avani's troubles, as her father used to take her to the gun range for training. Moreover, her appointment as ACF has been postponed due to a medical endurance test that requires her to run a specific distance in a given amount of time.
In 2015, she began her training at the Jagatpura Sports Complex in Jaipur, India. Listening to music, watching movies and television, cooking, baking, and spending time with her family are some of her favorite pastimes. She is currently pursuing a law degree in Rajasthan, India.
Also Read : Diana: The People's Princess