Bezos graduated from Princeton University in 1986 after being born in Albuquerque and reared in Houston and Miami. He has a bachelor's degree in electrical engineering and a master's degree in computer science. 
From 1986 to early 1994, he worked on Wall Street in a variety of fields. On a cross-country car trip from New York City to Seattle, Bezos established Amazon in late 1994. The company began as an online bookstore and has subsequently expanded to include video and audio streaming, cloud computing, and artificial intelligence, among other e-commerce products and services.
The journey to reach the $100 million mark
Bezos was offered jobs at Intel, Bell Labs, and Andersen Consulting after graduating from college in 1986. He began his career at Fitel, a financial telecom start-up, where he was entrusted with developing a global trading network.
Following that, Bezos was promoted to head of development and then director of the customer service. When he became a product manager at Bankers Trust, he shifted into the banking industry. 
From 1988 through 1990, he worked there. In 1990, he went to work for D. E. Shaw & Co, a newly formed hedge fund with a strong emphasis on mathematical modelling, where he stayed until 1994. At the age of 30, Bezos was named the fourth senior vice-president of D. E. Shaw.
Bezos decided to open an online bookstore in late 1993. On July 5, 1994, he quit his job at D. E. Shaw founded Amazon in his garage, after writing the company's business plan while driving from New York City to Seattle. Bezos considered establishing his company on an Indian reservation outside San Francisco to avoid paying taxes before settling on Seattle.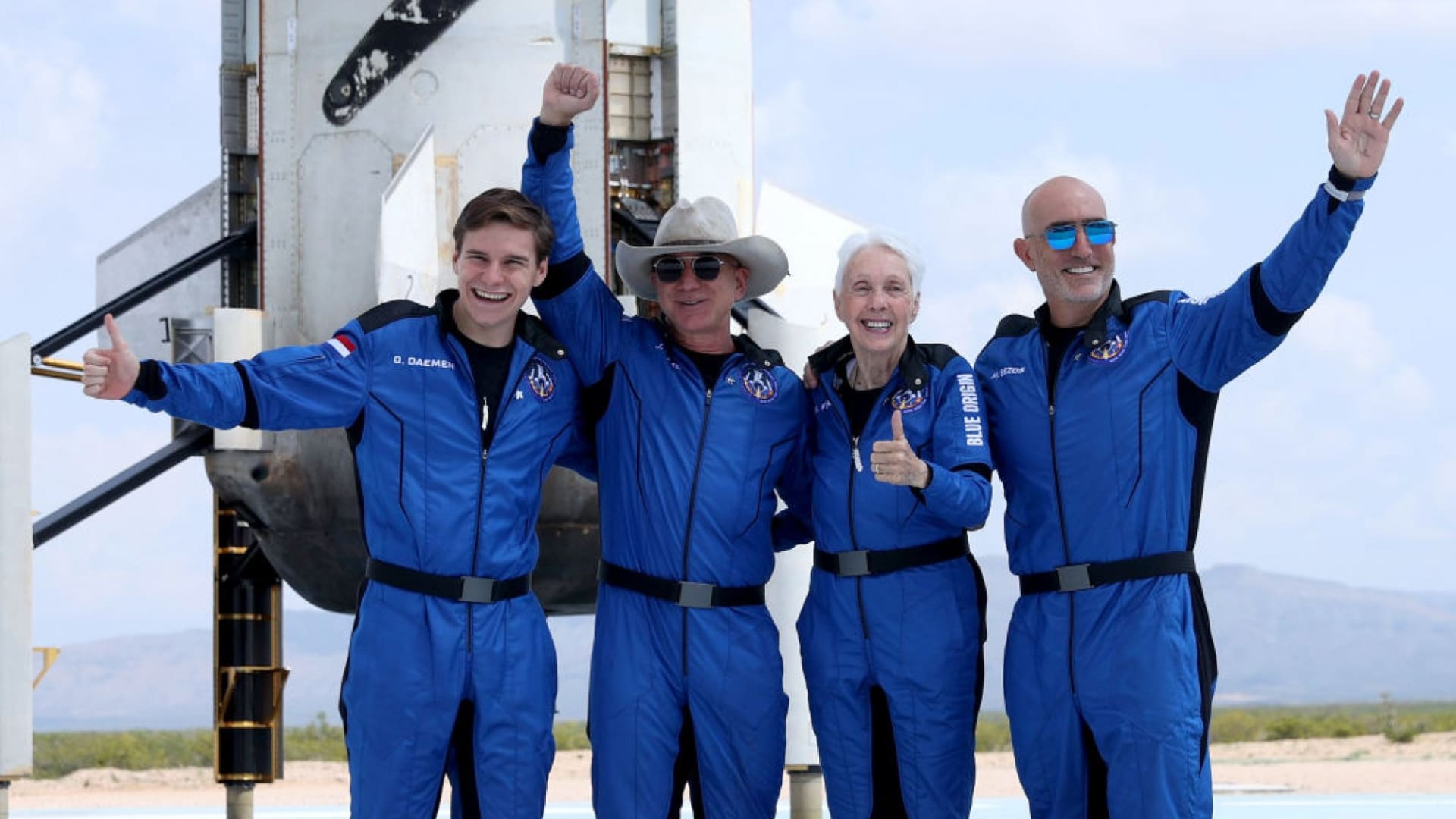 Bezos named his new company Cadabra at first, but then changed it to Amazon after the Amazon River in South America, partly because it begins with the letter A, which is the first letter of the alphabet.
Through the Bezos Earth Fund, Bezos donated $10 billion to address climate change in February 2020. Later that year, in November, Bezos announced $791 million in donations to well-known organizations, including $100 million each to the Environmental Defence Fund, Natural Resources Defence Council, The Nature Conservancy, World Resources Institute, and World Wildlife Fund, and the rest to 11 other organizations. Bezos gave $100 million to Feeding America in April 2020, during the early stages of the COVID-19 pandemic.
Into the space
He told MSNBC, "We need to shift all heavy industry, all polluting industry into space, and keep Earth as this lovely gem of a world that it is."
—" It'll take decades and decades to achieve, but you have to start somewhere, and large things start with modest beginnings… that's what this sub-orbital tourist mission allows us to do, to practise over and over."
Bezos has completed the first crewed flight of his rocket spacecraft, New Shepard, into space.
Mark Bezos, his brother, Wally Funk, an 82-year-old space pioneer, and an 18-year-old student accompanied him. They flew in a spacecraft with the largest windows ever flown in orbit, providing breathtaking vistas of the planet.
"Best day ever!" shouted Jeff Bezos as the capsule landed following a 10-minute, 10-second trip.
Also Read:  The Inspiring Life Of Homi Bhabha