With the arrival of Kylie Jenner's new baby boy, leading online jeweller retailer Diamonds Factory decided to take a look at the jaw-dropping jewellery collections of some of the world's most famous babies. From Cardi B and Offset's child's opulent Richard Mille watch worth over $242,870, to less valuable pieces, their diamond expert has independently valued over 190 baby jewellery pieces. And, here, they've determined which celebrity baby has the most expensive collection of jewellery and diamonds. 
The Results
1. Kulture Kiari Cephus
Cardi B and Offset's first child, Kulture Cephus, may only be 3 years old, but she's managed to amass a jewellery collection many of us could only dream of owning. It comes as no surprise she tops the list as the celebrity baby with the most expensive bling, with a jewellery collection worth at least $982,799 as her parents are always spotted dripping in "ice" and designer labels. 
Her most expensive piece is a Richard Mille watch, a birthday gift valued at $242,870. Kulture wore the diamond-embezzled pink watch during her Disney princess-themed birthday bash. Other items include a custom-made diamond chain, tennis bracelets and diamond earrings.
2. Aalam Khaled
Aalam Khaled, the 2-year-old son of DJ Khaled and businesswoman Nicole Tuck, has managed to curate an impressive jewellery collection worth $499,434, and can often be seen on DJ Khaled's Instagram story flaunting the dazzling diamonds that other babies are sure to be jealous of.
One of the most expensive pieces in his collection is a chain, valued at $260,427, that features more than 20 diamond baguettes with a diamond-encrusted 'We the Best' logo, which Khaled is also often seen wearing himself when promoting his company.
3. Asahd Tuck Khaled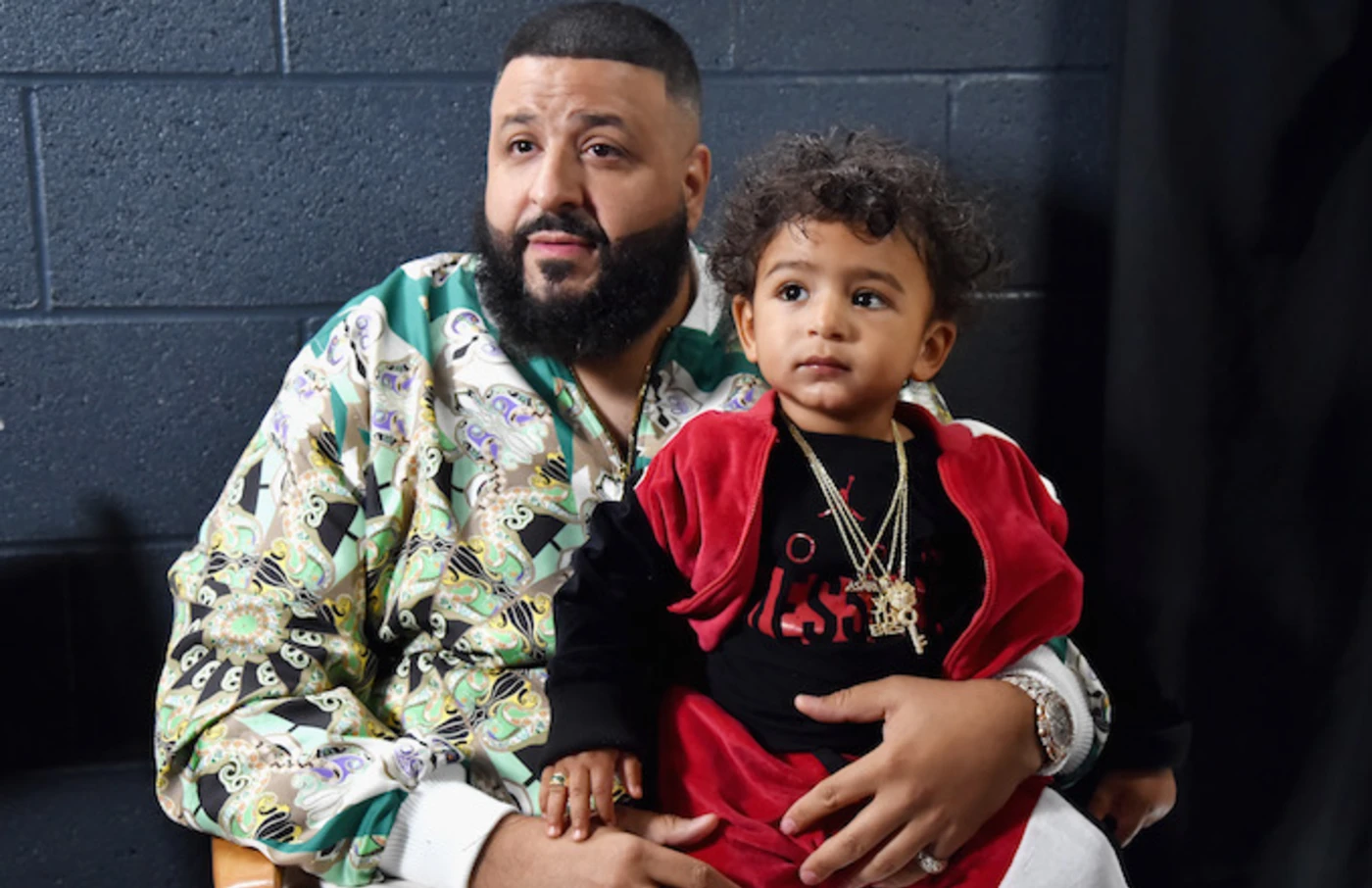 The Khaled's second son, 5-year-old Asahd has also built himself an enviable collection over the years, which is sure to grow as he gets older and reaches those all-important milestone birthdays. Currently, his collection is valued at $303,332. 
Asahd's diamond chains alone are worth $49,494. Of course, he has his own 'We the best' logo chain too, which is made with yellow gold and encrusted in diamonds. But, he also has a chain with his name and more with various different pendants, such as a gold lion's head.
4. Nicki Minaj's & Kenneth "Zoo" Petty's Baby
World-famous rapper Nicki Minaj and her husband Kenneth Petty welcomed a son in 2020. While they've kept his name under wraps, they've given him the adorable nickname of 'papa bear' on social media. Despite not knowing his name, we do know that the 1-year-old currently has a jewellery collection worth $250,661. 
A notable piece in his collection is a diamond chain with his nickname 'papa bear', which we're sure he'll treasure forever. And, although he probably can't tell the time yet, he's also been spotted wearing a diamond-paved Rolex watch on social media. Both of these pieces are estimated to be worth a shocking $131,995 in total.
5. Stormi Webster
Stormi Webster is the 3-year-old daughter of Kylie Jenner and Travis Scott and is one of the most iconic celebrity babies around, living the life of luxury. While Stormi may not have the most expensive collection on the list, valued so far at $95,772, she definitely has more jewellery than any other baby, with at least 24 different pieces Diamonds Factory has seen on social media. 
You may remember Stormi's extravagant 1st birthday party, where the theme park #StormiWorld was specially created, which included carnival rides, Stormi merchandise, giant decorations, such as inflatable Storm heads and teddy bears, and a live performance by Baby Shark. So, it should come as no surprise that her father gifted her with a glitzy diamond necklace, which depicts a lightning bolt design that was estimated to be worth over $21,993.
6. True Thompson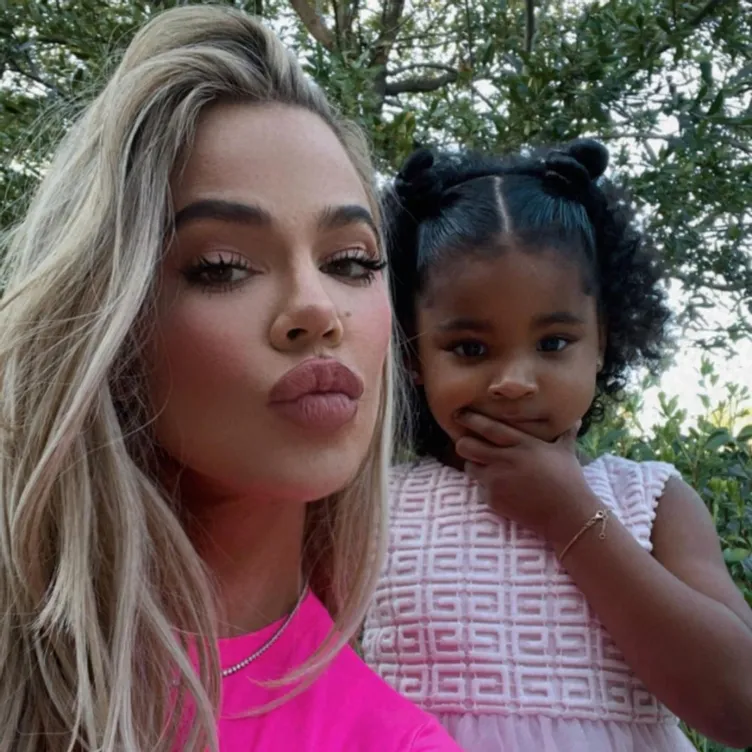 Another baby from the Kardashian family who's known for her dazzling array of jewels is True Thompson, the 4-year-old daughter of Khloe Kardashian and basketball player Tristan Thompson. True's collection is valued to be around $66,474 and features a huge range of diamond necklaces, bracelets and earrings, a lot of which she's received as birthday gifts.
During her first birthday, not only was she wearing a beautiful pale blue satin dress designed by August Getty Atelier to match her mother's and the spring theme of the birthday party, but she also rocked up the party with diamond earrings and two diamond chains around her neck worth around $13,197. Khloe then gave her another gold and diamond nameplate necklace as a gift with her nickname 'Truezeldorf', which was said to be worth $1,164.
7. Luna Simone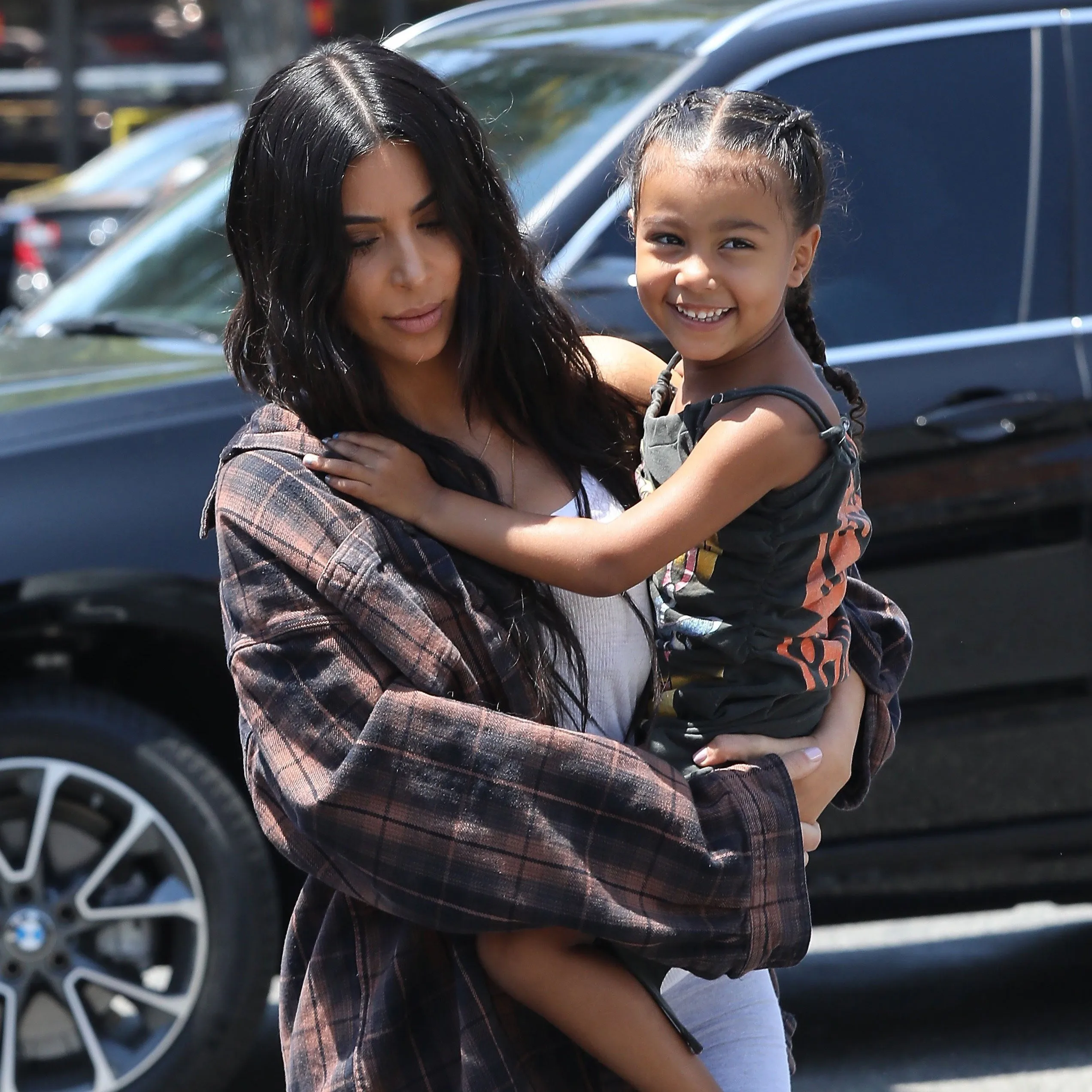 Born to a legend, Luna Simone Stephens is the 5-year-old daughter of American singer, songwriter and producer John Legend and his wife, former model Chrissy Teigen. At such a young age, Luna has accumulated a jewellery collection worth $33,074 with some truly fabulous pieces – it's clear she's treated like a little princess! 
Most of the pieces in her collection are delicate and dainty, including a pretty gold eye pendant worth $1,979, which she wore to eat pizza at a party. But, she does also have a large gold chain that falls to her belly button and is estimated to be a whopping $13,200, as well as an impressive earring collection with one pair of gold hoops worth $3,300.
8. Dream Kardashian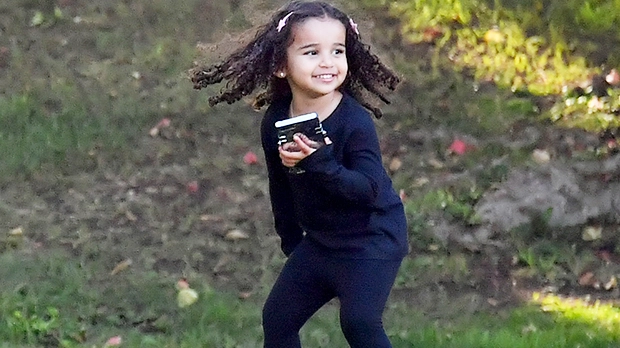 Dream Kardashian is the 5-year-old daughter of Rob Kardashian and model Blac Chyna. With drama and controversy surrounding their relationship, they have since stayed out of the limelight as much as possible, despite their big names but, it's still no secret that Dream enjoys diamonds and sparkles as much as the other Kardashian children, with a collection worth $18,751. 
Dream's jewellery collection is known to be a tad more understated than her cousins but, one knockout piece that garnered plenty of attention was a pair of stunning diamond earrings that she wore to an Easter celebration. These earrings are estimated to be worth around $2,748, and she definitely looked very happy to be wearing such dazzling gems!
9. Christian Georges Dumontet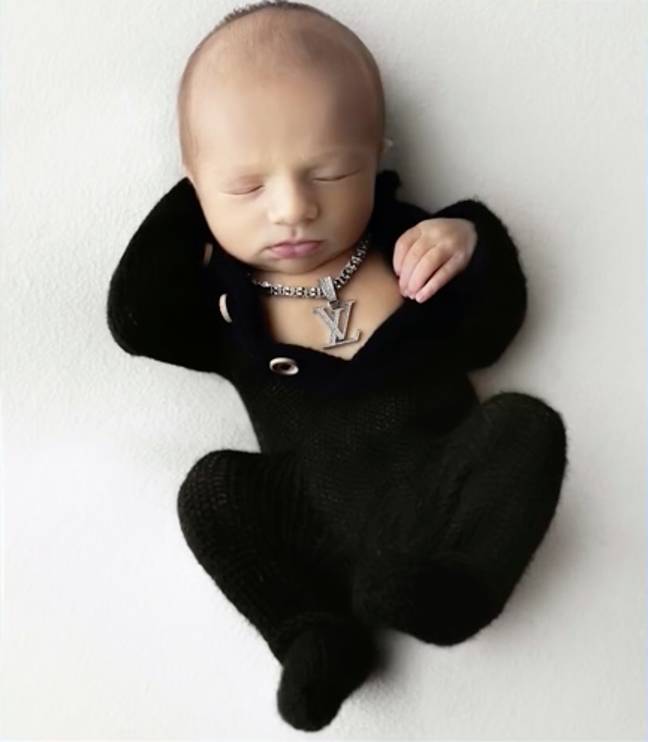 As the youngest child on our list, Christian Georges Dumontet, who hasn't even turned 1 yet, has curated a jewellery collection worth $10,417. And, we're positive his collection will only go up, considering his mother is Selling Sunset star Christine Quinn who loves to flaunt all things designer. 
When Christine shared the first picture of her son online, she made sure he was iced out and dressed him in a black jumpsuit and a chunky Louis Vuitton necklace emblazoned with jewels worth $8,800, which definitely suited the little man.
10. Freddie Tomlinson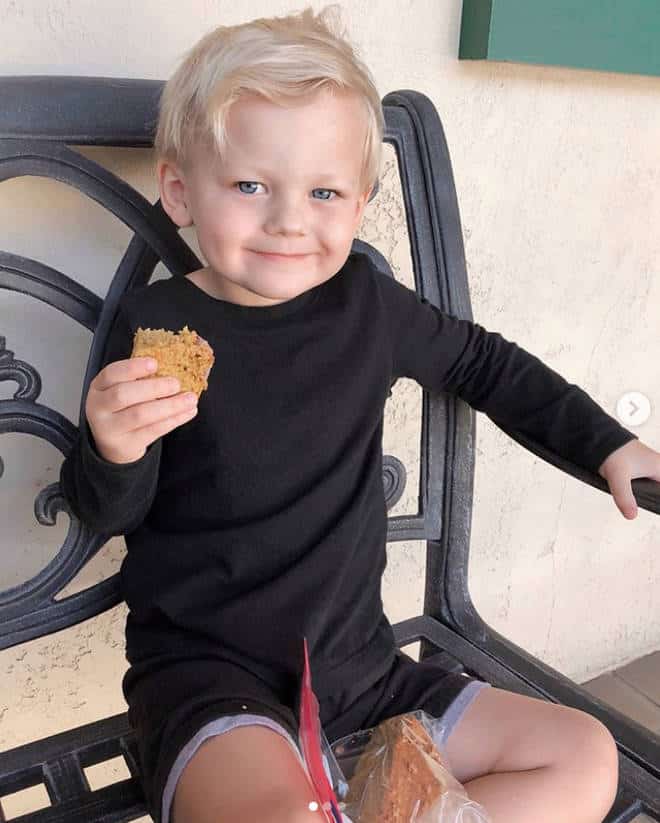 One Direction star Louis Tomlinson was the first member of the band to welcome a child, Freddie Reign Tomlinson, in 2016 with stylist Briana Jungwirth whom he'd had a very brief relationship with. Now 6 years old, Freddie is a much loved and spoilt little boy with a jewellery collection worth around $8,464.
Freddie's most notable piece of jewellery is a large diamond pendant set on a long chain that has an estimated value of $7,149. This piece takes up the majority of Freddie's collection, which leads us to believe that must be an extremely special and meaningful necklace that will be kept forever.
Conclusion
While it may seem extravagant and ostentatious to present such expensive pieces to babies, it can also be sentimental. A lot of the pieces covered in this list feature the child's nickname, the parent's success, and meaningful logos that are special to both the child and the family. 
With the right care, these pieces will last for years to come and could even be passed down through the generations. Plus, these children could very well be inspired by the pieces they've given and grow up to enter the jewellery industry, creating gorgeous collections of their own for more generations to enjoy!
Also, Checkout: An overview of the understanding of vital crypto terms or jargons