From 2016, the year that the couple announced their divorce, till now, they have faced lots of setbacks in their reputation and chances in Hollywood. While this marked their careers' downfall, Johnny Depp and Amber Heard sued each other for 50 million and 100 million on defamation lawsuits, respectively. People thought the divorce was much like any other case that the Hollywood artists go through. However, this seemed to come as an outcome of their toxic marriage, with lots of abuse and physically harming.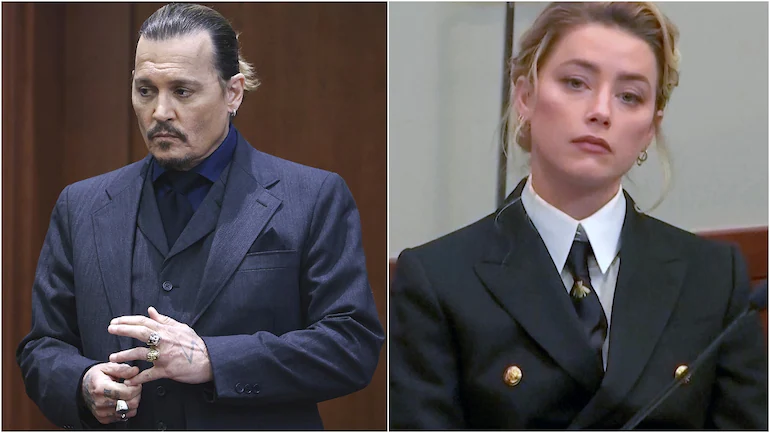 Where it all began
The actors were co-stars for the first time in the movie "The Rum Diary (2011)". While they were both in relationships individually, Johnny was dating Vannesa Paradis, who is also the mother of Lily-Rose Depp and John Christoper Depp. Four years (in 2013) after the movie, Johnny mentioned that he and his partner, Vanessa, broke off and have been in alternate custody of their children since then. This created the rumor of Johnny and Amber being in a relationship together, but it wasn't concluded as he didn't mention Amber's name during that interview. 
Johnny and Amber accepted that they were dating during the 7th annual Heaven Gala, which was held in January 2014, where she was also seen wearing an engagement ring. They soon announced their engagement and got married in February 2015 on Johnny's private island in the Bahamas. They also had a case filed against them by the Australian government for breaking Australian biosecurity by smuggling dogs illegally without any proper paperwork. 
A lot has happened during the time they were married, which didn't come out until the start of the trial, which is happening right now. The fight started in 2016, Amber filed for divorce along with a physical abuse restraining order against Johnny Depp. She accused him of being a drug addict and an abuser. This started the war between the two stars.
What's the reason for the lawsuit?
After it was settled for $7 million, Amber Heard and Johnny Depp started living their lives peacefully without each other. This was the time when Amber started dating famous billionaire Elon Musk.
In 2018, she wrote in the Washington op-ed, sharing that she had been abused since her college days, and she never realized that she was getting abused,
"Like many women, I had been harassed and sexually assaulted by the time I was of college age. But I kept quiet — I did not expect filing complaints to bring justice. And I didn't see myself as a victim."
She also mentioned that many of her advisors told her to refrain from sharing her opinion on male dominance, as it might get her blacklisted and she might lose her reputation in the industry.
"Friends and advisors told me I would never again work as an actress — that I would be blacklisted. A movie I was attached to recast my role. I had just shot a two-year campaign as the face of a global fashion brand, and the company dropped me. Questions arose as to whether I would be able to keep my role of Mera in the movies "Justice League" and "Aquaman."
Johnny Depp's name wasn't mentioned in this article, but it can be understood that it was about him that she was referring to. This marked the first case against each other, where Johnny filed a defamation case for $50 million accusing Amber that he wasn't the one who was abusing her, but rather he was the one getting abused. His agent also mentioned that because of the op-ed, he was having a catastrophic loss in his career, where he lost his role as Jack Sparrow from Pirates of the Caribbean and 'Grindelwald' from the Fantastic Beasts. For the lawsuit against Amber, she and her legal team counter-sued Johnny for $100 million.
The lawsuit and the hearings
The jury started on April 11, with each side taking a stance, mentioning they were the victim, but that wasn't the case as the truth started to get unraveled by the evidence and witnesses. 
The first to be called as a witness was Amber's therapist, Dr. Hughes, who claimed that she was facing multiple cases of abuse from Depp throughout their time together, and the abuses were because of his jealousy of her. She also mentioned that her acting and her interactions were monitored by Depp, and she was warned that she shouldn't act in any adulterated scenes. 
This wildly escalated when Amber's side put forth the incident of her having bruises around her face during the time of their separation. Taking this into account, Amber's lawyer J. Benjamin Rottenborn claimed that she was physically abused in multiple situations, even during the time of their separation.
In defense, Johnny proved that he wasn't the one who hit her and that he never raised his hand on her. He also mentioned that she was the one who shattered glass on his hands, leading to his hand injury while he was working on 'Pirates of the Caribbean Part 5'.
Both sides kept on putting forth what seemed to be truthful evidence. Such as Johnny Depp's text messages to actor Paul Bethany mentioning her inexplicably. When asked about this during his trial, he said that he and Paul share an interest in movies, and he was using terms that were a reference to the movie Monty Python.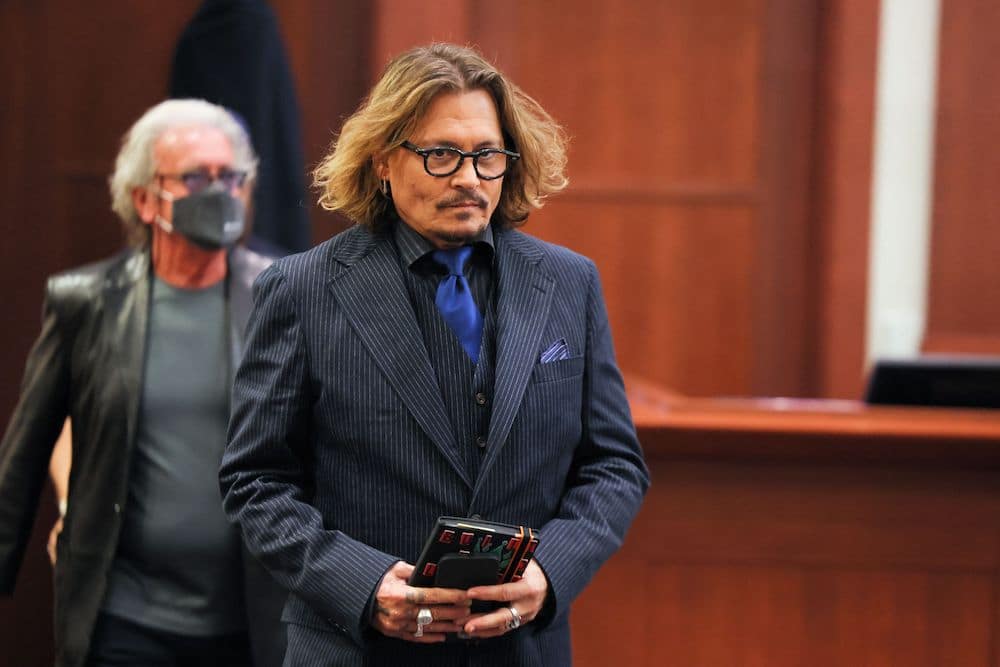 These texts were seen as a threat and made the jury think that he was indeed an abuser and had anger issues. But some suggest that it's due to his submissive personality that he can't speak up directly rather than in the form of text. The next thing to come to light was the recorded voice call between Johnny and Amber where she told him no one was going to believe him.
"Tell the world, Johnny, tell them, Johnny Depp, I, Johnny Depp, a man, I'm a victim too of domestic violence," 
She also challenged that no one will accept it.
"See how many people believe or side with you."
After this message was released to the court, Amber accepted that she assaulted him too. 
They also called upon Romero, who was the front desk attendant where Johnny and Amber lived. All the questions that were shot up to Romero came with a dead end, as he said he had long forgotten those days. With the hearing getting more fierce and nearer to the truth, neither side is willing to go down without a fight. It is hard to say whose side the truth belongs to, but it's safe to say that their careers and reputations took a major downfall due to this trial.
Also, Checkout: Virat Kohli: The Indian cricket superstar who is still yearning for success with India and RCB