Kanhaiya Kumar, one of the most influential yet controversial youth leaders was born in January 1984 in the village of Bihar of Begusarai district in Bihar. He was born in the family of Jaishankar Singh and Meena Devi and an elder brother. Meena Devi, Kanhaiya's mother works as an Aanganwadi worker and his elder brother as a supervisor with a company in Assam.
This states that Kanhaiya didn't come from a well-off family and didn't have the privilege of being famously known because of the virtue of money or contacts. Kanhaiya Kumar is an Indian socio-political activist who came in and stayed in limelight in his tenure serving as the President of Jawahar Lal University Student's Union and leader of 'All India Student federation.'
Early and Higher Education:
Kanhaiya got his elementary education in a school called Madhya Vidyalaya, Masnadpur, and after that joined R.K.C. High School in Barauni. Being good in his studies he passed his matriculation examination in the first division in the year 2002.
He pursued his senior secondary education in the science stream from the Ram Ratan Singh College at Mokama. He graduated with a degree in Geography from the College of Commerce, Arts, and Science, Patna again securing the first division.
Kanhaiya used to participate in plays and activities organized by IPTA (Indian People's Theatre Association) which is a left-leaning cultural group going back to the days of India's freedom struggle.
The village where he comes from is a part of the Teghra constituency which has always been known as the stronghold of the Communist Party of India and he has a history of his family being the supporters of CPI. Kanhaiya started getting involved in student politics quite earnestly during his graduation at Patna. He was selected as the delegate after he merged with the All India Students Union in Patna.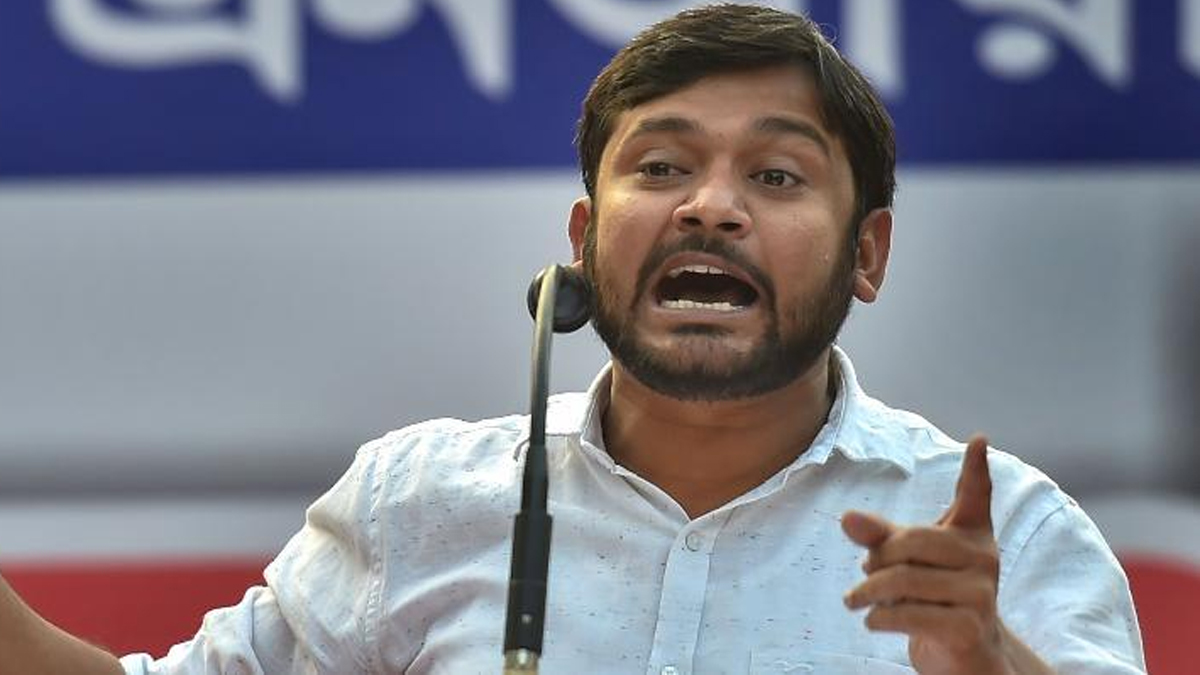 A journey from Bihar to Tihar:
Kanhaiya Kumar pursued his master's degree in Sociology from Nalanda Open University in Patna with division first. After his post-graduation, he secured the first rank in Jawaharlal Nehru University's entrance exam in the year 2011. He pursued his PhD in African Studies at the School of International Studies in JNU. Kumar became the president of the student union of Jawaharlal Nehru University and represented AISF.
Kumar started to hit the headlines not just on the news bulletin but also the hot topic on the mouth of every layman after February 2016. It was the time when every other person on social and news media took the responsibility of distributing certificates of national and anti-national overlooking all the ethics of journalism and humanity as well. A protest was organized by students of JNU to commemorate the second anniversary of the hanging of Parliament attack convict Afzal Guru.
It became a matter of the integrity of the country after a cellphone video emerged and some protestors were heard shouting anti-national slogans such as ''Bharat tere tukde honge". Kumar was arrested by Delhi Police after this event over the charges of sedition. He was assaulted multiple times when taken to the courts for his hearings on the same case.
He along with Umar Khalid, Shehla Rashid, and almost every other person who has been a strong critic of the actions, work, and ideologies of the ruling Bharatiya Janata Party got bashed as Tukde Tukde Gang as they claimed them to be the ones supporting sedition and working to break the nation into segments. This pejorative political catchphrase is/has been widely used for Kumar by BJP and its sympathizers.
Justice Pratibha Rani's verdict noted that no recording or evidence of Kanhaiya participating in Anti-India slogans was found. He was granted interim bail for six months on March 06, 2016.
Kumar addressed a packed auditorium in JNU campus after his release on 03rd March 2016 during which he said he was seeking, not freedom from India, but freedom within India and that speech made him a ''Nationwide Political star'' in the words of Shashi Tharoor.  None of the revolutionary movements in this country took off without his speech.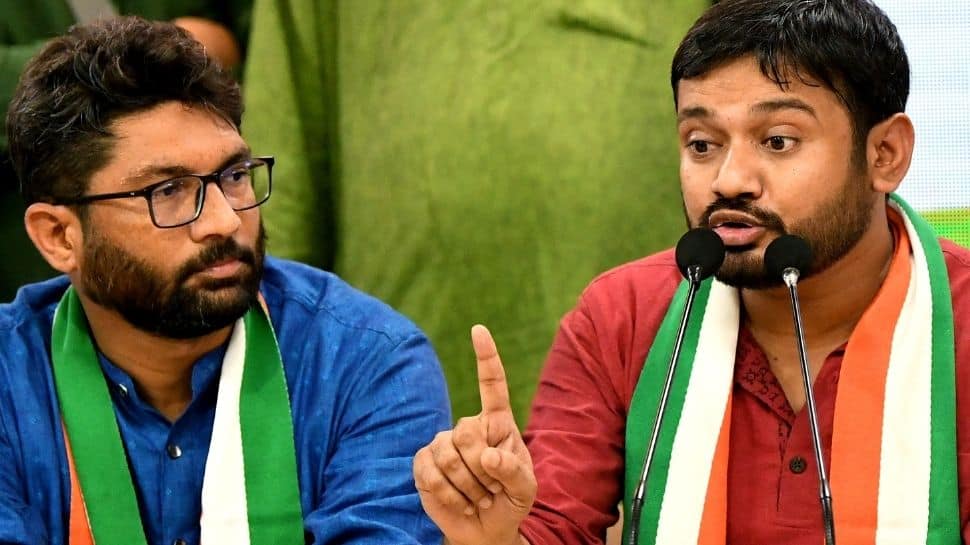 Kanhaiya and his relation with controversies:
While giving a speech at an event on International Women's Day on March 08th, 2016, he held Indian Army Personnel accountable for the rape of women in Kashmir. The Bhartiya Janata Yuva Morcha filed a complaint against Kumar and JNU professor Nivedita Menon, alleging them of making "anti-national" statements. A sedition and defamation case was filed against Kumar in a civil court in Patna. He was manhandled and abused on the campus itself by an unidentified man who accused him of being a Deshdrohi (Traitor). Many right-wing organizations have threatened to kill Kumar because of his different ideologies than theirs on multiple occasions.
From CPI to INC:
Kanhaiya Kumar contested from Begusarai on CPI's ticket and lost to BJP's Giriraj Singh. In an interview, he said how he had nothing to lose as he got support from people fighting big, rich, and influential machinery. He along with Jigesh Mivani joined Congress in September this year which raises a lot of questions about him leaving the Left's rigidity and being a political opportunist.
He while explaining why he left CPI in an interview said "I think the way it (CPI) is fighting today, we need to increase the speed and break ideological rigidity. Should all parties not mark the birth anniversary of Shaheed Bhagat Singh? Should all party offices not have the portrait of Mahatma Gandhi? If the country is on fire, can we stay off saying we will only save our house? The question of left and right has become irrelevant. We are facing a man who is a modern-day Govinda (PM Narendra Modi) and keeps changing his form. We have to come together."
Also Read:  Sonia Gandhi: From Italy to Bharat