Farmers at Tikri border will no longer have to scramble in a crowd in a hunt of relief material donated by voluntary organisations as Khalsa Aid on Wednesday set up a 'Kisan Mall' at the border to donate farmers items of daily use for free.
The mall is giving blankets, toothbrushes, toothpaste, thermals, sweaters, jackets, vests, blankets, oil, Vaseline, socks, washing soap, bathing soap, shampoo, comb, muffler, Odomos, dry milk, sanitary pads and shoes. Heating pads, towels, 'Loai', slippers, garbage bag, knee caps, tarpaulin, nail cutter, ENO and washing brushes are also accessible at the mall.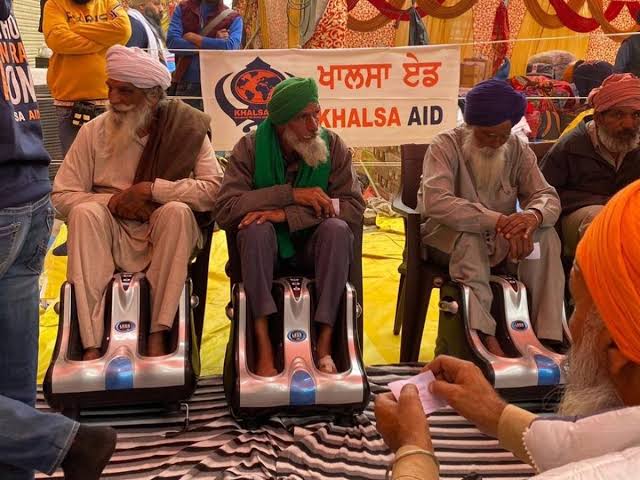 Recently stalls for relief material noticed crowds which curbed protestors from getting the right size, while others strived to make it due to their age.
"We issue a token to farmers through Khalsa Aid with which they can procure items from Kisan Mall. They arrive here with a token. We have made a list of things available. All things which are of daily use are available here. Khalsa aid volunteers pick things as per the requirements of farmers and give it to them in the bag. We distribute over 500 tokens every day," says Guru Charan, the store manager.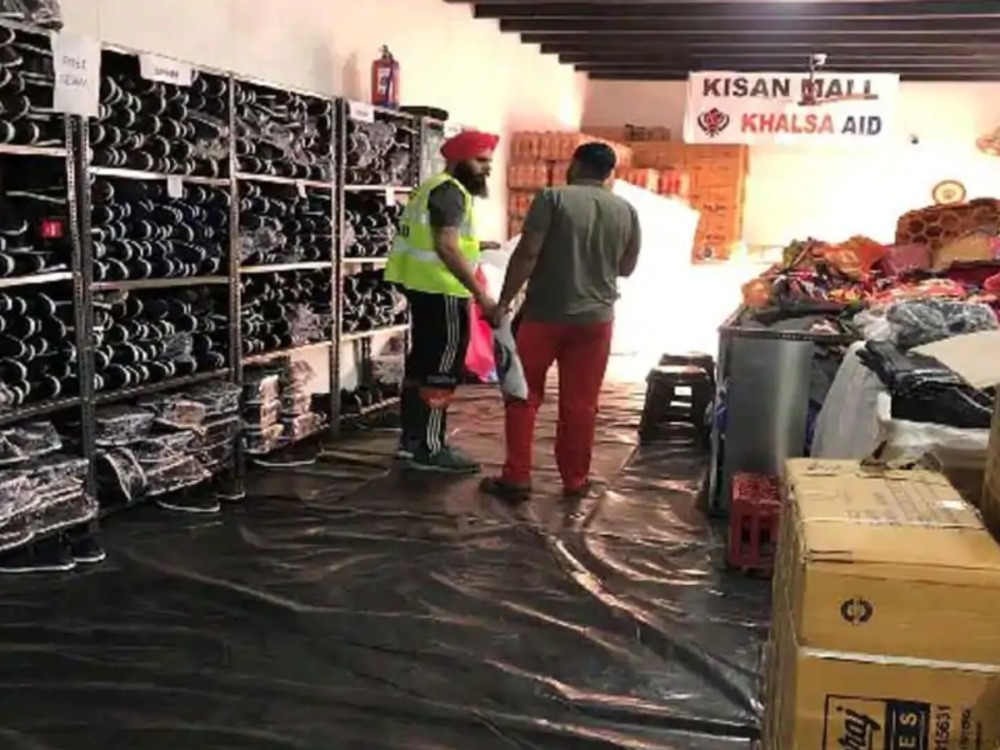 Initially this month, Khalsa Aid had set up a foot massage centre for farmers who resumed their protest against the farm laws at the Singhu border (Delhi-Haryana border) What's going on now?
The Central government has inquired farmer unions to give them a time and date for the next round of discussions that will be carried out in Vigyan Bhawan with ministers.
Till now, the talks between farmers and the Central government have continued to be inconclusive. The farmers have been boycotting on different borders of the Delhi since November 26 against the three newly authorized farm laws – Farmers' Produce Trade and Commerce (Promotion and Facilitation) Act, 2020, the Farmers (Empowerment and Protection) Agreement on Price Assurance and Farm Services Act, 2020 and the Essential Commodities (Amendment) Act,.
Also, read: