If we could harness the real energy of positive leadership among young ones we could change the world. The overall purpose of any kind of education is to help kids become the people we think they're capable of becoming but it also helps them to embrace the notion of leadership. 
Leadership is a mindset, it's a language of ease and friendliness for laymen. It is about being exposed to a set of skills and frameworks that empower its learners to lead the masses in the right direction at a pace. This art, if learned, leaves a place better than a person found it, be it an empire, be it business, be it running household chaos, be it a borrowed classroom, be it any domain, this helps in achieving global dreams from a very initial stage.
Status of Leadership Institutes: 
India needs more leadership-based schools in the era of management courses available online as well. We have had the first management school since the age of post-independence. Leadership schools are relatively lesser or almost in negligence in underdeveloped and developing nations. 
Whereas, leadership institutions in developed nations are at a good amount. Since India is a developing nation, we need to throw light on the number of leading institutions. Global School Leaders (GSL) supports school leadership around the world; India, Indonesia, Malaysia, Kenya, Philippines, Uganda, Nigeria, and Peru are the primary focus. GSL also conducted a survey in which it was found that apart from students, we also need teachers with an open view who teaches to grow professionally. 
We need to understand the differences between a leadership programme which are inclined towards an entrepreneurs' skills and knowledge. Leadership Programmes for public relations and bureaucracy are differently accountable. These programmes provide the agility to navigate the complexity of leading in a world of constant change. 
Many executive leaders spend much of their days in meetings with other people—and yet, their lives can also be very isolating. To change these things and build more potent leadership there's an urgent need for a balance in the above-mentioned two different domains of leadership intuitions. 
Existing Leadership Institutions In India 
Currently, we have a few Institutions that are brilliantly blessed with a great faculty, such as the Chanakya Institute of Public Leadership, situated in Mumbai. This is the institute where students get a chance to meet politicians and see their work closely. It circulates a multi-volume of good governance and leadership qualities.
Then we also have the Indian Institute of Governance and Leadership (IIGL), (also known as the Shastri Institute of Governance and Leadership) is a  national-level institution imparting academic training in the areas of International Affairs, Government Studies, Ecology, Environment, and sustainable development. 
Significant and Free Content Access for Every Student
Apart from Institutions, there are a plethora of opportunities where students can get to know about the basics of leadership. One of them is the website of IIPA- Indian Institute of Public Administration where we get free content related to Competency-Based Courses and other useful information as well.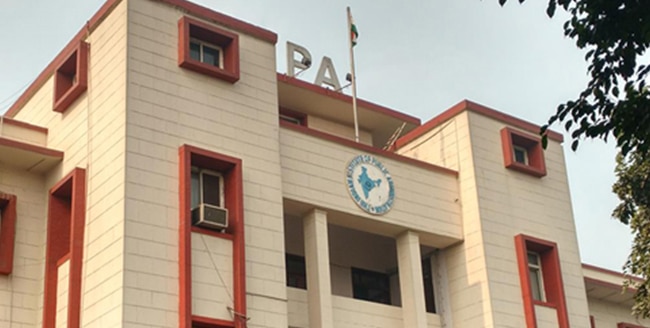 To sum it up, 
As we know, India is a developing nation where things are changing at a gradual pace. We're witnessing new pillars of cyber power, electric vehicles, thousands of new startups, etc. We need to shape our mindset as well for this new era. We need a different angle to the way we look at politics and bureaucracy and it's possible through leadership programmes. We need more institutions like the Chanakya Institute, which guides by keeping Chanakya's principles of life as a baseline. More institutions like this will have a dual goal of spotlighting some great legends and guiding the new generation on the right pathway.
Also Checkout: Throwback: Know About Mandal Commission Recommendations And their Impact Today