The price of liquified petroleum gases (LPG) has risen exponentially in the last ten months in India. In Delhi, the cooking gas at Rs 581.5 a cylinder in May 2020 has hiked to more than 800 Rs in 2021. This year the prices were hiked three times in February, breaking the conventional practice of having only one hike a month. 
To avoid complicated questions, BJP has done everything, from blaming the Congress party to claiming that the Taliban is responsible for such a hike. Meanwhile, prices which are progressively increasing from May last year has a different explanation.
India has witnessed a massive jump in the number of LPG consumers. From 14. 8 crores in 2014-15 to 28.8 crores in 2021. The Pradhan Mantri Ujjwala Yojana (PMUY) has further increased its penetration.
In an article for  moneycontrol.com, Shine Jacob explains the various factors that affect the prices of LPG. "The price of LPG is decided based on an import parity price (IPP) formula, which is based on international product prices.
Saudi Aramco's contract prices are considered a benchmark for this calculation. The IPP formula includes Saudi Aramco's LPG prices, free-on-board price, ocean freight charges, customs duties and port dues," Jacob writes. 
 Before deciding the final LPG retail price, local freight charges, bottling charges, marketing costs, margins for OMCs, dealer commissions, and Goods and Services Tax are taken into consideration.
Other factors like currency fluctuations also affect prices. This is one of the significant reasons the government blames the rise in global prices for the soaring costs of LPG in India.
On September 5 2021, BJP MLA from Karnataka, Aravind Bellad, blamed the Taliban crisis for rising fuel prices. This is not the first time BJP has chosen to bring the Taliban into this issue.
On August 19 2021, Madhya Pradesh leader of BJP Ramratan Payal, while rebuking a journalist, said, "Go to Taliban. Petrol is Rs 50 [per litre] in Afghanistan, but there's no one to use it. At least there is safety in India. The third wave of Covid-19 is about to hit us. The country is going through a tough time, and you are talking about petrol prices."
  India, the third-largest importer of crude oil globally, gets the resource from Saudi Arabia, the United States, the United Arab Emirates, Nigeria, and Canada. Afghanistan, which is in the middle of forming a government, is not on the list of countries that export crude oil to India. 
 What are the reasons behind the price hike?
Of course, the rise in global prices is one of the primary reasons. In May 2020, the Indian Basket Crude oil price increased from $20.20 a barrel, which further rose to $64.54 a barrel on March 2, 2021. According to the article in The Hindu, "For most of December, the Brent crude price had been on an uptrend and had breached the $68 level late that month.
It peaked at $68.91 in early January, but with the coronavirus (COVID-19) disease hogging headlines in recent weeks, fears of a global slowdown have pushed oil prices down through January, save for a few spikes," the report said.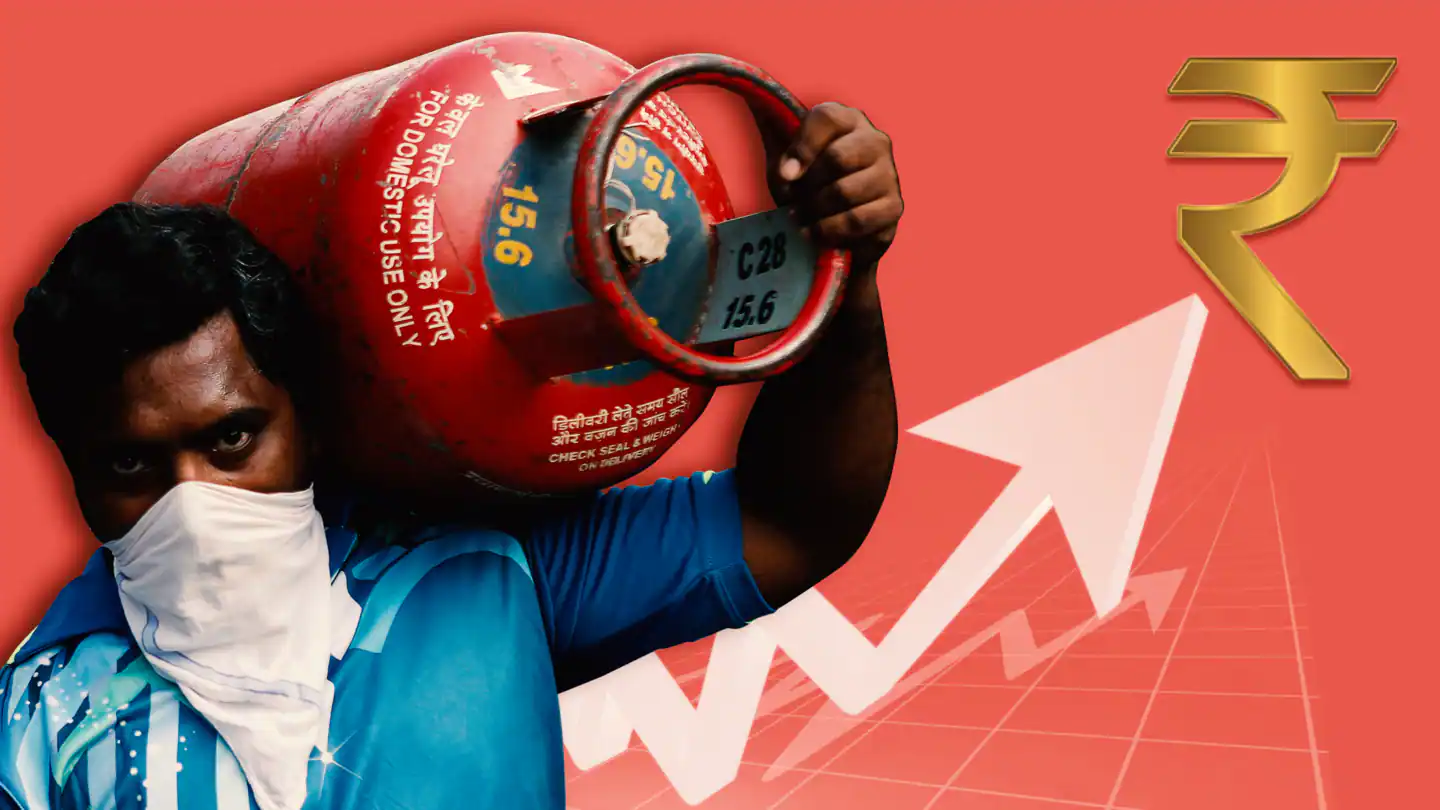 In India, LPG has a 60 per cent share of butane and a 40 per cent share of propane. Naturally, the prices of these two become a deciding factor.
In March, Saudi Aramco set its term contract price at $625 per metric tonne, a substantial hike by $20 per mt from February. Similarly, in March, butane prices also increased by $10 to $595 per mt.
What are the implications?
Like the Pradhan Mantri Ujjwala Yojana, the government's flagship programme, which provides low-income women with a free gas connection, is already facing the brunt of rising LPG prices.
Thousands have already dropped out and have switched back to woods for cooking as refilling cylinder has become an unaffordable affair. 
The prices have also hit the retail consumers who have given up on their subsidies. The economy, which is already suffering due to the pandemic, will be hit further if the dispensable income in middle-class families is used to fulfil the household requirements.
Also Read : Cairn Welcomes India's $1 Billion Refund Offer To Drop The Litigation