PM Narendra Modi Net Worth: 3.07 Crore
Age: 71 Years
According to Prime Minister Narendra Modi's most recent statement, his net worth is Rs 3.07 crore. His net worth has increased by Rs 22 lakh since last year when it was Rs 2.85 crore. The Prime Minister does not have any stock market investments. According to Hindustan Times, his investments include Rs. 8.9 lakh in National Savings Certificates, Rs. 1.5 lakh in life insurance policies, and Rs. 20,000 in L&T infrastructure bonds purchased in 2012. In this article, you will see PM Narendra Modi Net Worth and various insights into his life.
During the administration of Atal Bihari Vajpayee, it was agreed that all Union Ministers would voluntarily reveal their assets and liabilities at the conclusion of each fiscal year. This was done in order to promote public transparency. PM Modi's net worth is said to have risen due to his fixed deposits at the State Bank of India in Gandhinagar. Fixed deposits total Rs 1.86 crore, up from Rs 1.6 crore the previous year.
Modi does not own any vehicles in terms of assets. He owns four gold rings worth Rs 1.48 lakh, has a bank balance of Rs 1.5 lakh, and has Rs 36,000 in cash on hand. He has not purchased any property since becoming Prime Minister. He only has one residential property, which he purchased in 2002 and owns one-fourth of.
The declarations are in the public domain and can be found on the Prime Minister's website.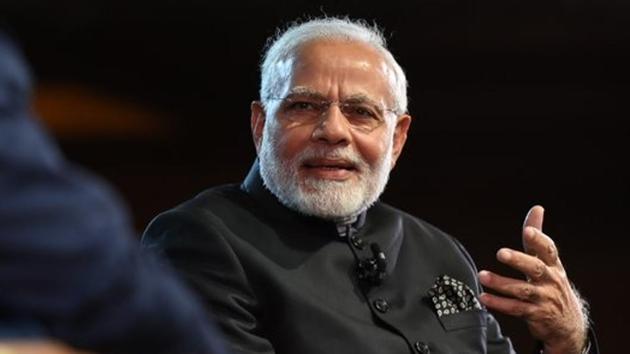 Narendra Modi Biography
Narendra Modi was born to a family of grocers in Vadnagar, Mehsana district, Bombay state, on September 17, 1950. (present Gujarat). His mother's name is Hiraben Modi, and his father's name is late Damodardas Mulchand Modi. He is the third oldest of the couple's six children.
Modi used to help his father sell tea at the Vadnagar Railway Station when he was younger, and later co-owned a tea stall with his brother at a bus stop.
In 1967, he completed his upper secondary education in Vadnagar. When he was eight years old, he joined the Rashtriya Swayamsevak Sangh (RSS). He didn't want to marry, so at the age of 17, he left home and spent the next two years travelling around the country. During these two years, he indicated in interviews that he visited different ashrams founded by Swami Vivekananda. Modi then returned to Vadnagar before heading back to Ahmedabad.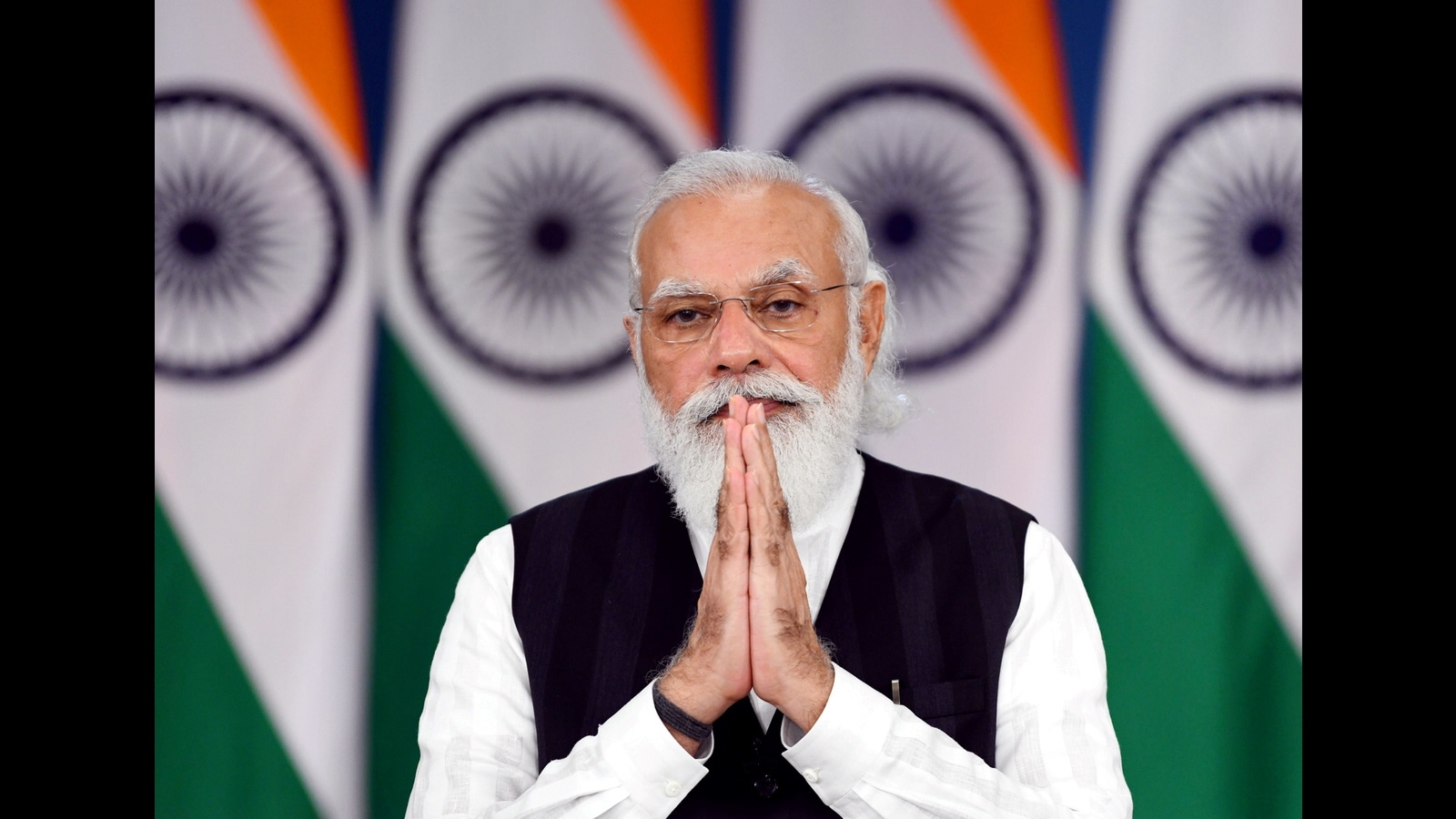 Career
Modi was initially apprehensive about entering politics. He aspired to become a monk in the Ramakrishna Mission. The US authorities denied his visa in 2005, and the visa he already had was cancelled under the US Immigration and Nationality Act.
Mr Modi enjoys composing poetry as well as taking photographs. He is a Gujarati writer who has also written a few books. Mr Narendra Modi does not drink alcohol. He is a non-drinker and a non-smoker. He's a strict vegetarian.
He volunteered to serve soldiers leaving for the war at railway stations during the 1965 Indo-Pak conflict. In 1967, he also helped the flood victims in Gujarat.
Narendra Modi Assets-
Mr. Narendra Modi's total movable and immovable assets were valued at Rs 2,80,14,893 in 2019 and Rs 2,80,14,893 in 2020.
'Motor vehicles, aircraft, yachts, and ships' are not among Narendra Modi's possessions.
He keeps his financial accounts in Gujarat and does not have a bank account in the capital city of Delhi. Mr. Modi's bank accounts include the following:
SBI has a balance of Rs 94,093 and Rajkot Nagrik Sahkari Coop Bank Ltd has a balance of Rs 30,347. In addition, according to historical records, he has fixed deposits with SBI totalling Rs 1.27 crore.
As of March 31, 2015, Modi's jewellery collection included "four pieces of gold rings" totalling around 45 grams and valued at around Rs 1.19 lakh INR.
Modi's investments include Rs 20,000 in L & T Infra Bonds (Tax Savings), Rs 5.45 lakh in National Savings Certificates, and Rs 1.99 lakh in life insurance policies, bringing his total movable assets to Rs 41.15 lakh.
One-fourth of interest in a residential property in Gandhinagar, measuring 3,531.45 square feet with a built-up area of 169.81 square feet, is among the immovable assets. He doesn't own any agricultural land or commercial real estate.
Source of Wealth
Mr Narendra Modi is a government official with a fixed income and allowances, as well as no other business successes. We can be very optimistic about his net worth, which will continue to expand over time, based on his current performance and record-breaking achievements. But it appears that this man will live a simple and humble existence.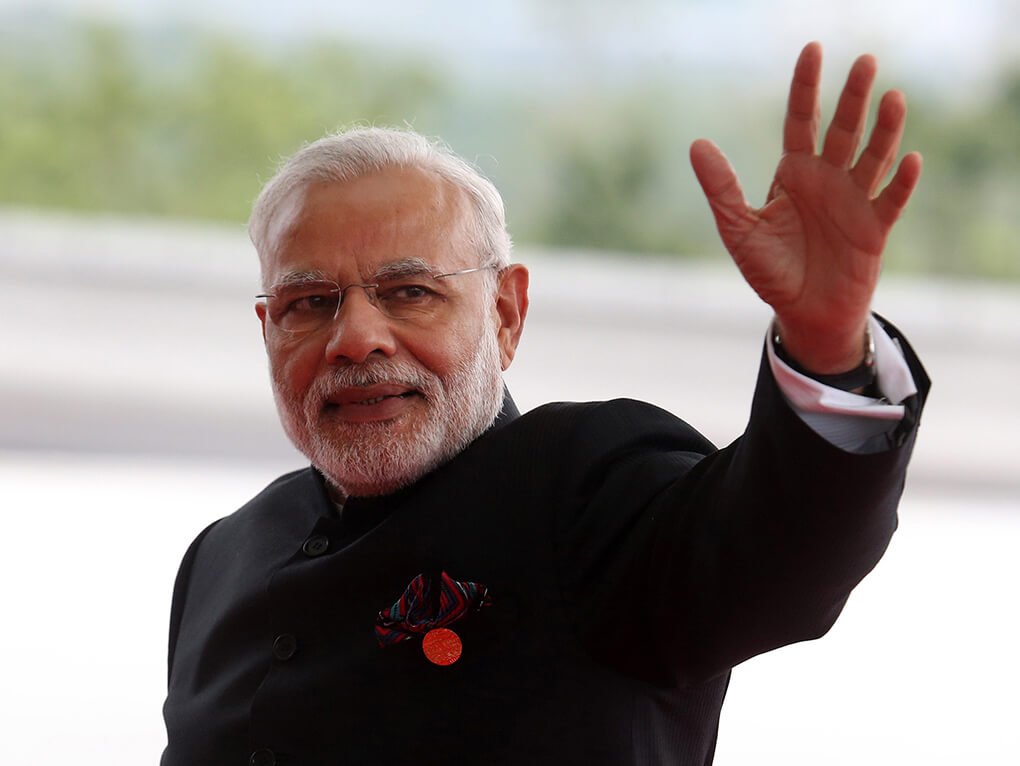 Achievements
In a nationwide survey conducted by India Today in 2007, he was voted the best Chief Minister.

Time Magazine's Asian edition had him on the cover.

In 2014, CNN-IBN named him Indian of the Year.

In 2014, 2015, and 2017, he was named one of Time magazine's 100 Most Influential People in the World.

In 2014 and 2016, he was voted Person of the Year by Time magazine's readers.

In 2014, Forbes Magazine named him as the world's 15th most powerful person.

In 2015, Modi was placed fifth on Fortune Magazine's inaugural "World's Greatest Leaders" list.

In 2015, 2016, and 2018, he was ranked as the world's 9th most powerful person.

During his leadership, India climbed to 100th place in the World Bank's 2018 Ease of Doing Business report.
5 Unknown Facts about Narendra Modi
Modi learned about the Rashtriya Swayamsevak Sangh (RSS) when he was eight years old and began attending lectures and training sessions. After inducting him as a junior cadet in the RSS, he met Lakshmanrao Inamdar, who became his mentor.

Modi graduated from high school in 1967 and earned a bachelor's degree in political science in 1978. Gujarat University awarded him a Master's degree in 1982.

Modi, who was forced into exile during the 1975 Emergency, has authored a Gujarati-language book that recounts the events of the time.

Modi became a full-time RSS campaigner after the war in 1971. In 1985, he was assigned to the BJP.

Modi is a devout devotee of Swami Vivekananda's teachings and has spoken of visiting ashrams founded by Vivekananda, including the Belur Math, Advaita Ashrama, and the Ramakrishna Mission.
Conclusion
In this article on Narendra Modi Net Worth, Mr Prime Minister's background, career, source of wealth, achievements, and, most importantly, his fortune and net worth is discussed here. Mr Narendra Modi is India's 14th and current Prime Minister, but things were very different for him at the age of 17, when he took an astounding decision that changed the path of his life: he decided to leave home and travel across India.
Also Read: 22 farmers' unions launch a new political party in Punjab, SKM divided