"We celebrate not his birthday, but our own, we belong to him, he belongs to us all…", say loud and clear, those innumerable voices who together constitute the world's largest democracy, who owe their present to many but especially to him. On October 2nd 1869 was born Mohandas Karamchand Gandhi, a name unknown to none, who today stands as the ultimate epitome of nationalism, non-violence, patriotism and most importantly the 'truth'.
A lot has been written, said and deliberated attributing to this eternal personality, but is one actually acquainted with the person behind the avatar of a 'seditious fakir'? Indeed with the instruments of Satyagraha, non-violence, non-cooperation and sectorial unification, he did lay the foundation of today's Bharat. But to regard him as a flawless individual is absolutely incorrect, for he was yet another human, adorned with flaws, and what made him who he was, was the explicit mention and acceptance of his flaws.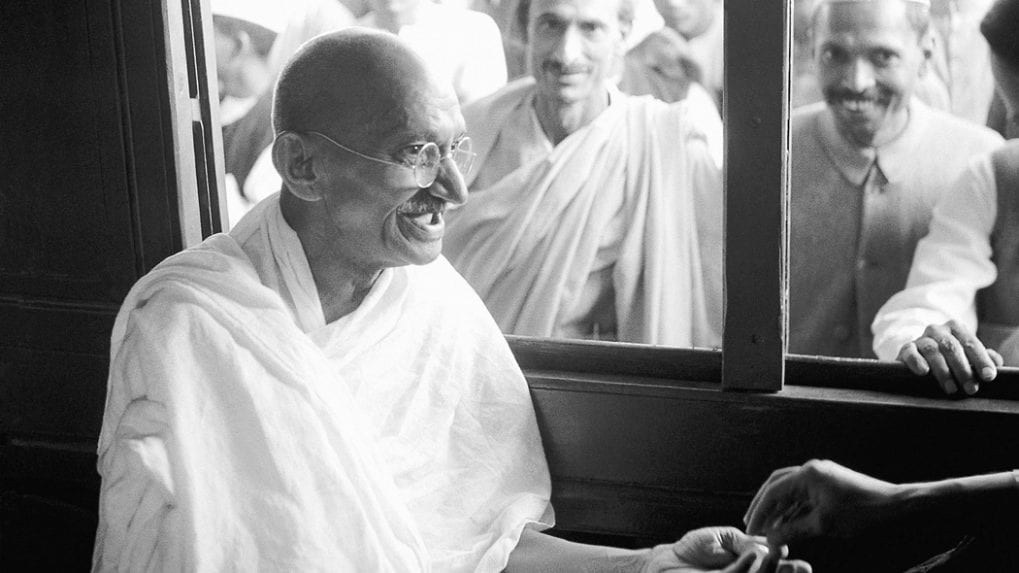 In his autobiography, 'The Story of My Experiments with Truth' Gandhi has talked about his early life in great detail, mentioning specifically those facets which do not really go in accordance with the image of a venerated 'Mahatma'. In his autobiography, he shares his weaknesses and how he overcame them for his greatness does lie in his self-awareness and honesty. 
It was in 1883 that Gandhi was married to Kasturba, a bond that lasted a long sixty-one years if one goes by figures, but if one quotes Gandhi himself, he was a constantly jealous and possessive husband.
A man who later in life became a flag bearer of equality between both the sexes was once indifferent to his wife's privileges. Kasturba was asked to seek permission from him while leaving the house. But of course, this indifferent behaviour can be attributed to his adolescence.
A man who instilled the value of self-reliance among millions of Indians was in fact during his early years in the west ashamed of his and his family's Indian attire. He has pronounced in his autobiography that back then, his notion of a civilised individual both materially and ideologically was not Indian but European.
He expresses his aversion to everything Indian and ethnic in great detail, making his followers hard to believe of a person who later in life spun Charkha and insisted on 'Swadeshi' commodities, a man who adorned Khadi Dhoti for the maximum period of his life, who once hated to be called a 'Kathiawadi Baniya, (a coastal merchant class).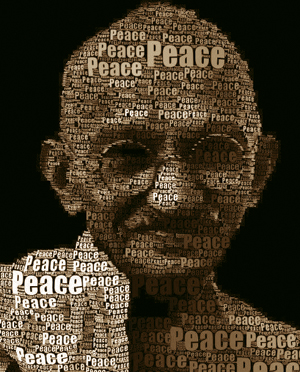 A man who did no wrong once actually committed theft within his own household; wherein he clipped off some amount of solid gold from his brother's armlet so that the debt not on him but the very brother could be cleared off. A man who in later years of his life preached Brahmacharya i.e., celibacy till a certain age, had at some point in his life found it tough to fight his lustful thoughts. "Every night whilst my hands were busy massaging my father's legs, my mind was hovering about the bedroom." – says Gandhi in his own words.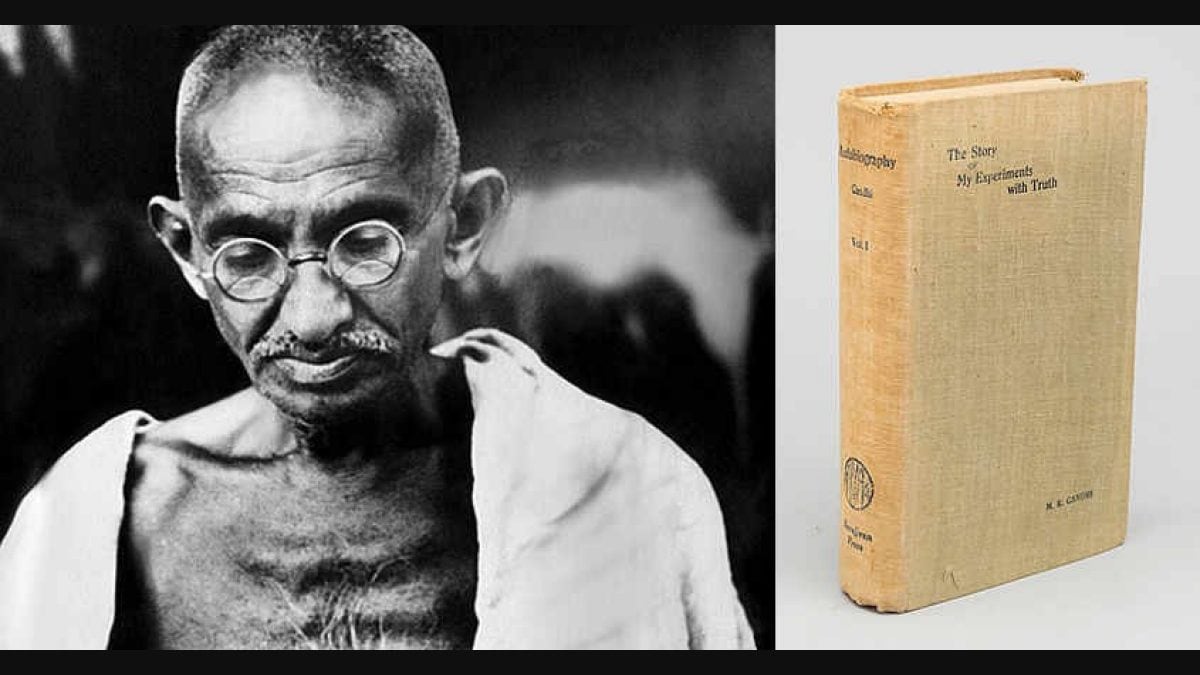 However it is not just in his own words that Gandhi has been given a spot, unlikely to be his, there are in fact some other arguments which out of all criticisms, regard Gandhi as a racist during his early years in Africa. Allegedly, Gandhi is looked down upon selectively favouring the Indian-Africans and not the natives who were fighting against the brutal colonial powers.
It has also been widely stated that while he was imprisoned in Africa, he demanded a differential treatment from the natives and demanded a separate prison cell, one devoid of the blacks. But to all of the mentioned allegations there do lie certain justifications, like the hostile behaviour of his co-prison mates and much more. 
It stands hard to be believed that the man who steered the ship of Indian independence, who made every Indian realize that they were Indians before anything, the man who is revered as 'father of the nation' once struggled with his own weaknesses. But then again, not everybody is Gandhi.
It takes Gandhi to be candid about his own flaws. Gandhi's autobiography very subtly underlines the fact that humans aren't perfect, flaws and faults are inherent, that Gandhi was a human too who rather than swiping his weaknesses under the carpet, chose to embrace them. We are Gandhi, Gandhi might have been someone like us, but yet someone different!
Also Read:  114th Birth Anniversary Of Bhagat Singh Who Was Hanged At The Age Of 23, He Admired Nehru And Netaji