COVID-19 has been most evil to the business industries around the world, but there are these highly skilled business enthusiasts who didn't let themselves and their assets take a backseat in the run to bag the top 10 positions in the list of top 10 richest men in the world. 
The list of the billionaire club is endless, and we at TSA are here to equip you with 10 most amazing people who have doubled their finances this pandemic with their intellect and smart move. 
1. Jeff Bezos-

$190 Billion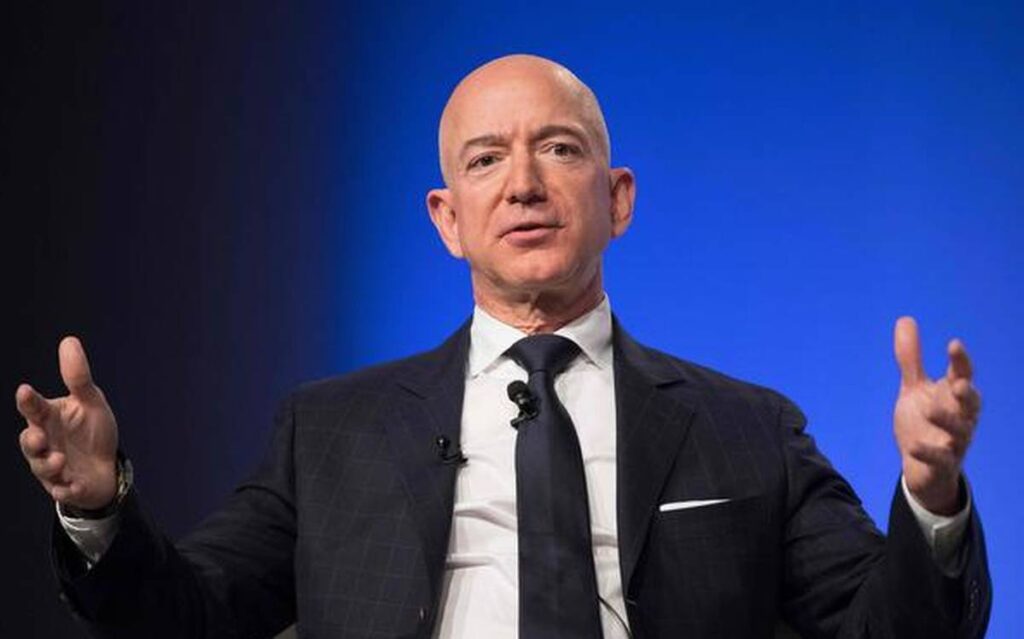 Amazon's CEO, and a former hedge fund manager who started his first move in 1994 is today's World's most decadent icon. Born in 1964, this American man has always ventured new capitals, taken experimentative decisions that brought him the success of such high strata. He is also the owner of The USA's leading daily The Washington Post and the founder of the space exploration company Blue Origin.
His tech-savviness from childhood brought him an exemplary knowledge and varied areas with dynamic interests in the field of software and computers. After graduating in Electrical Engineering from Princeton University, he worked on Wall Street and in 1990 he became the youngest senior vice president at the investment firm D.E. Shaw.  
Four years after his regular job he resigned and opened an online book store, Amazon.com which is now a leading online shopping hub. After the massive success in 2013, Bezos purchased The Washington Post and in 2017 Amazon acquired Whole Foods.
2. Bernard Arnault-

$140 Billion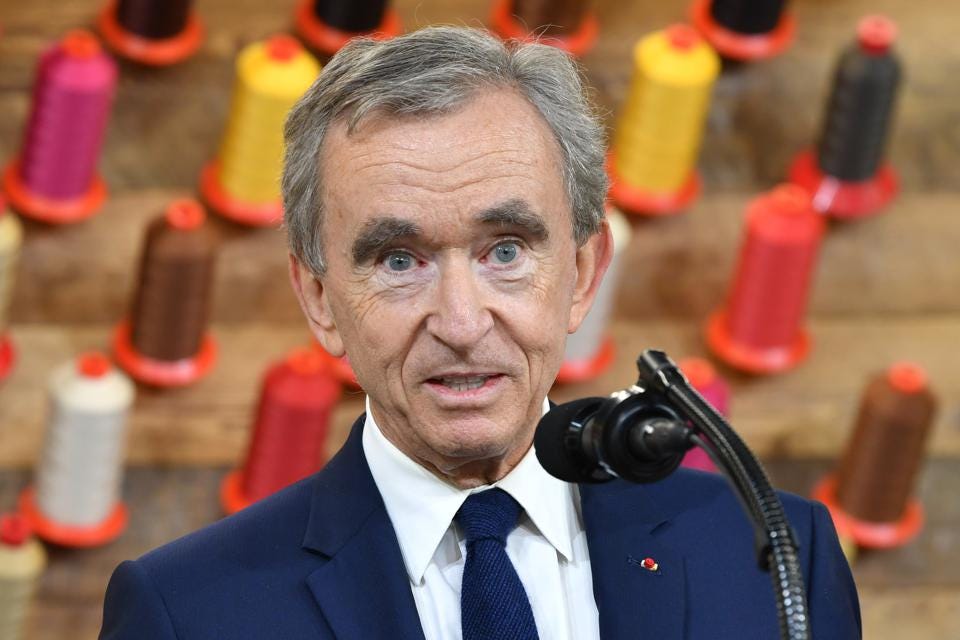 Born in 1949 in the French city of Roubaix near the Belgium border is a degree engineer by profession. After joining his father in a civil engineering firm, Bernard launched his luxury empire acquiring Boussac, a company that went bankrupt, and from there, his journey began. Now this person is the chairman of LVMH Moet Hennessy Louis Vuitton, which is the world largest maker of luxury goods.
Surprisingly he is the only man in the world according to the Bloomberg Billionaires Survey Index to lose more money than anybody during the Coronavirus crisis. However, still, he managed to sustain the empire of his billion-dollar company even after the shares shut down to 19% this year and his total net worth which went down by Dollar 30 billion.
3.

Bill Gates-

$120 Billion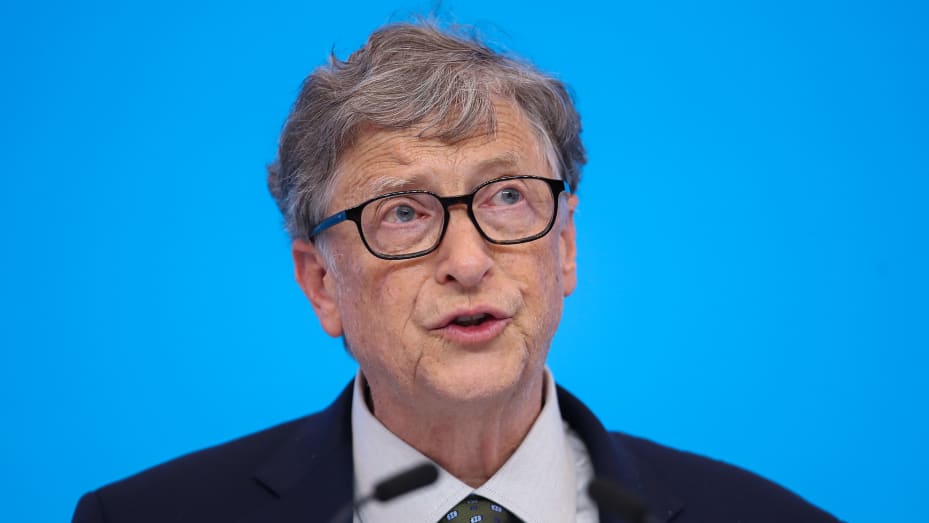 Born with the name of William Henry Gates III in 1955 in Washington, is an American business and the co-founder of Microsoft. Gates is best known for a business magnate, software development and philanthropist attitude. He founded Microsoft, the largest software business with his business partner Paul Allen in 1975. Gates, after expanding his business to worldwide, gave away most of his stake and sold some, and now owns just 1% of the share. His prime focus remains in the philanthropic work that he started in 1994 when he created the William H. Gates Foundation. 
4. Elon Musk

– $342 Billion
Born in 1971, Musk in Business magnate, industrial designer, engineer and a philanthropist. He is the founder, CEO, CTO and the chief designer of SpaceX which he founded in 2002. An avid reader who developed interests in computing at a very early age, to say the least when he was only a child. He was a practical person and learned programming at the age of 12 only. By profession, he is both an Economist and a Physicist. He is also the CEO of Tesla, an American electric vehicle and clean energy company based in Palo Alto, California. 
5.

Mark Zuckerberg-

$100 Billion
Born in May 1984, Mark is an America's leading icon to be co-founding Facebook, inc. A tech enthusiast who had knowledge from very early childhood and made up his mind from then only to do something related to innovation. Very few know that in February 2004, Zuckerberg launched Facebook from his hostel room when he was only 19 years old. The company went public and gained popularity in 2012 and acquired majority shares. He is world's self-made youngest billionaire of 2007 and also the only under 40 icons to be listed in the billionaire club.
6.

Warren Buffett-

$86.9 Billion
Born in Omaha in 1930, Buffet is a successful investor who studied and acquired knowledge about the stock market at a very early age. Right from when he was in his school, he wanted to become a businessman, and that's how most of his interests in the field of management and investments developed. He has both management and an economics degree which makes him a pro financial investor having in-depth routed knowledge.
His career began in 1950 when he started as an investment salesperson and after nine years in 1965, formed his empire the Berkshire Hathaway. In 2010 Buffett along with Bill Gates developed the Pledge Campaign that encourages other wealthy individuals to get along with the work of social cause.
7. Larry Page-

$77 Billion
Born in 1973 in Michigan, United States, Lawrence Edward Page is the co-founder of Google along with Sergy Brin. Page was first attracted to computers when he was six years old and always had his father's instinct who was the pioneer of Computer Science with a Doctorate Degree in the same. Page too did the PhD in Computer Science before becoming the CEO of Google from 1997 to 2001. Later he became the CEO of Alphabet Inc until 2019, and now he holds the controlling shares in it. He is also a philanthropist and periodically donates for special causes. 
8. Larry Ellison- $75.8 Billion
Larry Ellison has a net worth of $75.8 billion which he earned from Oracle, the software firm he co-founded in 1977. He quit as the CEO of the company in 2014 and since then he functions as the chairman of the board and chief technology advisor of the company. Ellison has also been on the board of Tesla since December 2018 after he purchased 3 million shares earlier that year. He owns nearly all of Hawaiian island Lanai.
9. Mukesh Ambani

-$74.8 Billion
Born in 1957 in Aden, Yamen is an Indian Businessman and the Chairman and Managing Director of Reliance Industries Ltd which is the most valuable company by market values in India. He has both engineering and management degrees and understands business and tactics more than any other entrepreneur in India. He had seen extreme poverty with his family members when the family had no means of earning and stability until his father started a business in 1980 which we now know as Reliance. Now he has a 42% stake in his company and an asset worth more than Dollar 400 million. 
10) Sergey Brin-

$74.7 Billion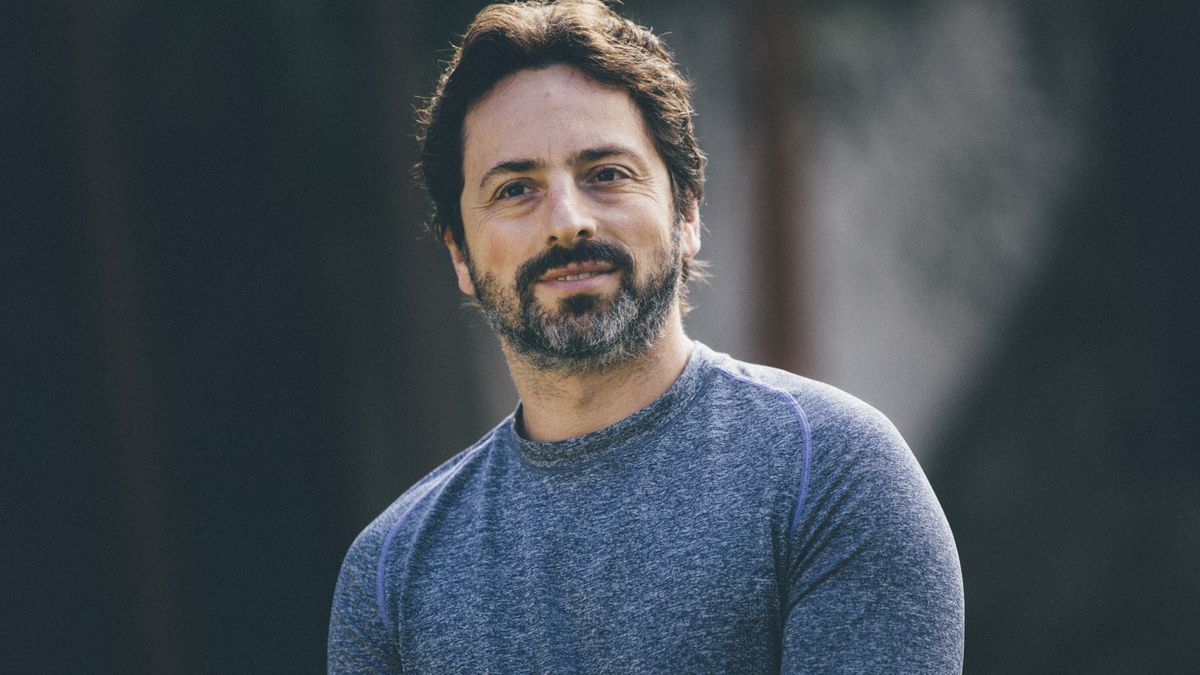 Born in 1973, Brin is an American Computer Scientist and an Internet Entrepreneur. He, along with Larry Page, founded Google and served as the President of the company until 2019's December. Brin remains the controlling shareholders of Google. From his school days, he was an interested fellow in subjects like maths and science and held degrees in Mathematics and Computer Science both.
After the completion of his PhD, he along with Page and both started a web search engine. Brin has interests in other natural and scientific aspects as well. Apart from Google, he is also involved in programs which try to solve the world's energy and climatic problems. He also keeps himself the foremost in all possible social works.
For more, like us on Facebook or follow us on Twitter, Instagram  and Telegram
Also Checkout: 8 Instagram Accounts To Follow For Daily Dose Of Kid Fashion