Robotic milking (also known as Automatic Milking Systems) was developed in Europe to alleviate labor difficulties on dairy farms and became available in that country in 1992. The rapid adoption rate of this technology reflects its expanding popularity. In this article we will be discussing about  how robotic milking helps in dairy farming.
Robotic milking is defined as "from grass to glass," and it is a vital link in the food chain. In comparison to traditional milking, managing a farm using milking robots necessitates a different approach. Robotic milking reduces labor demands on dairy farms of all sizes and allows farm families milking up to 250 cows to live a more flexible lifestyle. Because milking is voluntary, barn layouts that facilitate low-stress access by providing ample open space near milking stations and escape pathways for waiting cows increase milking frequency and decrease fetching.
What is Robotic Milking?
Robotic milking is an instrument that enables cows to choose their own milking schedule. Farmers have more choice in how they use their time now that the cow is milked by a robot, and they have more time to dedicate to farm management or other activities. Automatic milking systems collect data on milk quantity and quality, as well as cow health, to assist farmers in better managing their herds.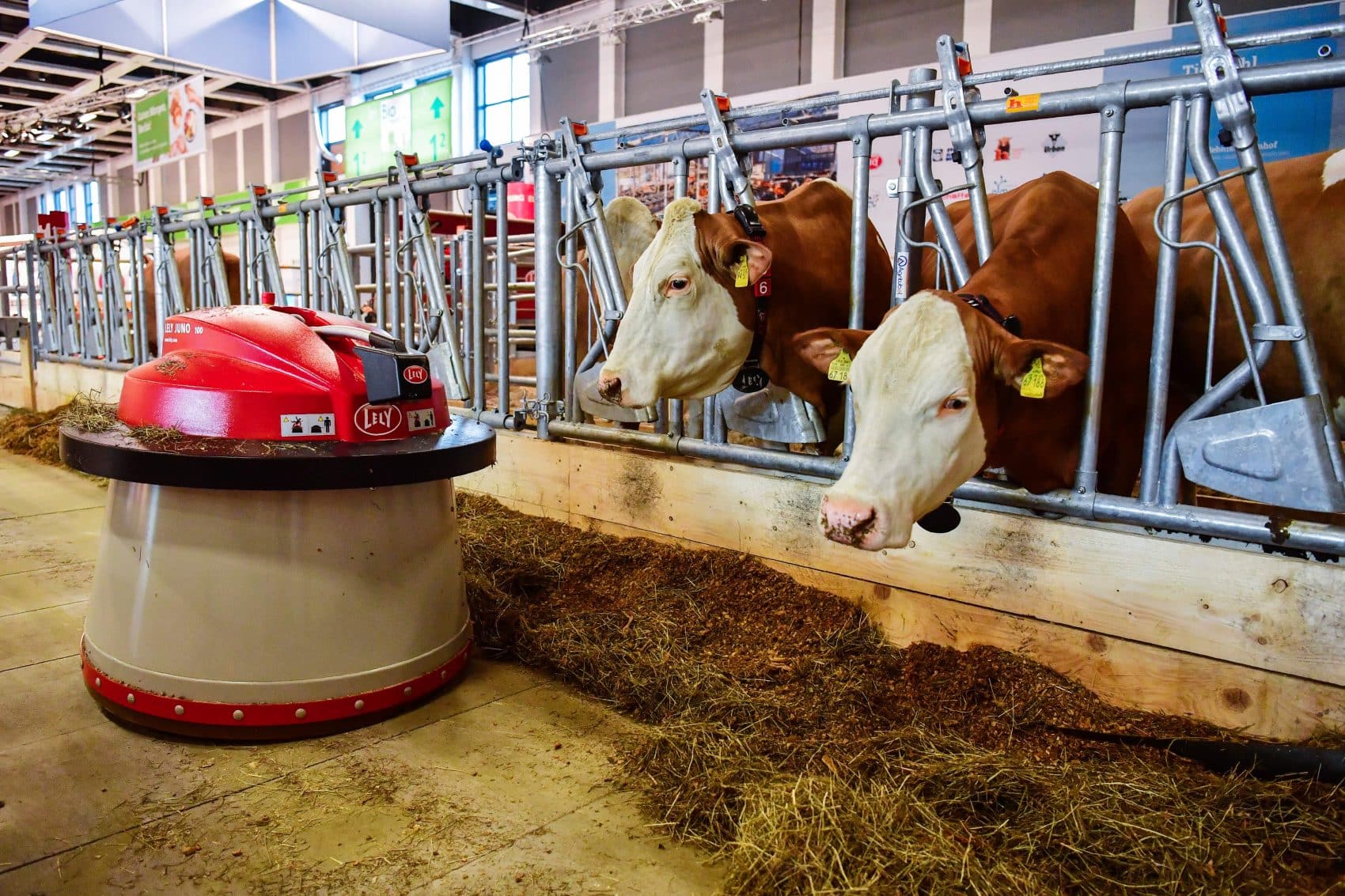 Robotic milking has acquired significant appeal, especially in Western Europe, as a means of reducing labor on dairy farms, increasing yield per cow, and improving the lifestyle of dairy farm families milking 40 to 250 cows (De Koning, 2010).
How Robotic Milking helps in Dairy Farming?
Handling cows in a robotic milking herd for breeding, pregnancy checks, immunizations, treatment, clipping, hoof care, and burning udders, among other things, has distinct complications. Because milking periods are unpredictable, post milking sorting at the robot will require up to 15 hours of planning ahead of time. As a result, a proper sort pen should have feed, water, a resting area, and the ability to return for further milking. 
Many robotic herds perform treatment work by pressing cows into freestalls, chasing them into headlocks, or bringing them into the holding area in order to separate them as quickly as possible. Robotic milking minimizes operator labor and stress on the cows. Headlocks are an effective way to do certain chores, such as burning udders, which most robotic herds do three to six times per year to improve udder cleanliness and attachment performance. Alternative group handling alternatives include easy access to a functional chute, two chutes side by side, or a palpation rail near the separation area.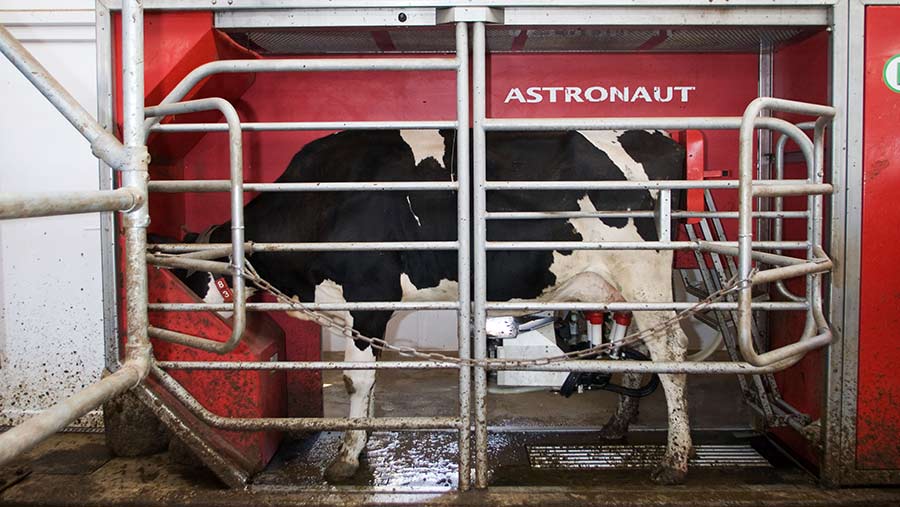 Robotic milking's rapid popularity suggests that it will play a significant part in the dairy industry's future. To yet, only a small amount of study has revealed ways to boost robot efficiency by strategically managing stocking rates and milking permission, as well as selecting cows for milking speed and teat positioning. More study in these areas, as well as the ability to vary milking frequency, will surely lead to new ways to improve robotic milking outcomes in terms of labor savings and milk production per milking stall and per cow.
The split entry fetch pen, the use of a straw pack for fresh and lame cows, and the capacity to separate cows for handling are all key features of robotic milking barns. The majority of the barn design ideas offered here are based on anecdotal findings from dairy farmers who have used robotic milking.
Automatic milking systems collect data on milk quantity and quality, as well as cow health, to assist farmers in better managing their herds. Robotic milking is an example of technological progress that has resulted in more effective and efficient resource utilization. Robotic milking has also been assisting in dairy farming.
Also Checkout: 10 Technological Innovations That Are Transforming Indian Agriculture

Source : The Agrotech Daily