From the National Youth Award in 2016 to the Chief Minister's State Youth Award in 2019, Naveenkumar has won over 40 awards for his initiative. The Atchayam Trust that started with the efforts of just 3 people with Naveenkumar as the driving force, garners over 400 volunteers now.
"It started when I was doing my engineering degree. I just had Rs 10 as my pocket money for food so I would come across many beggars as I frequented the roadside stalls to buy food," The Better India quoted Naveenkumar as saying.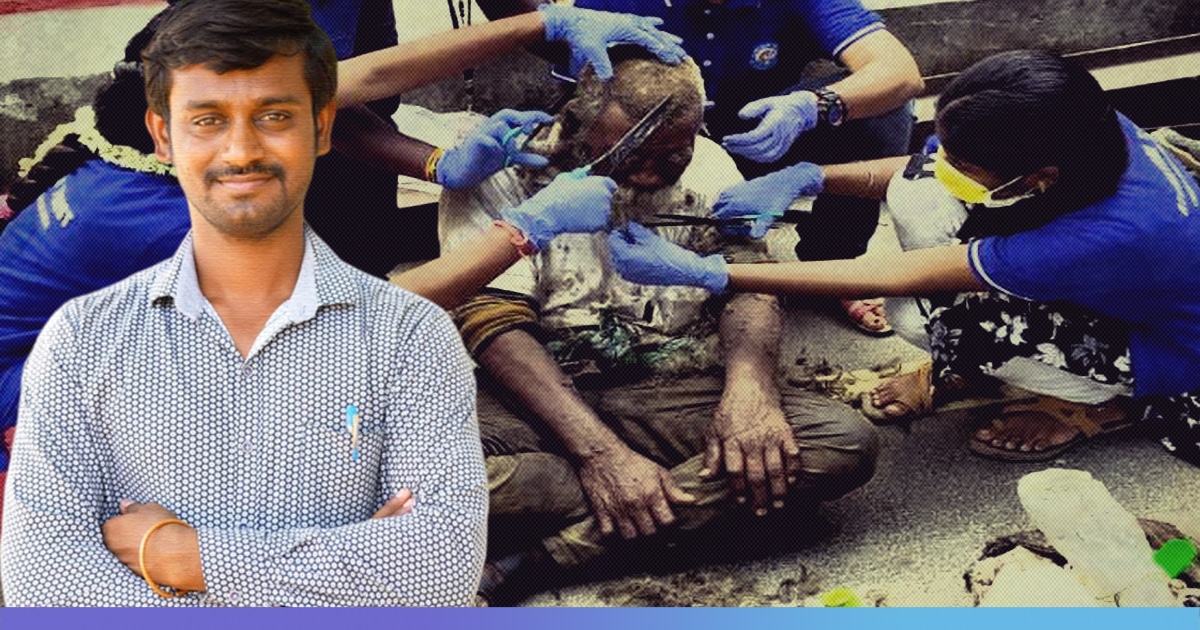 Naveen believes that capable people must give food, clothing and shelter to the needy, not money. "My father is handicapped and my mother bedridden, so I know what it is like to be hungry, to have no money," holds Naveenkumar who is not only giving a chance at a better life but also an opportunity for a dignified death to the needy and the helpless.
Foundation of Atchayam Trust
Naveen Kumar formed the Atchayam Trust in March 2014 upon the suggestions of his friends and teachers who advised him that an organisation was imperative to achieve his goals. The volunteers at the Trust work diligently in several teams like the rescue team, cleaning team, social media team, medical team and alike to rehabilitate the beggars.
"I could not ask for money at home and started seeking donations and funds from my friends and college students. But they discouraged me saying that I am also begging for money like the beggars," Indiatimes quoted Naveenkumar as saying.
Things finally changed after Naveen kumar got a job as an Assistant Professor in the same college he had graduated from. Since 2016, with small donations, his salary, and a team of 400 volunteers across 18 districts, he has provided employment opportunities to 572 beggars and has rehabilitated over 5,000.
The course ahead
Naveenkumar's aim is to create a beggar-free India. To achieve this, he believes, the first step is to not encourage beggars by giving them money. Rather, people should offer them employment opportunities, food and other stuff a human being needs to fulfil their daily needs. Providing a house will give the needy, a sense of social security which is most important. After all, every human being deserves a dignified life.
Also Checkout: Srinivasa Ramanujan: The man who knew infinity