The Beekeeper of Aleppo Summary – In Short
This book is about a refugee who struggles to get through his journey from Aleppo (Syria) to England. He along with his blind wife, who was blinded by the bomb blast in Syria where they happen to lose their son, leaves Aleppo because the protagonist thinks, in order to survive they had to get out of Aleppo. 
Their journey was full of pain, grief and terrible experiences. The protagonist, Nuri Ibrahim, a beekeeper in Aleppo shares his journey from Syria to England.. talking about every detail he went through, how he lost himself, created characters in his mind and was always lost in flashbacks. 
The Beekeeper of Aleppo Review Plot: 
Nuri and his wife Afra live a humble existence in Aleppo, Syria's gorgeous capital. Nuri is a beekeeper who has built a life and a career that he enjoys, surrounded by family and friends. Nuri and Afra have no choice but to flee their home after their lives are wrecked by conflict.
We follow them as they make their way to the United Kingdom in search of a better life. The journey is more than simply a physical one. It's a voyage to rediscover each other and the people they used to be before a horrific catastrophe ripped their family apart.
My Opinion on the Book "The Beekeeper of Aleppo"
This book is really touching and can make you feel the pain they go through, throughout their journey. It was the hope that Nuri had within him that helped him get through these terrible phases.
The best thing I can summon here after reading the entire book is this journey from Syria to England, which somehow helped Nuri and his wife, Afra, to get over the shock they had after seeing their son die in a blast right in front of their eyes. This book also highlights the important issues the refugees (especially from Syria and Afghanistan) face and has also shown how the NGOs come forward to help these helpless. It is a must-read.

The Beekeeper of Aleppo Summary:
Niri Ibrahim, a Syrian guy, is the novel's narrator and protagonist. Due to the bloodshed of the Syrian Civil War, he and his wife Afra have departed Syria. They have arrived in London, England, after a lengthy trip. They're staying at a lodging home with other refugees while they wait to hear if they'll be given asylum.
The major plot of the work follows Nuri and Afra's voyage, which is narrated in flashbacks. In the Syrian city of Aleppo, they lived in peace. Sami, their seven-year-old son, was born to them. Nuri worked as a beekeeper, which he enjoyed immensely.
Mustafa, his cousin, was his business partner and mentor. Mustafa sent his wife and daughter out of the country when the war's brutality began to spread and affect Aleppo. When Mustafa's son was killed in the battle by crossfire, he chose to depart the country as well.
Nuri's son Sami was killed one day when a bomb exploded near him. Afra witnessed Sami's death and became blind as a result of the trauma. Afra felt suicidal at this point, but Nuri encouraged her to accompany him to the country. They intended to attempt to travel to England, which was Mustafa and his family's destination. To get out of Syria, Nuri and Afra hired a smuggler.
They made it to Turkey after avoiding numerous perils. Nuri encountered a Syrian orphan kid named Mohammed, who was roughly the same age as Sami, among a group of refugees. Nuri quickly felt protective of Mohammed, and the two became like surrogate family members.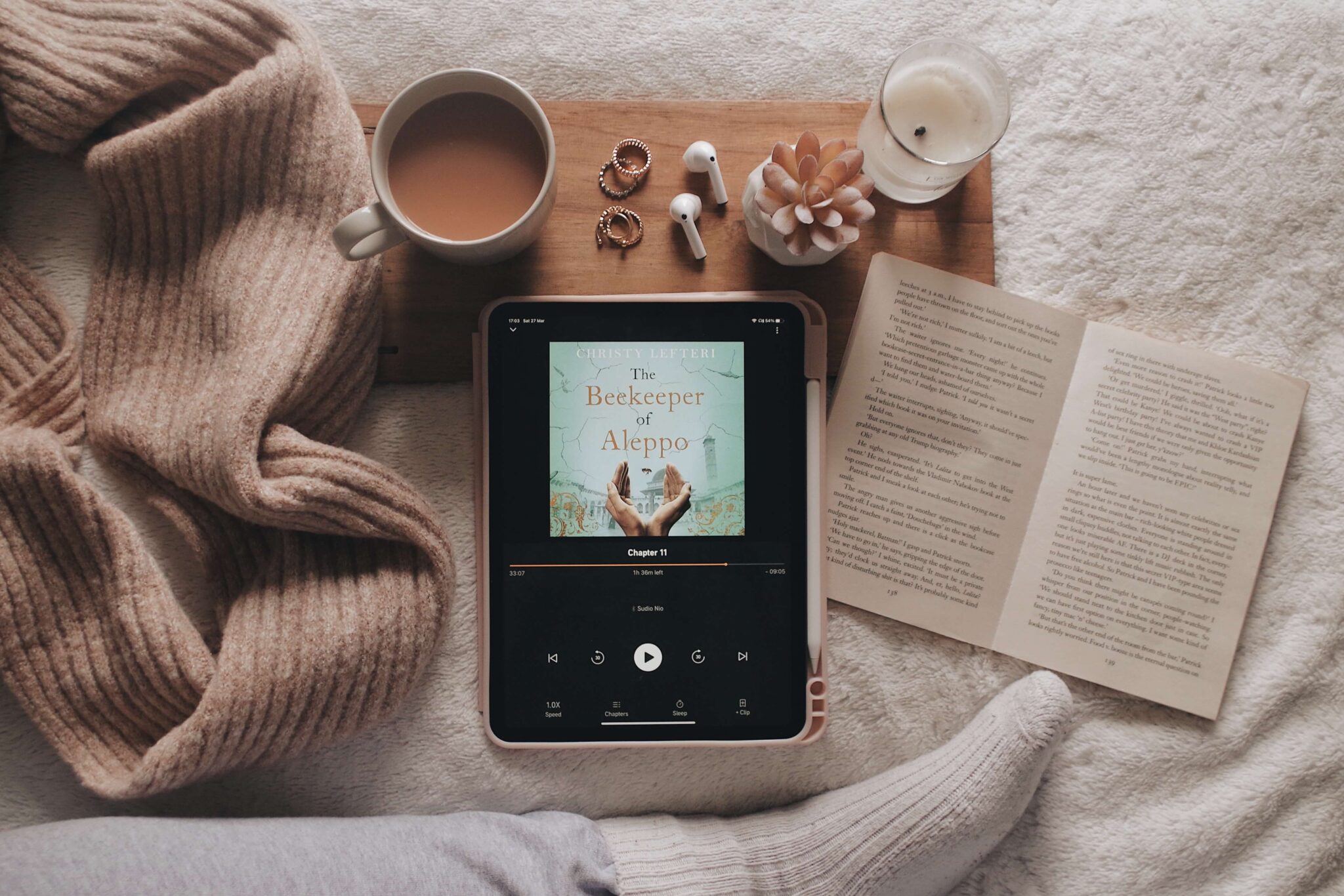 In a boat, the refugees crossed the Mediterranean Sea. The trek was difficult, but they made it without losing any lives. They arrived on a Greek island, where migrants were being screened and brought in. Nuri quickly lost track of Mohammed.
Nuri and Afra spent a month looking for Mohammed before realizing that they needed to move on. Nuri left money and instructions for Mohammed in his wake. Nuri later understood, with Afra's guidance, that Mohammed never existed, but was really a fabrication of Nuri's wounded mind.
Nuri and Afra were then housed in a refugee camp in Athens after boarding a boat. It was clear from a distance that the camp was not a safe environment. Nuri met a Somali woman in the camp who had her infant kidnapped shortly after she arrived.
An Afghan man named Nadim was hitting and/or rapping other refugees in the camp. A furious throng attacked Nadim at one point, and Nuri felt obligated to join in. Nuri was racked by guilt for assisting in the murder of Nadim.
Nuri was able to locate a smuggler who would assist Nuri and Afra in escaping to England. The smuggler falsified their passports and booked their flights. The smuggler raped Afra one day. Nuri refrained from retaliating because they still required the smuggler's assistance. Nuri and Afra were able to go to England, where they filed for asylum, using counterfeit passports.
Nuri and Afra were reunited with Mustafa and his family at the end of the story. Nuri and Afra have yet to receive refuge, but they are optimistic. They also aspire to return to a peaceful Syria at some point in the future.
The author then adds a brief statement about the book's inspiration. She volunteered in refugee camps in Athens, where she met numerous people and heard their personal experiences. The author advocates for improved refugee services as well as more compassion in the international community.
Awards and Achievements:
WINNER OF THE ASPEN WORDS LITERARY PRIZE 

FINALIST FOR THE DAYTON LITERARY PEACE PRIZE 

NAMED ONE OF THE BEST BOOKS OF THE YEAR BY REAL SIMPLE
Birth—1980

Raised—London, England, UK

Education—B.A., Brunel University

Currently—lives in London
Christy Lefteri was born and raised in London, the daughter of Cypriot exiles. She is a creative writing lecturer at Brunel University. Her work as a volunteer at a UNICEF-supported refugee facility in Athens inspired her to write The Beekeeper of Aleppo.
Nuri and Afra's experiences are marked by trauma, and the novel uses their stories to show how many refugees suffer psychologically as a result of their situation. Hope you liked this The Beekeeper of Aleppo Summary.
Buy Your Copy of The Beekeeper of Aleppo from Amazon